It's been a wild ride this year so far for me personally. However, in the wake of my beloved METS losing the World Series last night, there is still a lot to be thankful for.
It's been a very long run for my boys in Orange and Blue, and although there have been many ups and downs through the past decade, and less face it, way more downs than ups, I'm still a fan, and always will be. That's just what we do. METS fans keep on believing, rooting for their team, and remain loyal until the last out. In 2015's case, that was at the World Series.
Normally, I would be extremely upset about this, as I have been in the past, dwelling on every possible way the METS could have made it a better outcome and winning the World Series. But unlike the devastation we suffered in 2006, and the collapses in the years that followed, I'm holding my head up high in 2015.
I'm still very proud of our boys in Orange and Blue. No one expected the METS to get as far as they did in the season, but the fact is, they made it to the World Series!
You see, it's been a big year for not only the METS, but for me as well. With everything that has gone on in my own life with getting married to the love of my life this past May, and then immediately sitting by her side at the hospital for the next three months as she battled Acute Liver Failure, to one of my favorite Uncle's passing away, endless amount of support from friends and family, and then METS playing baseball through the month of November (but losing the World Series), it's really been an extremely emotional roller coaster of a year.
I want to say a big thank you to the METS for bringing me such excitement, happiness, and amazing memories that I'll cherish forever in a year I needed it most.
My wife, Becky, and I have been together for over 12 years now, and got married this past May 24, 2015. Becky has seen me struggle as a METS fan for a very long time. She has watched me put so much time into following the team, staying true to them, cheering as loud as I can, but also dealing with a lot of disappointment through the years.
Don't get me wrong though, the METS have been very good to me as well, and has even given me opportunities and memories that I will forever cherish for the rest of my life. My friend Matt Cerrone (MetsBlog.com) gave me the chance to photograph them on a number of occasions. Allowing me photograph a regular season game with full media access, and also being up close and personal with them as I photographed them at Spring Training in 2014. Now, in 2015, I saw them reach the World Series when no one believed they could do it.
So this time, after watching the METS lose the World Series, I feel differently. I'm not upset, I'm not dwelling on what could have been done to actually win, and I didn't even curse out the decisions made that allowed them to lose, no, this was different.
This time, I remembered a text message from my friend Matt Cerrone (MetsBlog.com), who had known of all the things I was dealing with over the past few months, that read: "You had a rough year. I hope this [Mets making the postseason] is helping you two [Becky and I] smile, have fun, and rally around something new."
[The Mets] did just that, gave us something new to rally around. Although Becky's not a huge baseball fan, she does root with me because she knows what it means to me. We were very fortunate enough that Becky was released from the hospital during this time, and she was able to sit by my side and root along with me from home. I was also extremely fortunate to attend two playoff games and one World Series game at Citi Field, and I had the time of my life!
In a way, I view this years METS team as a mirror to mine and Becky's own life. At the beginning of the season, there was much excitement of what the season would bring, much like myself and Becky preparing for our wedding. We were so excited to share the occasion with our closest friends and family, but also looking forward to the future, not knowing what it would hold in store for us.
The METS were having a pretty mediocre season up until the trade deadline, just like Becky having to deal with her illness for the entire summer. But right around the trade deadline, the METS made some moves that eventually led them to making an incredible run to clinch their division and make it to the postseason. Right around the same time, Becky was stable, and by finding a completely selfless living donor, it gave Becky a chance to come home to see how her body would react, and luckily, things have gone well so far, without having to go through a liver transplant.
Once the postseason began, there was a play that took place during the divisional series that completely showed me just how much the METS journey was just like mine and Becky's. METS shortstop, Ruben Tejada, was taken out by a dirty slide into second base by Dodgers player, Chase Utley, ultimately breaking Tejada's leg and forcing out of the postseason. I saw this as everything going good for the METS, and they were just sideswiped with something completely unexpected. Much like Becky suffering from Acute Liver Failure, which completely came out of nowhere as well. But when I saw the fans rally around Ruben Tejada (Becky), and show complete animosity toward Chase Utley (Acute Liver Failure), and showcasing a number of signs and screaming chants at Citi Field that said "Win For Ruben," it meant "WIN FOR BECKY!" I've attached a video at the end of this blog post that completely shows this as it unfolded. It still gives me chills when I see and think about it.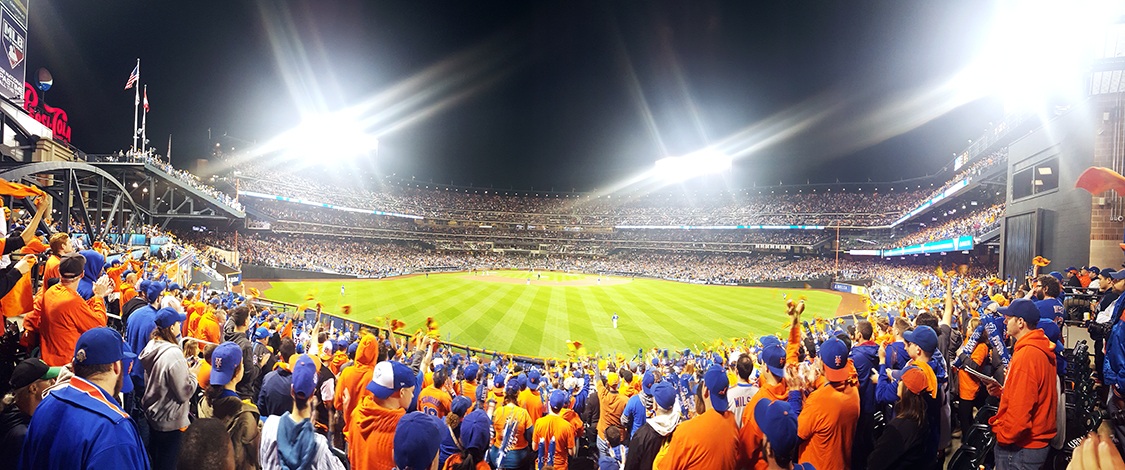 Unfortunately, Becky wasn't able to come to the games with me due to her health restrictions and not being able to go out into big crowds, so instead, she showed her support in watching me attend the games while being able to share the experience with my Dad and a few of my closest friends. With this, Becky gave me an amazing gift of excitement and joy.
As the final inning of the World Series was being played, I held my head up high. I knew the team wasn't going to make the miraculous comeback we as fans always hope for, but I was ok with that.
I had Becky there, by my side, on our couch, in our home, as she continues to be in better health, and that's all that mattered. With all of the incredible highs of planning a wedding and getting married, to the extremely dark days of summer when we didn't know what would happen with Becky's health, I was at peace in saying, "it's only a game."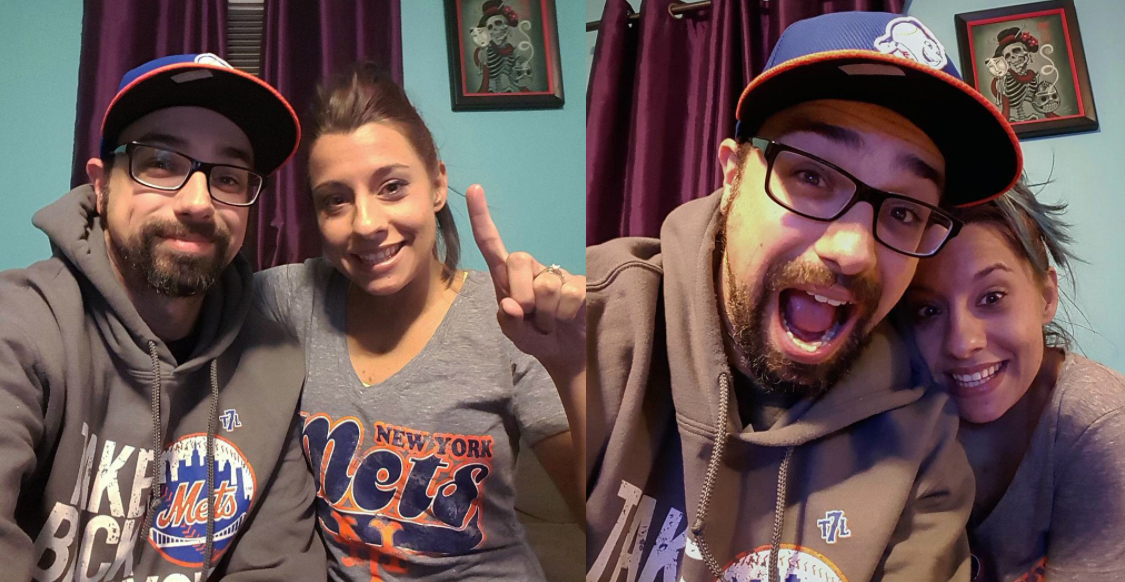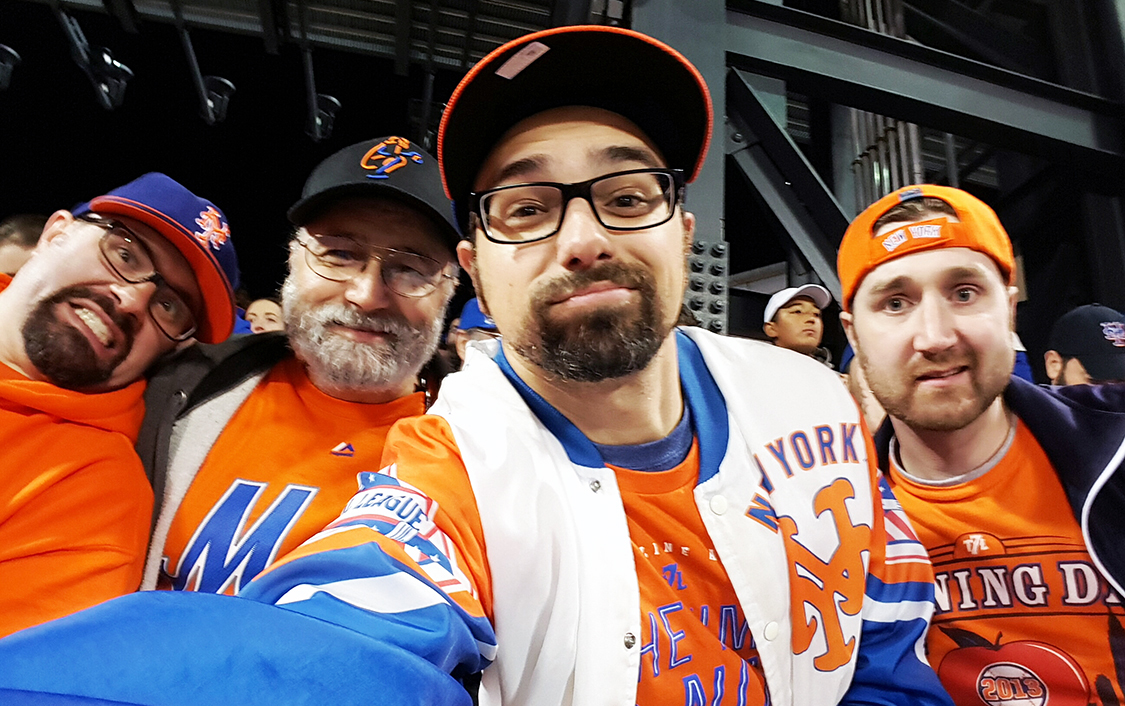 If anyone would like more information on Becky's most up to date condition and progress, we have set up a couple of online links for you to check out.
Support For Becky on Facebook: http://facebook.com/SupportForBeckyApuzzo
Support For Becky on GoFundMe: http://gofundme.com/SupportForBecky
For more information on organ donation and how you can become involved, please visit http://donateforlife.net
I'd like to close this blog post with a YouTube video I found on the METS great postseason run to the National League Championship. I still watch it and get chills and shed some tears of joy, mostly because of how much the METS really helped me bring that excitement happiness back while being able to enjoy it ion parallel with my wife, Becky by my side.
Here's looking forward to an incredible 2016. LET'S GO METS!!! YA GOTTA BELIEVE!!!
Please note: As of today, November 5, 2015, Becky has not been through a liver transplant. Her condition continues to improve, and we are in high hopes and spirits that she will not have to go through with a transplant and her body can completely heal on her own. We are not out of the woods yet, only time will tell what will happen, but as days move forward, we continue to pray and send good thoughts to the universe for Becky's full recovery without having to go through a transplant.