Happy New Year 2018!!!

This past year has been an incredible year of growth for me personally and within my Photography. It's very much a feeling of being reborn to a brand new vision. I have experimented with new ideas, rediscovering film photography, photographing many people that I have come in contact with, getting to hear their stories, and I even hit the road with my camera in hand.

It has been quite some time since my last blog post, and it's been because of a few unfortunate, but in other ways a positive circumstances. It has been unfortunate because my website has been under some attack with being affected with various malware and viruses, but positive because it has given me the opportunity to concentrate on photographing something new and redirect the way I look at life while capturing it.

This all leads to this very moment.

With the great help of my good friend Tom, who happens to be an excellent computer programmer, we have not only fixed the situation with my website, but have also created a completely unique and personalized interface that will allow this site to now run in a way that is fresh and easy to update.

So, with that being said, it's with great pleasure that I announce my blog is not only back, but in a big way!!! There is currently a schedule in place to bring a ton of new content that includes more photography, stories, personal interest, videos, and more...

If you've been following me on Instagram, you may have seen that 2017 was a big year for me as I produced a great  amount of photography content and shared my personal growth through photos. Now it's time to share everything with you more in depth as I feel Instagram can only represent so much in very limited space. This is where my blog comes in.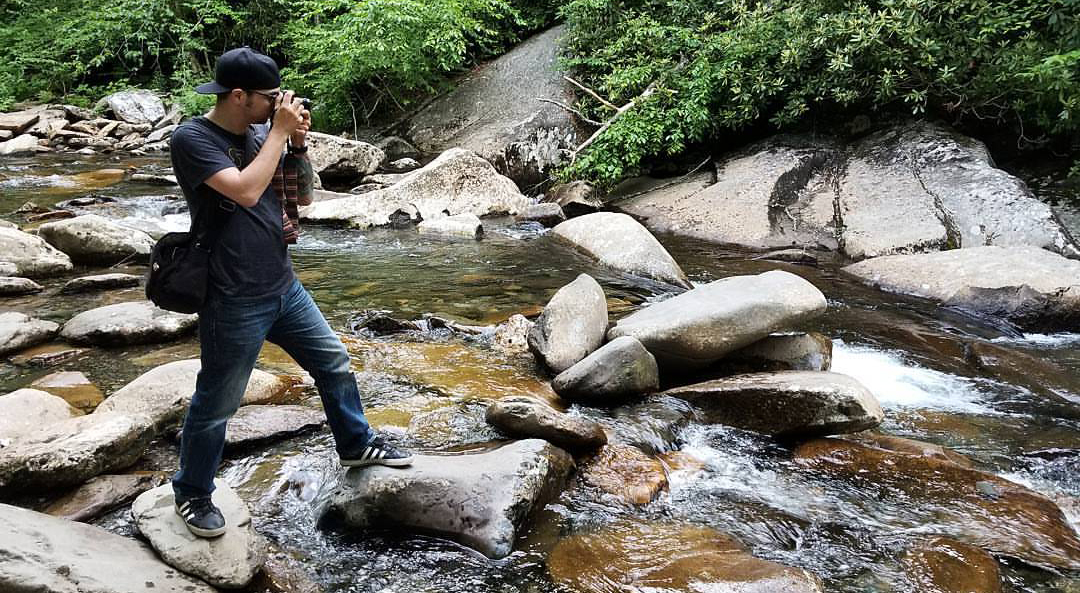 I am currently working on a few different blog series for you all to be on the look out for. These series of blog posts will be coming to you frequently, mostly on a bi-monthly schedule (twice a month each), and in some cases, every week. These series are as follows: 
Storytellers: Every photograph has an incredible story behind it and thus creates it's legacy. This is a blog series will be published every other Monday and will explore the stories and behind  single photographs. 

Analog Tuesdays: This is where I will share anything analog. It could be about film cameras/photography related, to vinyl records/music I am currently spinning in the studio, or maybe even some retro-gaming stories. Yes, retro-gaming. Just in case you didn't know, I am a big retro-gaming and Nintendo fanboy. Like the title of the series says, this series will be published every other Tuesday with a strong possibility of being every week.

Archive Fridays: Let's revisit past photography work and talk about it. Being a full-time photographer for 11 years now, I have so much work that I have never shared or talk about. This will also include work from well before a time I was a full-time photographer. There is so much time to cover, I can't wait to share my photography from throughout the years and the stories that go along with them.

In addition to the blog series I just mentioned, there will also be my wedding, engagement, lifestyle, commercial, and travel posts. These posts will not have a specific weekly schedule, however, will be published more on a regular basis.

Now, this may seem like a lot to transition into, and as I do have even more ideas, there may also be some "week-in-review" style blogs on Saturdays. Just a little something to tie up the week and share a few personal stories and interests from the week. 

Please note, some of these blogs may not be long elaborate posts, but whatever the content may be, all of it will be about something I care deeply about and really want to share with you. After 11 years being a full-time photographer, I have experiemented with so many styles of photography, I now feel I have found my place in all of this, and I hope you enjoy the journey with me.

I would definitely say the this is a new work in progress, so please bear with me as we get things rolling. I'm very excited for this new chapter and "re-launch" of the website. There are already a handful of blogs ready to go, so expect some updates starting immediately.

If you're interested in early access to blogs, stories, and behind the scenes content, please check out my all new Patreon  where you an subscribe to exclusive updates that are only available to Patrons. For more information and how to subscribe, please visit http://patreon.com/davidapuzzo

Thank you so much to each and every one of you for your continued support, it really does mean the world to me. I feel truly blessed to be doing what I love for a living, and the fact you have expressed any interest in what I love to do means the world to me. 

If you have any questions, suggestions, or comments, please feel free to write me at david@davidapuzzo.com, I'd love to hear from you.

So let's get this started, shall we!?