Last week's Analog Tuesday I told you all about a trip my wife and I took in Nashville this past summer. This week I want to tell you about what happened later that very same day after we left Third Man Records.

Besides wanting to go to Third Man Records while in Nashville, there was one other thing I wanted to do on this trip, and that was to buy Dan Auerbach's new album on release date in the city it was inspired by, Nashville.  I knew Dan Auerbach was releasing his new album on June 2nd, 2017, which happened to be the same day my wife and I went to Third Man Records.  So after Third Man Records, we went on a hunt for the new Dan Auerbach album.  We went to 2 or 3 stores, and no one had it in stock. 

Luckily, on our final record store we found by doing a Google search, we got word from the owner that Dan Auerbach was playng a secret show at another Record Store in Nashville called Grimey's.  This record store ended up being only a few blocks away from our Airbnb, so we took the trip in hopes the rumors were true.

When we arrived, we found a great parking spot on teh corner and saw a line of people next to a closed gate that led to a parking lot where a stage was set up.  We must've been in the right spot, right?  Could the rumors be true? Were we really about to see Dan Auerbach the day of his record release?  Seriously, what are the odds that we'd fall into this information and make it there on time?  After waiting about 45 minutes in line, the gates opened and we made our way to find a spot to watch the show.  We ended up right behind the stage on the fire escape with a great view above the crowd. 

Dan Auerbach came out with his band and played a great 25 minute set of his new music and I still couldn't believe our luck.  When we started the day, all I wanted was to buy the record, and my wife and I ended up buying the record and seeing him live at a secret show!?  What a great day!!

With my film camera in hand, I snapped off a few photographs to freeze the moment.  This photograph below was taken from our spot on the fire escape with my Canon AF35 film camera with the limited edition Lomography f2 400 film.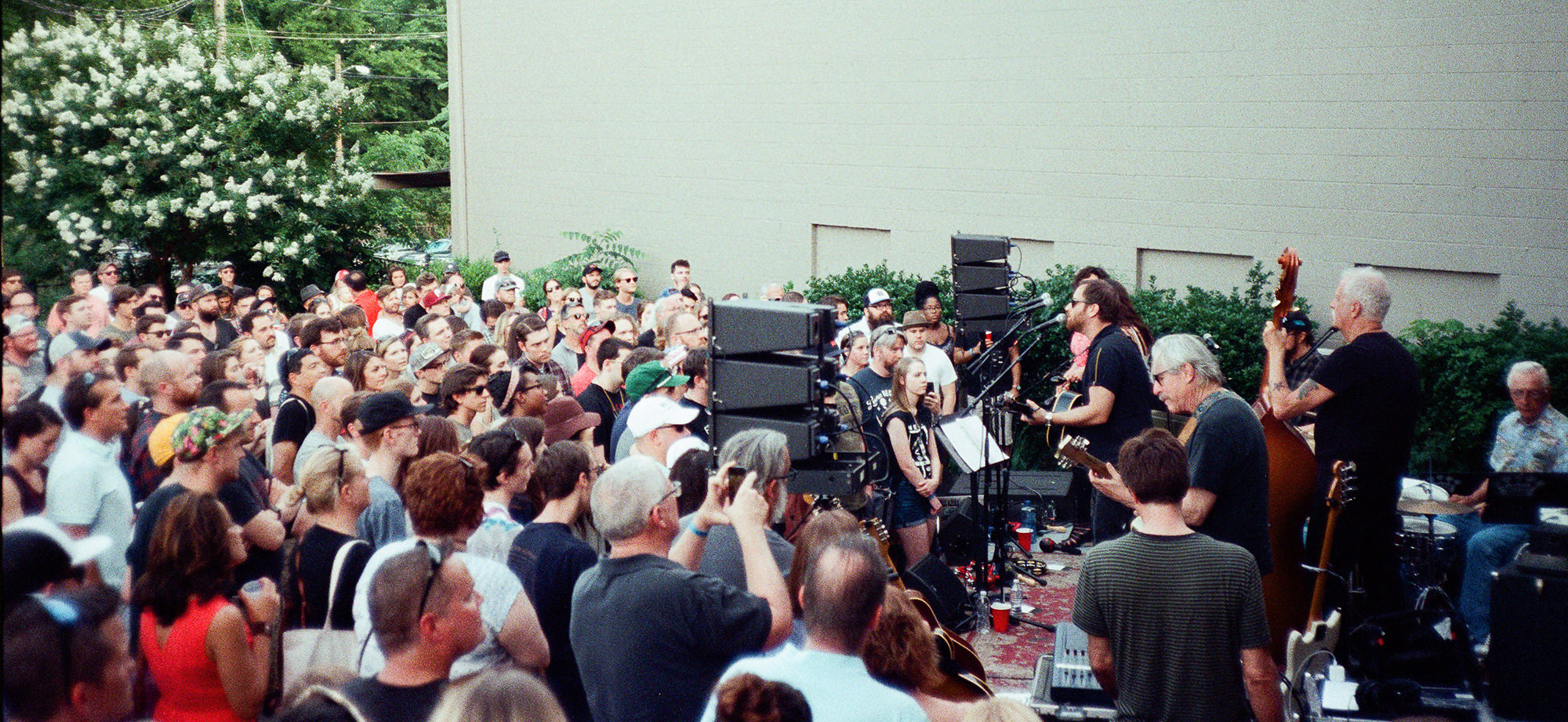 Immediately following the show, my wife and I made our way back to the car to head out.  I started the car, we put on the air conditioning, and just waited until some of the traffic cleared for us to make our way out.  We had parked right at a corner where cars were exiting, and with so many cars on the street, it made it very difficult for cars to turn the corner.

As we're sitting in the car, we notice Dan Auerbach in a car behind us attempting to make that turn to leave.  I don't remember exactly what type of car it was, but I do know it couldn't make the turn without them having to back up to cut the wheel even more.  This is when Dan Auerbach backed into my car to make another memorable moment.

I got out of my car, approached the vehicle, and saw Dan Auerbach seated in the passenger seat.  I simply told the driver it was all good, there was no damage, and  "hey Dan, great show."  He laughed, and the driver asked "are you sure we're good?"  I responded, yeah, there's no damage, no worries, but hey, Dan, can you sign my album?  Another chuckle from Dan, he nodded his head and said yes. So I ran to my car, grabbed my album and a sharpie, and got Dan's autograph on my album.

I love this story, and I love telling it.  It's defienitely one of those moments I'll never forget.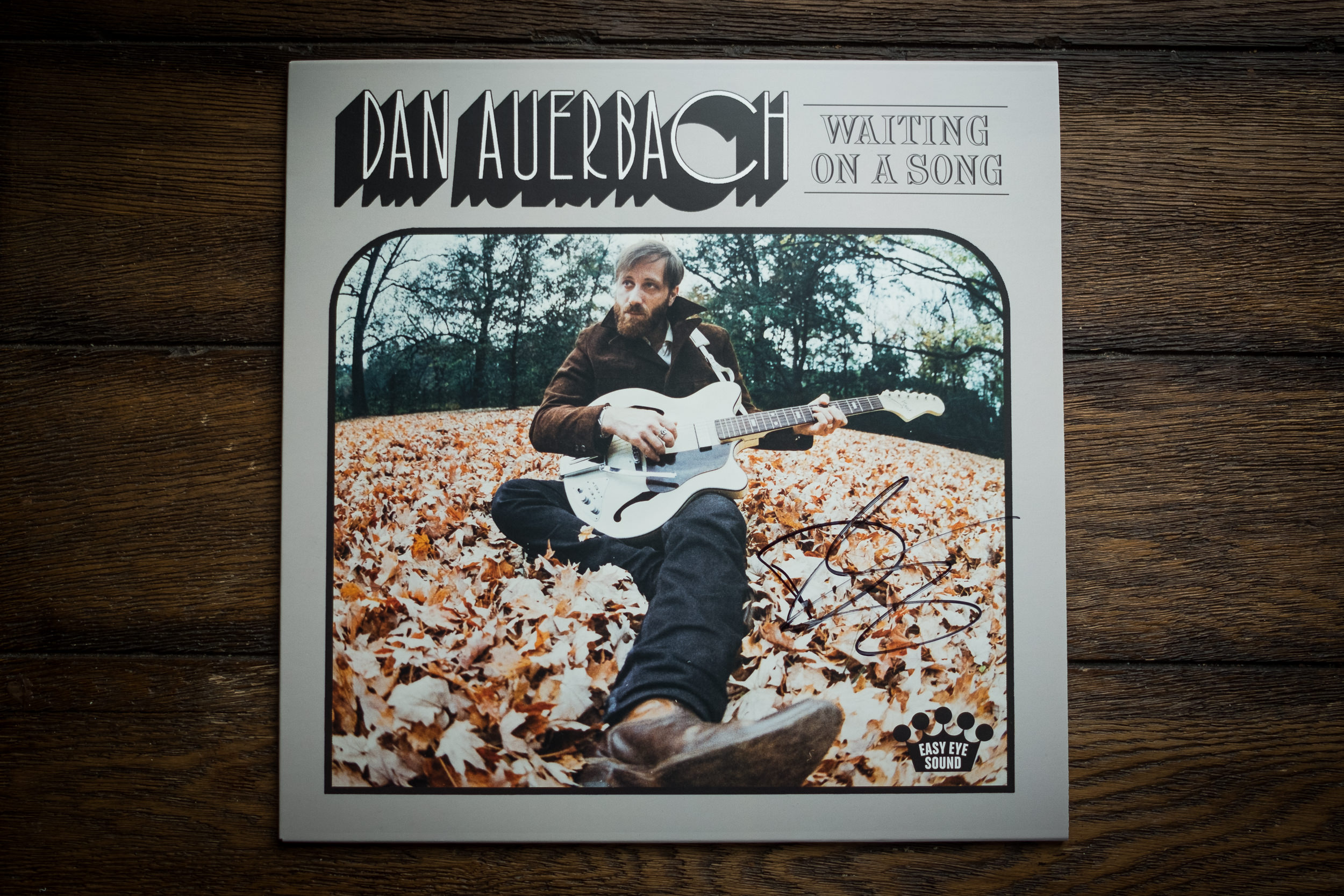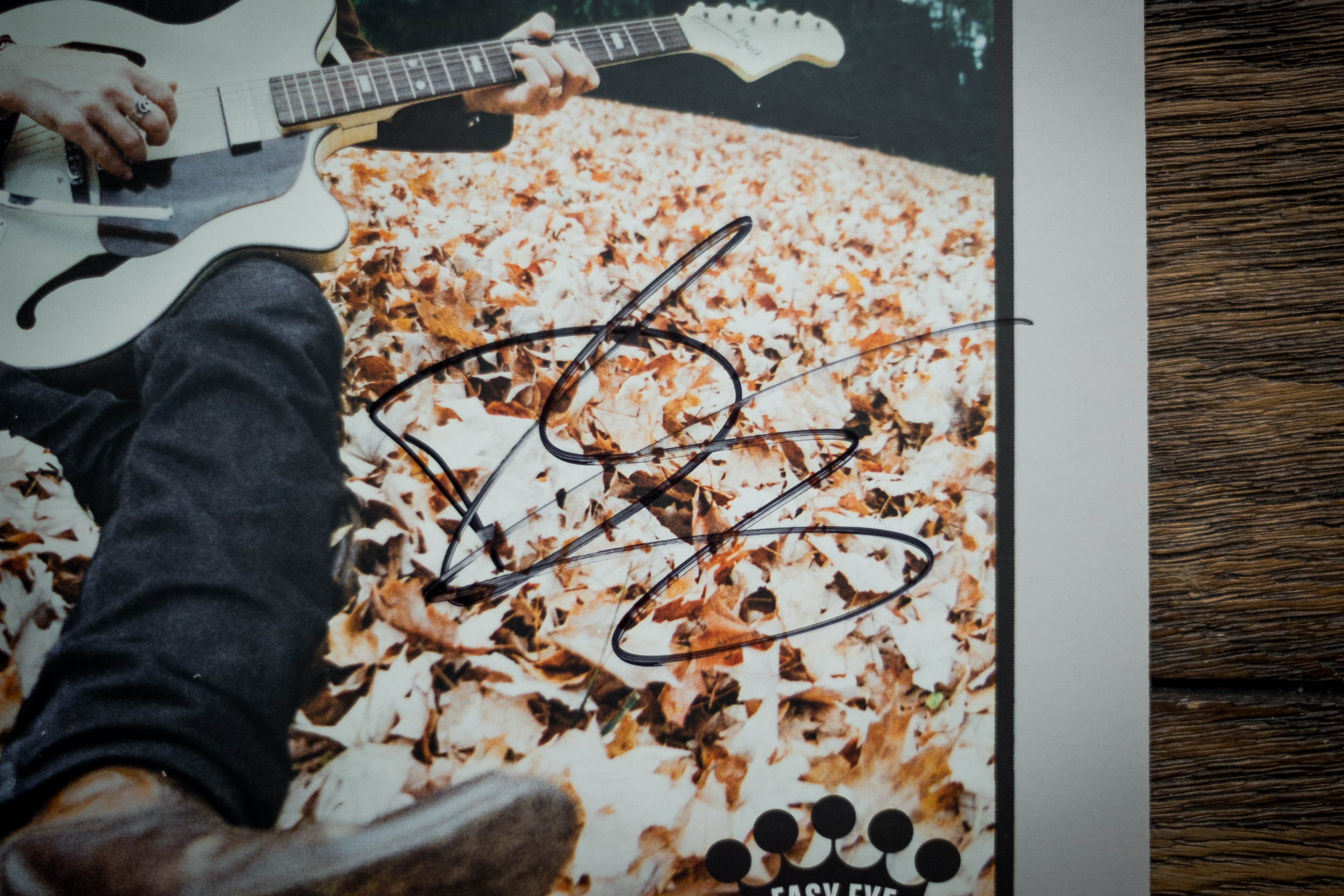 You can listen to Dan Auerbach's album, "Waiting on a Song," on Spotify.  I've included a playlist below for easy listening, along with a quick selfie of my wife and I from the show.  I highly recommend picking up a copy of the album for yourself.  If you purchase the vinyl record, it will also come with a digital download of the album, it's well worth it.