Tomorrow officially marks the first day of wedding season for me. As I thought this, much more came to mind than what was just at the surface.
After an extended amount of time off from last wedding I photographed, I think back to what the 2015 wedding season had brought. I had a great start to the season, and then in May, I got married, and had my own wedding day to celebrate.
My wedding day was something I look back on, and putting myself back in the moment of the day; it was something amazing, and something I'll never forget. The feeling of the day unfolding, getting ready with my brother and best friend, Tom, and wondering how my wife-to-be was doing, as she was getting ready at a nearby hotel.
The anticipation of what was about to happen for the next 12 hours, being grateful for an incredible day of weather (84 degrees and sunny), and the excitement of seeing my bride for the first time, all of it was a very real feeling.
The entire day was incredible; I felt that even though there were 140 of our very closest friends and family, Becky was absolutely the only one in the room.
I can distinctly remember and feel everything that happened on my wedding day. From getting up, taking a selfie on my phone, posting it on Instagram saying "I'm getting married today" (I know, lame). To playing some New Super Mario Bros with my friend Tom, getting dressed, you know everything, even the smaller details.
That first look though, I'll never forget seeing Becky for the first time and nearly breaking down because of how many emotions were going on at the moment with me, not to mention how beautiful she looked. That excitement and shock factor of seeing her for the first time that day really got the best of me.
Taking photos with Becky, I remember it extremely vividly. Working with our photographers and just being in the moment as they snapped away.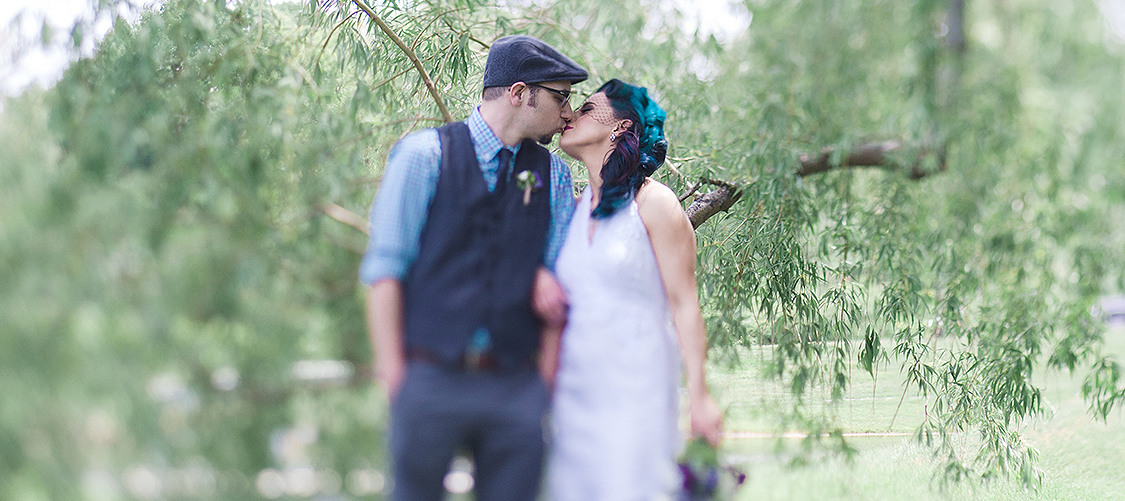 I don't mean to lay out an entire day long story of my experiences in a list format, so I'll just leave you with this, it was a day that could not have been scripted any better. We put a lot of time into it, and it was all worth it. I will never imagine doing anything differently, everything was perfect.
I mention all of these things because as we went on our honeymoon, we could have never expected what was to come next for us. Becky became extremely sick on our honeymoon in Hawaii and had to be admitted into the hospital the day we arrived back home. We didn't know how serious it was, we were hoping she would only be there for a few days, but it ended up turning into 3 months. Becky was suffering from acute liver failure. We lost the entire summer, and the entire opportunity to be "newlyweds." Well, not in the typical sense.
Becky was listed for a liver transplant, but the way she held everything together, I can't even begin to imagine being in her position and going through this. It was extremely unfair and for a long time, all we can ask was, why her? Luckily, Becky did not end up having a transplant because her liver had miraculously turned a corner, and regenerated itself. The liver is the only internal organ within the human body that can do that. To this day, she is still improving with regular doctor visits, and we really hope Becky's liver continues in her favor.
However, while basically living at the hospital for the entire summer, I also still had to work, photographing a number of weddings I had been contracted to shoot. Photography was my therapy. Getting out, shooting, trying to get my mind off things, and while doing so, making a new kind of connection with my clients.
This connection was about making sure they enjoyed every bit of it as I captured everything. Everything that I know is part of their day and making sure I didn't miss a beat. My clients were so incredibly understanding of what I was going through and were truly there for me. I like to think maybe it helped them in a way too. Maybe it helped them take their wedding day all-in a little extra because just like that, the moment can be taken away, like it did for Becky and I.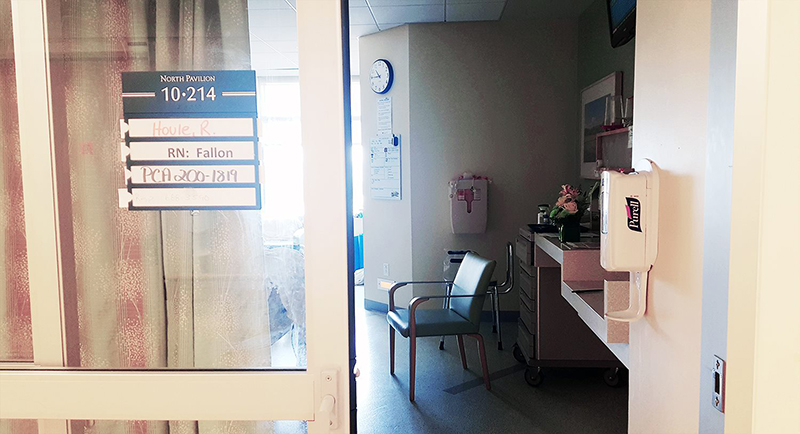 So after a long winter break of photographing weddings, I am ready to jump back into it. This time, I'm going into it with so much more though. My first wedding is tomorrow, May 1st. This is also the same month of the year Becky and I started dating, got engaged, and got married.
I have been working with the bride and groom for close to a year, and as it gets closer I notice more and more that puts me right back into Becky and mine's wedding preparation process. Both the bride and groom are extremely excited, as they should be. But when meeting with them and seeing their eyes get bigger in excitement, and reading their emails with a great number of exclamation marks, you really know how excited they are.
This was Becky and I leading up to our own wedding. So come tomorrow, this is a new chapter of wedding photography for me. I am excited to work with my clients, and see their day unfold as I did with mine. I want them to take it all in just as much as I did, and enjoy every second of it. I absolutely love what I do and am genuinely excited for my couples.
I want to capture my couples wedding days all the same; with nothing but extreme love, care, and excitement. I look back at my wedding photos and adore each and every moment that was captured. I want that to be the same feelings my couples to have when they look back on their photos.
As a wedding photographer, I want to take photos to put my couples back in a moment they felt on not only their wedding day, but within their entire process of preparation. Maybe they see an image as simple as a cake topper and remember the day they saw it in a store, or created it themselves. I only hope my images can put themselves and their emotions back to that time. What's most rewarding is the fact these images are not only capturing the special day, but also freezing a legacy of memories and emotions.
Becky and I are coming up on our one-year anniversary on May 24th, 2016. Where did the time go? All I know is I will never take even the smallest things in life for granted. You never know when it can be taken away from you.
Seize the moments, seize the day, and seize life. Enjoy everything going on around you; enjoy your friends, your family, and all of the small details.
Here's to an incredible 2016 wedding season and beyond.