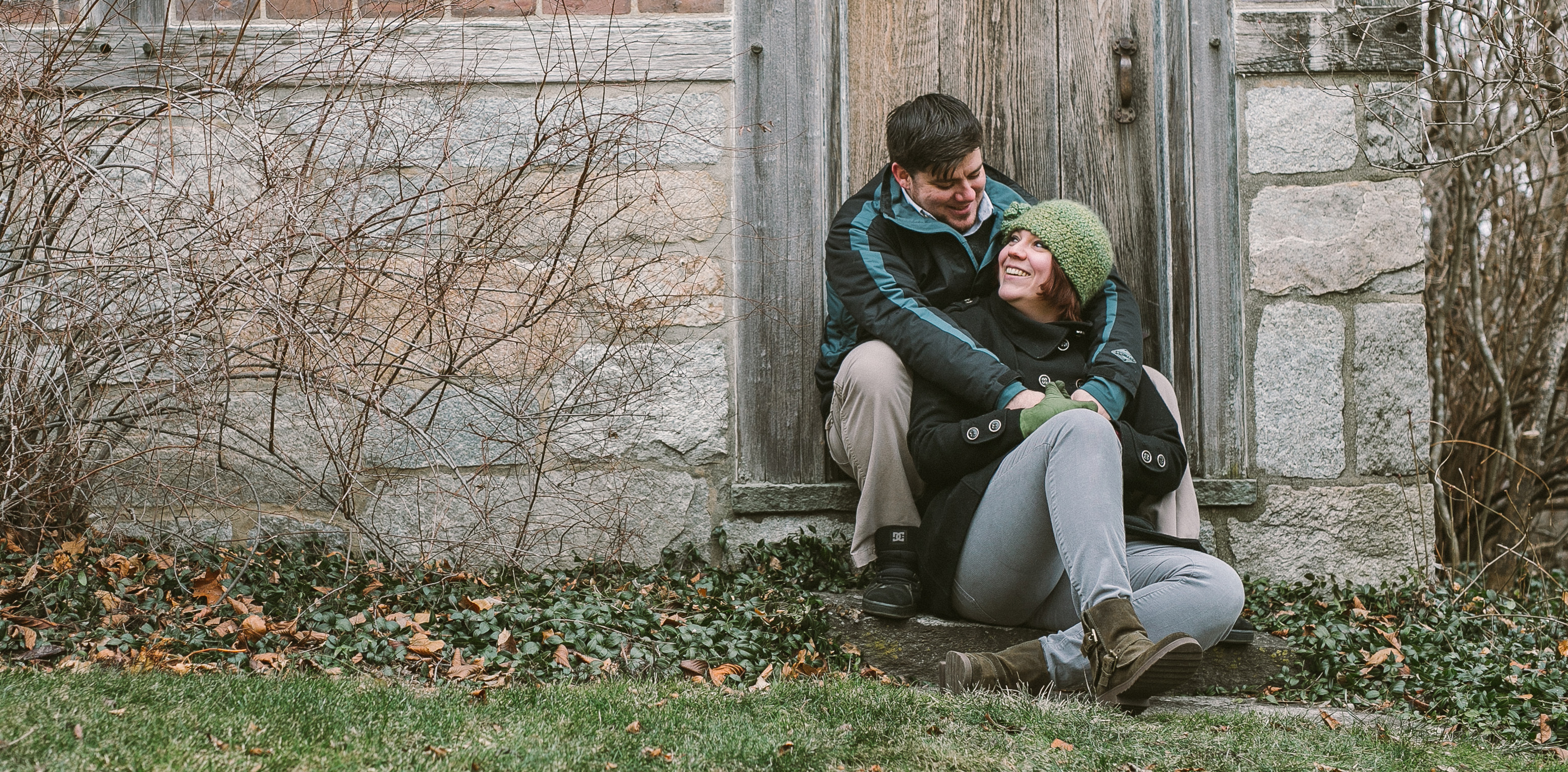 Kiersten & Michael's Engagement
March 2, 2015
I have known Kiersten for nearly 17 years now. We both attended Mitchell College where we met through her roommate, who was in my Graphic Design class. If you asked me then, where would I be today, I could have never imagined preparing to photograph Kiersten's wedding. So when she called to discuss her wedding with me, I was really excited to hear all of her plans and be involved in capturing her and Michael's special day.
Once the plans were set, we got together right before Christmas to shoot their engagement photos. It was a frigid day, but that didn't stop us. I met up with Kiersten and Michael at Topsmead State Forest in Litchfield, CT. They brought their hot coffee in hand to warm them up and winter coats. With snow in the forecast, we new our time might be limited. With plenty of time to shoot, discuss the wedding, and even holiday plans, Kiersten and Michael were so easy to work with and they were complete naturals in front of the camera. I'm really looking forward to photographing Kiersten and Michael's wedding, coming up in May 2015!
These are just a few highlighted images from their engagement shoot.