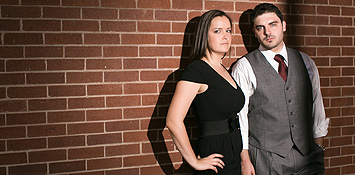 Nichole & Marco - Hartford, CT Engagement
August 16, 2012
It amazes me how many different types of images one can create in such a small area of space. I will be photographing Nichole and Marco's wedding day next year and for their engagement session they picked the city of Hartford as their spot of choice.
The images we made were all photographed within probably just a quarter mile of each other. So many great spots, we even took note on a few other spots to revisit the day of their wedding as they will be holding it at the Society Room right in downtown Hartford.
Check out some of the images we grabbed, and I think you can all agree that Nichole and Marco rocked this session.