When speaking with Pilar and Adam about setting up their engagement session, it was clear we wanted to shoot at a Christmas Tree Farm. In my search for the perfect location, I came across Karabin Farms in Southington, CT. I have personally purchased my own Christmas Trees from them the past two years, and one thing I always remember is how intimate and unique Karabin Farms is from other Christmas Tree Farms I have been to.
I had actually never been to the back area of the farm where they keep the trees you can cut down yourself though (my wife and I always buy pre-cut), and once I did, I knew the entire farm was going to be perfect for Pilar and Adam. The location had everything I was looking for, although, it is a little deceiving on the drive up because you only really see pre-cut trees and nothing more. Karabin Farms has an area with farm grown vegetables, pre-cut trees in an area with hanging lights around, a nice barn where they do the tree trimming, small cider stands and activities for kids, and a small area behind the barns where you can cut down your own Christmas Tree.
Fortunately, we went on a Friday morning, so there was no one at the farm while we were there. The owners were very gracious and gave us free range to photograph wherever we wanted and I couldn't be more happier with the photos we captured. Did I mention the lighting was absolutely perfect too? It was just the right amount of overcast to give us super smooth tones. This was exactly what I was hoping for on this shoot.
Pilar and Adam are such a pleasure to photograph. They are completely adorable, so sweet to each other, and their photos really show their love and joy for one another. Their wedding takes place this coming November 2017 and I can't wait to capture their wedding day. Pilar and Adam are both extremely genuine souls and I couldn't be more honored to be their wedding photographer.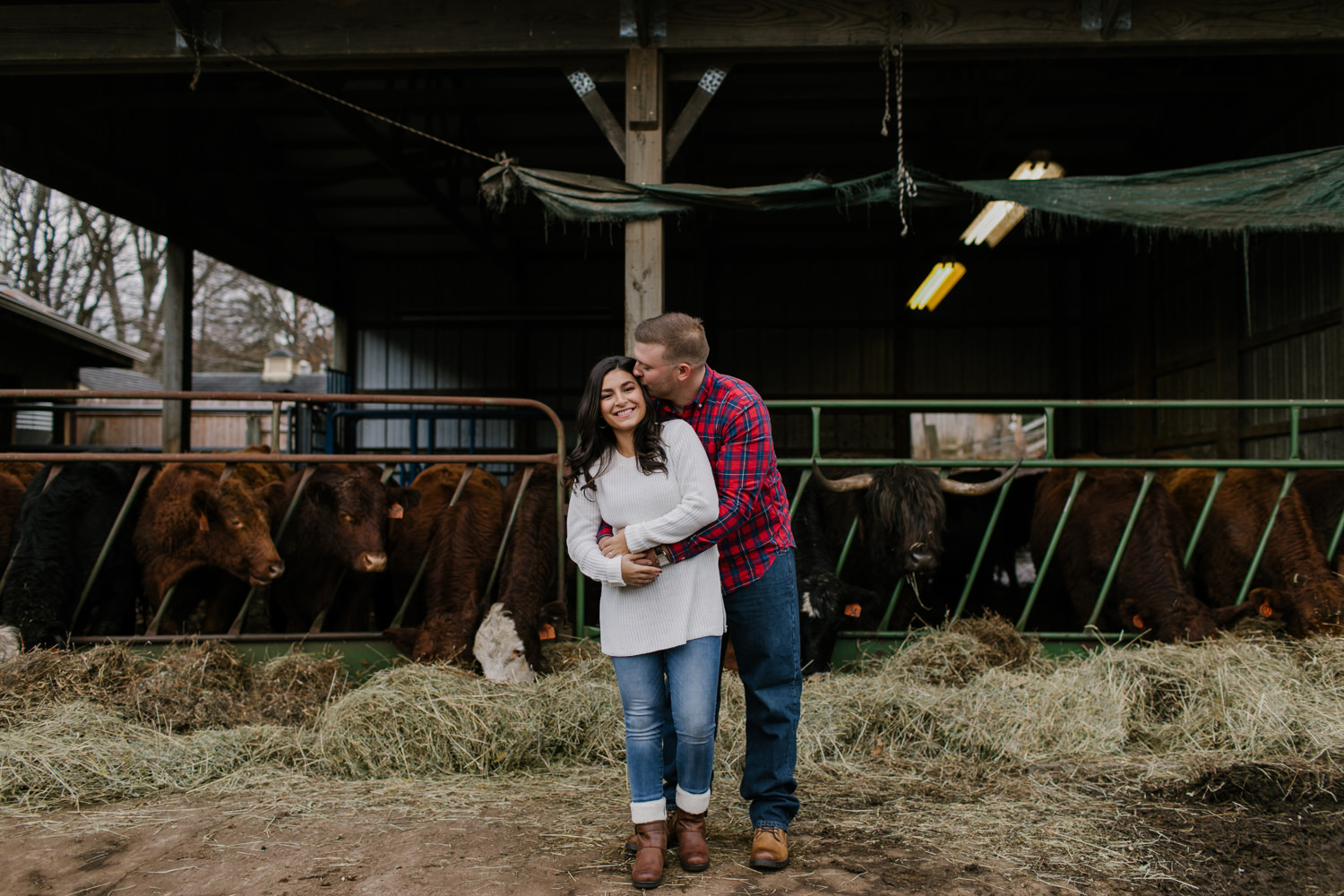 Information