I know it's taken a year for this blog post to be written and posted, but with my website going through a hiatus for nearly a year due to a massive overhaul and upgrade, I guess it's never too late to tell a story. With being a year later, I also feel it was a tremendous amount of time for reflection and really letting everything settle that this all really happened. For those of you who don't already know, I grew up as a die-hard METS fan, so you can imagine how much of a big deal this was to me. Sometimes I'll even wake up in the morning still in disbelief that all of this actually happened.
It all started with a harmless half-joking text message to Matt Cerrone of MetsBlog.com. I had met Matt through a mutual friend, who is also a METS fan, and since then we have had both a personal, and business working relationship. I had texted Matt about going down to Spring Training with him to work with the METS, having me photograph them for Metsblog.com. I wasn't expecting a serious response, but what I did get, left me speechless. Matt responded and said if I was serious, he could get me credentials and all I had to do is get down there.
After about a good ten minutes of pulling my jaw up from the floor, I think I responded with one of those "are you serious?" type of text. Matt was serious, and that was only the beginning.
I got my plane ticket, packed up my gear, kissed my girlfriend and cat goodbye, and I was off to Port St. Lucie for 5 days to photograph the New York Mets. To this day, I still can't believe it, even saying it is surreal.
Upon landing, I grabbed a cab from the airport to the hotel, where I met up with Cerrone. Immediately walking into the hotel I saw Mets on-field broadcaster, Kevin Burkhardt, and Mets radio personality, Ed Coleman, just to name a couple. Seriously, how did I get here? We called it a night and we were to get on the road first thing in the morning to hit the field.
Once Cerrone and I arrived, he had to get right into the press room and start reporting on Ike Davis, METS first baseman at the time, for ripping into a reporter for some comments that were made. Matt told me to head into the front office, check in, collect my credentials, and meet him in the press room. I am now already being thrown into this alone, I'm gonna admit, it was a little scary. I kept my composure the entire time, and just approached everything professionally as I belonged there.
After gathering my credentials, I headed into the press room to meet up with Matt. Sat down, got some information on how the day was going to run, and then Cerrone said to me something that would change my life forever. He said, "why don't you head into the clubhouse and see if there's anything going on?" Wait, what? By myself? You're being serious?
One thing I love about working with Cerrone is he doesn't hold anything back and throws me right there into the wild to give me experiences that I will never forget. He did the same thing when he took me along to photograph the METS/YANKEES in May 2013 at Citi Field. He genuinely wants me to live the dream.
After taking a few moments to myself, I started my walk to the clubhouse, which to people that don't know, is the players locker room. As I approached the clubhouse door being guarded by security, I held up my "all access" pass to get approval to enter. At this moment, something in me got extremely nervous that I'd still get rejected to enter, even with an all access pass. The kind security guard opened the door and I entered.
I walked slowly, savored every step, and soon came to the "light at the end of the tunnel," where I was right in there, METS players all around, sitting at their lockers, talking with each other, getting prepared for their morning work outs, having breakfast, and even reporters standing around waiting for something to happen to report. I never felt more awkward just standing there. I spent my time just looking around, taking in what I was experiencing. I only stayed for a few minutes, then made my way back to the press room to meet up with Cerrone.
Once I got back to the press room, I saw Cerrone, he said, with a small smile, "how was it?" He knew what he had just given me, and it's a moment I will never forget.
Ok, now I'm in. I'm in it for the week, ready to get started. I calmed my nerves a little, and then it was time to head out to the field for the players morning work outs. I got to the side field where the players were all in groups doing some stretching drills and loosening up for a day of mainly fielding and a little bit of hitting.
Once I got onto the field, my camera in hand, everything just came so natural at that point. I was photographing the New York Mets, literally four feet in front of me, the feeling was so surreal.
I spent the rest of the day photographing the team on the field, running their drills for the day. Once the day was over for the team, I got word that SNYtv, the television station that Cerrone was working for as well as the television home for the METS, was going to do a video piece on METS pitchers Vic Black and Ryan Reid, and we were going fishing. I was told I could go along to take some photos, so of course I was really excited to get to hang out with a couple of the players one on one. I mean, seriously, really?
We met up with Vic Black and Ryan Reid in the hotel lobby, and from there we went to the fisherman's store to buy a couple of rods, and off to the lake we went. While we were there, SNYtv reporter Robert Brender did his thing, interviewing the players, and after that was all done, I got to spend some time with both Black and Reid and just got to know them as who they were off the field, not as players. Definitely a crazy experience, but it really relaxed me, and showed me these guys are just normal people, into the same stuff as me, and very laid back and chill.
The next couple of days were a big blur as I went to the field with Cerrone, photographed the team on the field, got to learn more about the every day lives of what the players do to prepare for the regular season, as well as how Cerrone covers the team, and how intense it could get at times when things get exciting on and off the field for the players.
We'll fast forward a little bit now, it seems as if I'm really rambling on and this blog post is just getting longer and longer…
Fast forward to my second to final day on the field, picture day. This was really exciting for me. This is when all f the photographers from all over the country come in, line up in sort of an assembly line, while the players come out, one at a time, and go from photographer station to station, getting their portraits taken. I was excited to watch the process and hopefully capture a few portraits of my own, candidly.
I noticed that the first photographer was set up right in front of the third base dugout, where the METS players would come out of through the clubhouse to lineup, ready for their photos to be taken. This is where I found a spot and settled in for a while. I was going to get the players right in the dugout, interacting with one another, hopefully to get some great portraits at the same time. This may have been my favorite time photographing the players the entire week.
As players came out, one at a time, I kept framing my shots through my lens, snapping shots as I saw them. This is when Curtis Granderson came out of the dugout. As he waited for his turn, he was joking with a few players and I was able to get his attention. I kindly asked him if I could take his portrait and he couldn't have been a nicer dude to allow me a few seconds to capture his portrait.
I continued to take portraits for a while, and then it was time for the players to head back into the clubhouse to change for a light work out on the field.
On my final day, the METS had an intrasquad game. I'll explain what this was a little further into the blog, but this is basically when the METS players play against each other. It was great to finally see an actual baseball game being played after a long winter. I was able to get into the press boxes, get on field, and walk around the stadium to take photos from all angles.
This has been an experience that I can literally sit here and write an entire book about. There are a few other details about how I spent times interacting with players, friends, colleagues, and all the other "off field" experiences, but those are some memories that really helped me excel at what I photographed on the field, and I'll save those for another day.
Every photo tells a story. These images are something I'll be able to hold onto for a lifetime. I'll never forget this experience, each frame, what I was thinking during each frame, what my mind set was for each frame, and what story each frame tells me.
LET'S GO METS!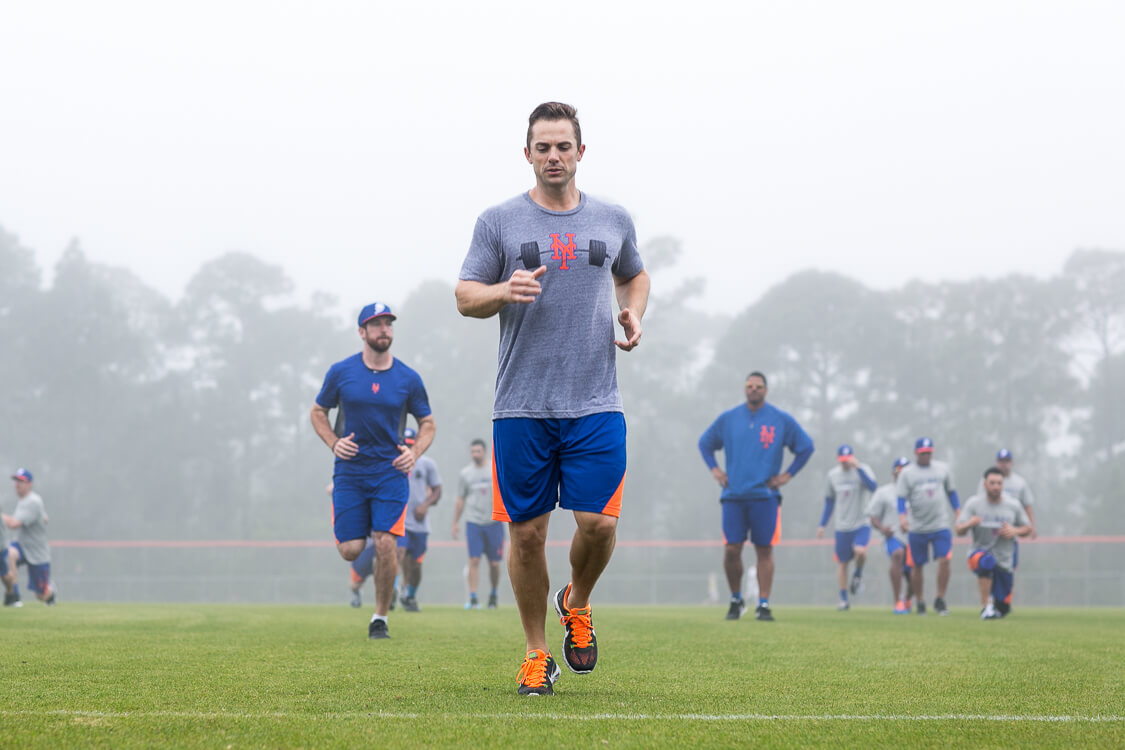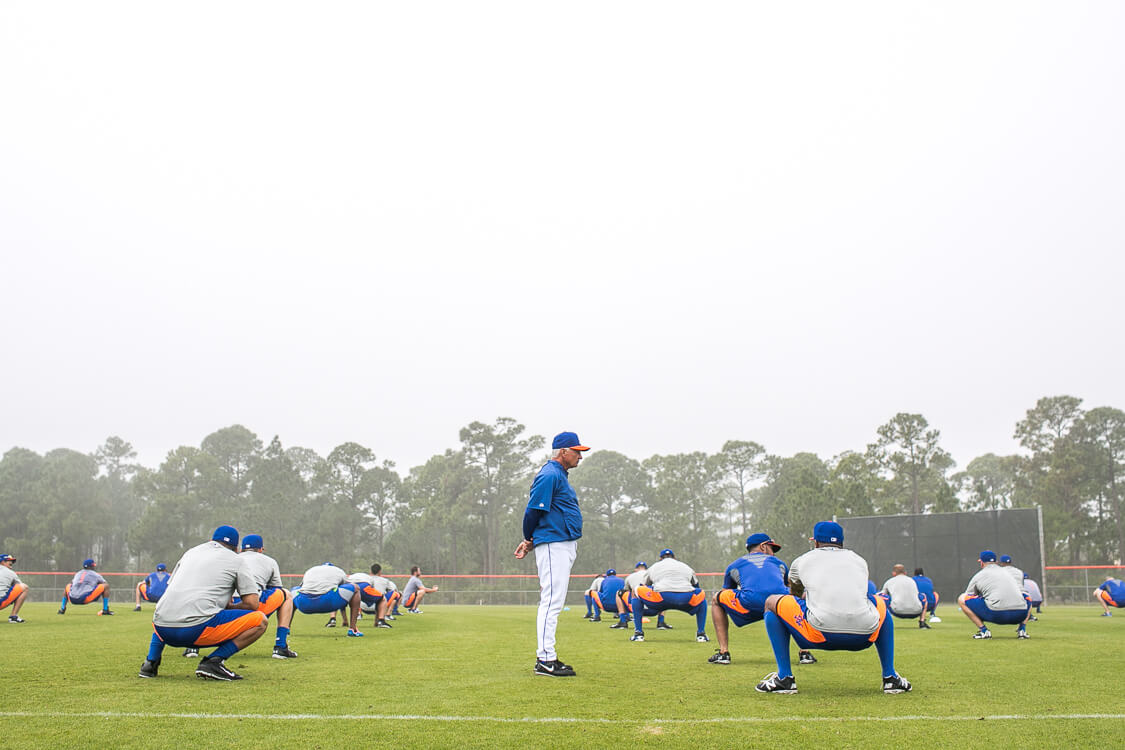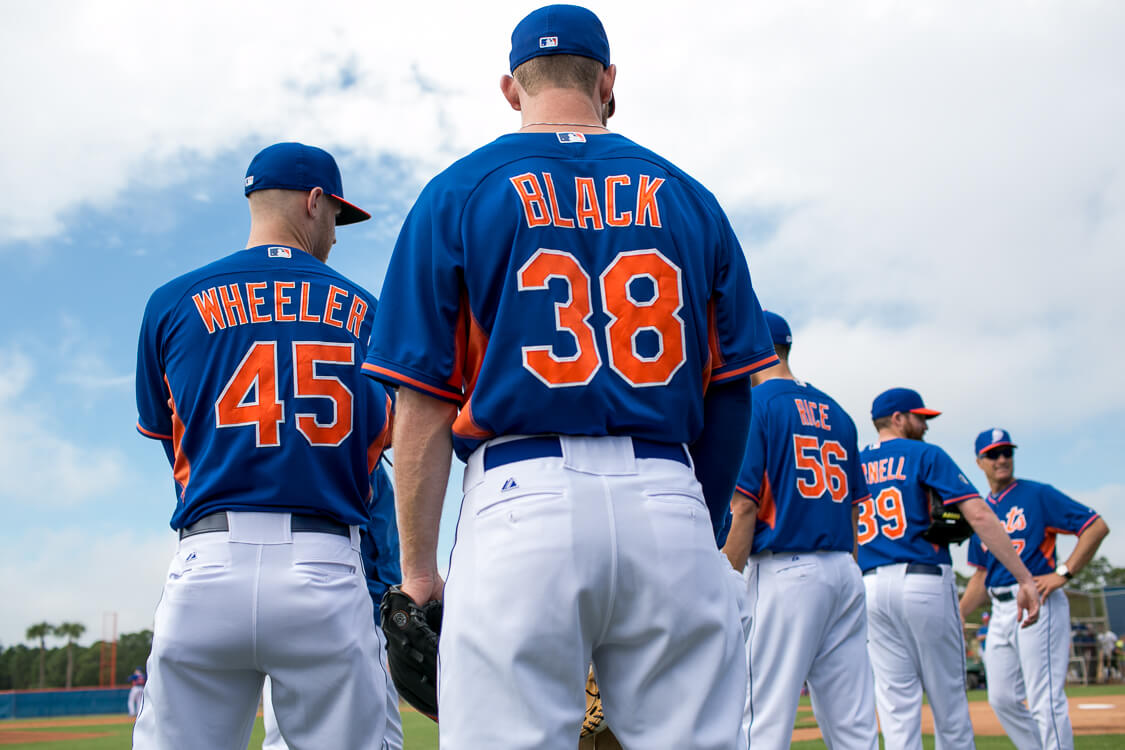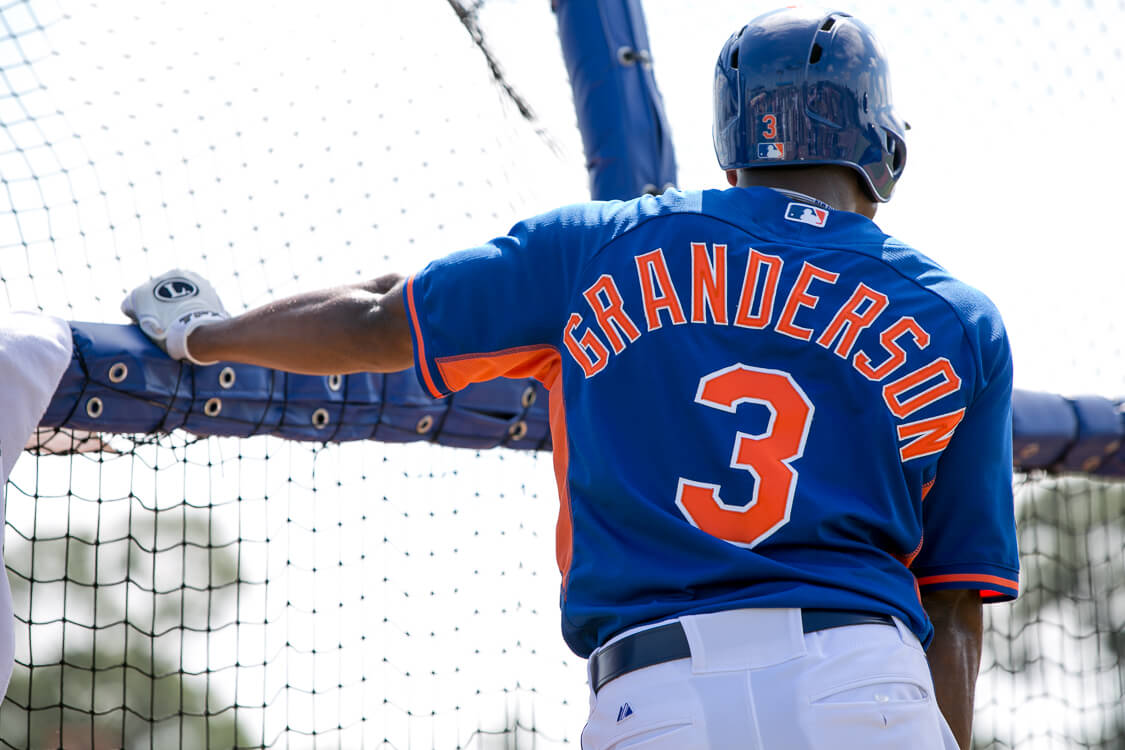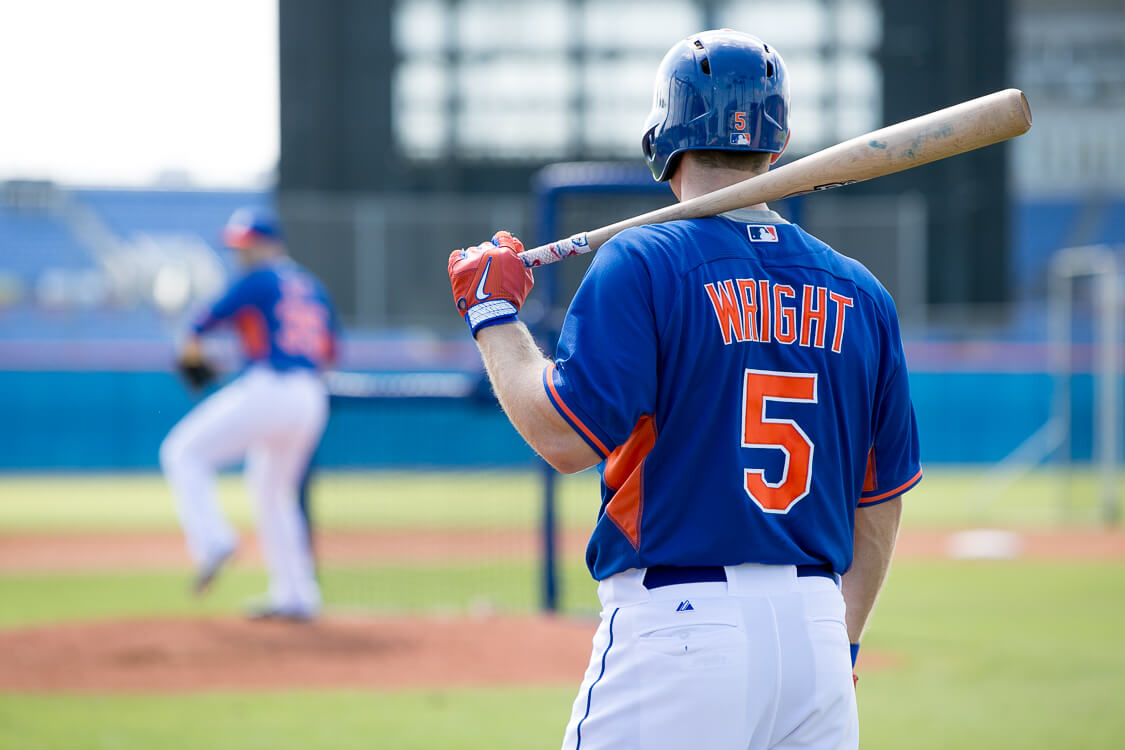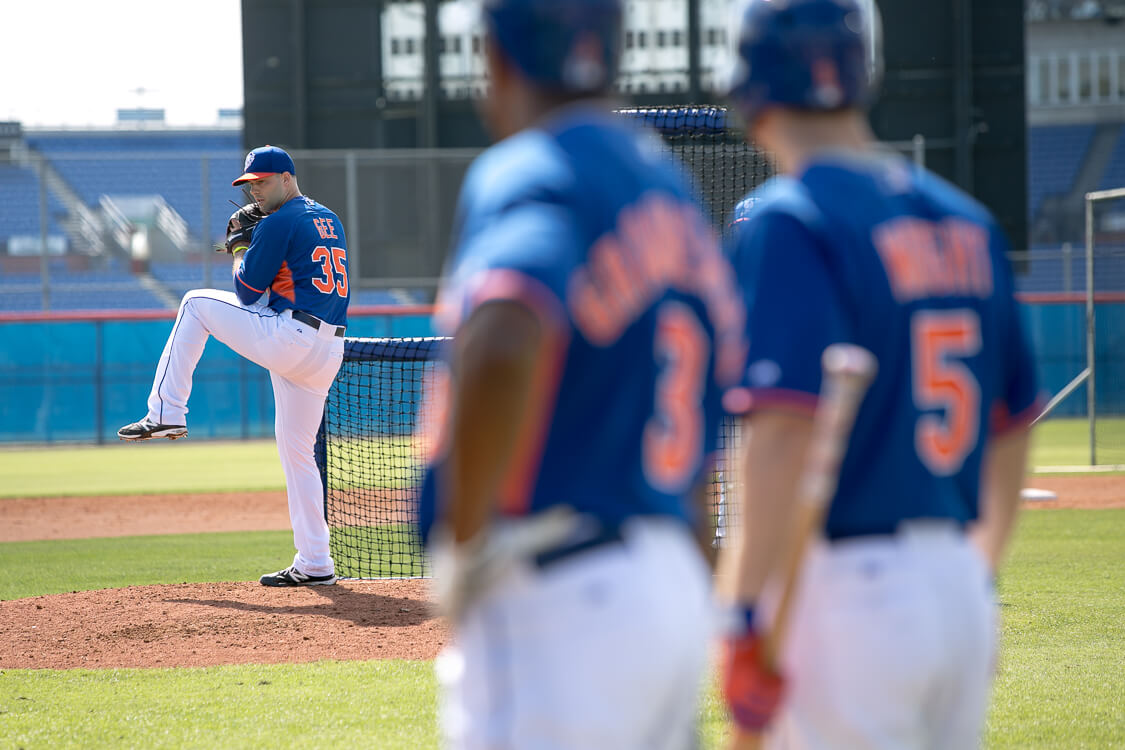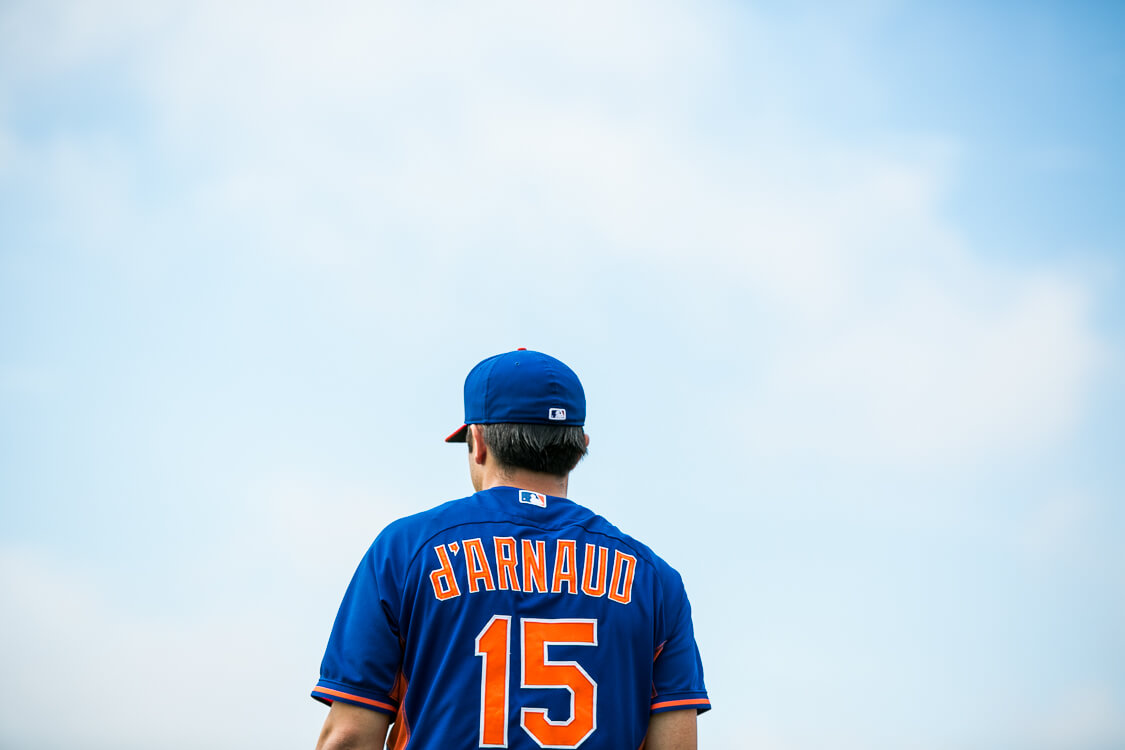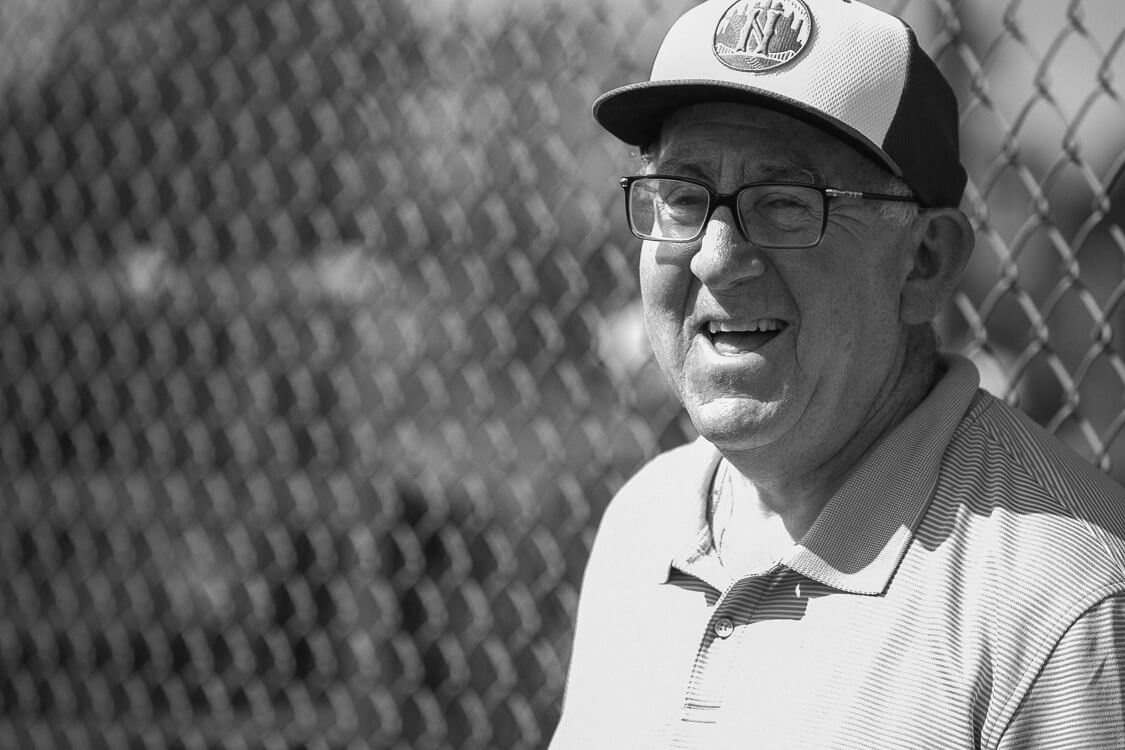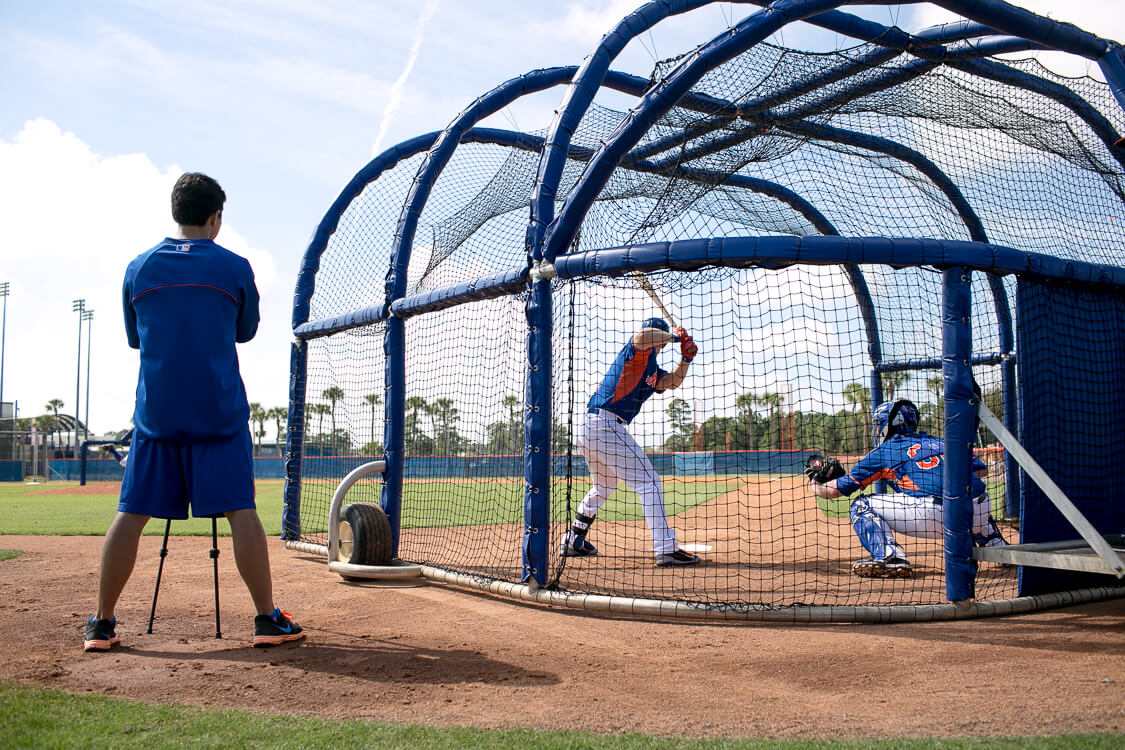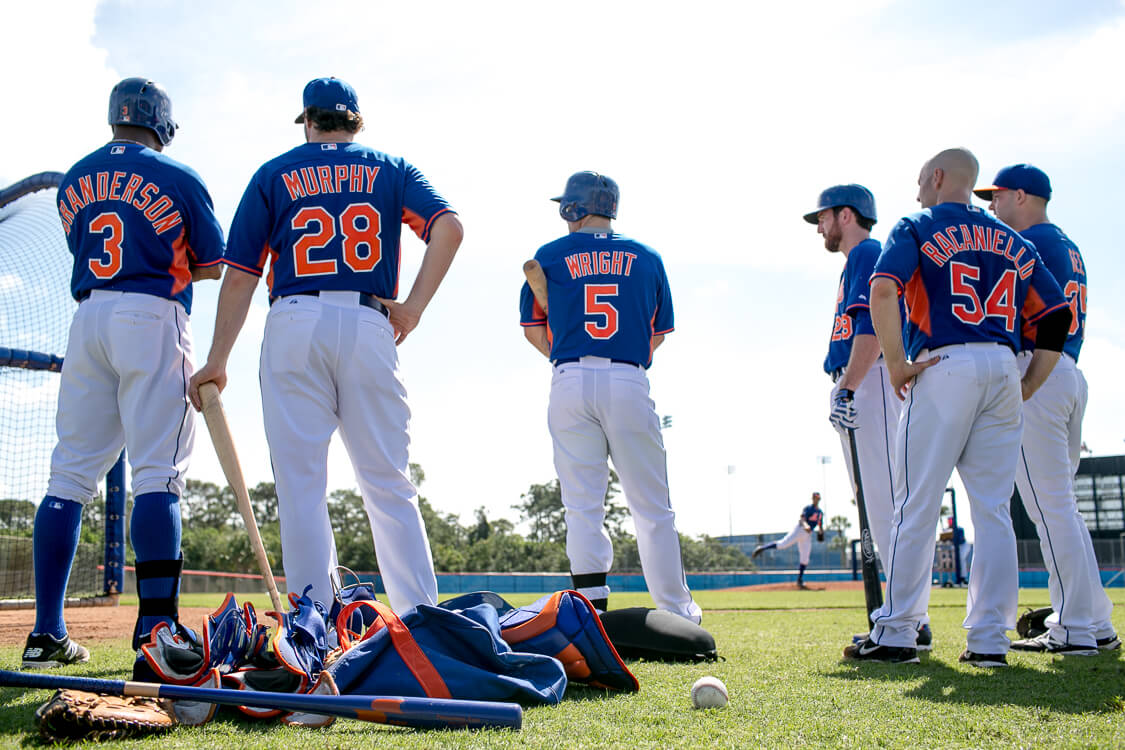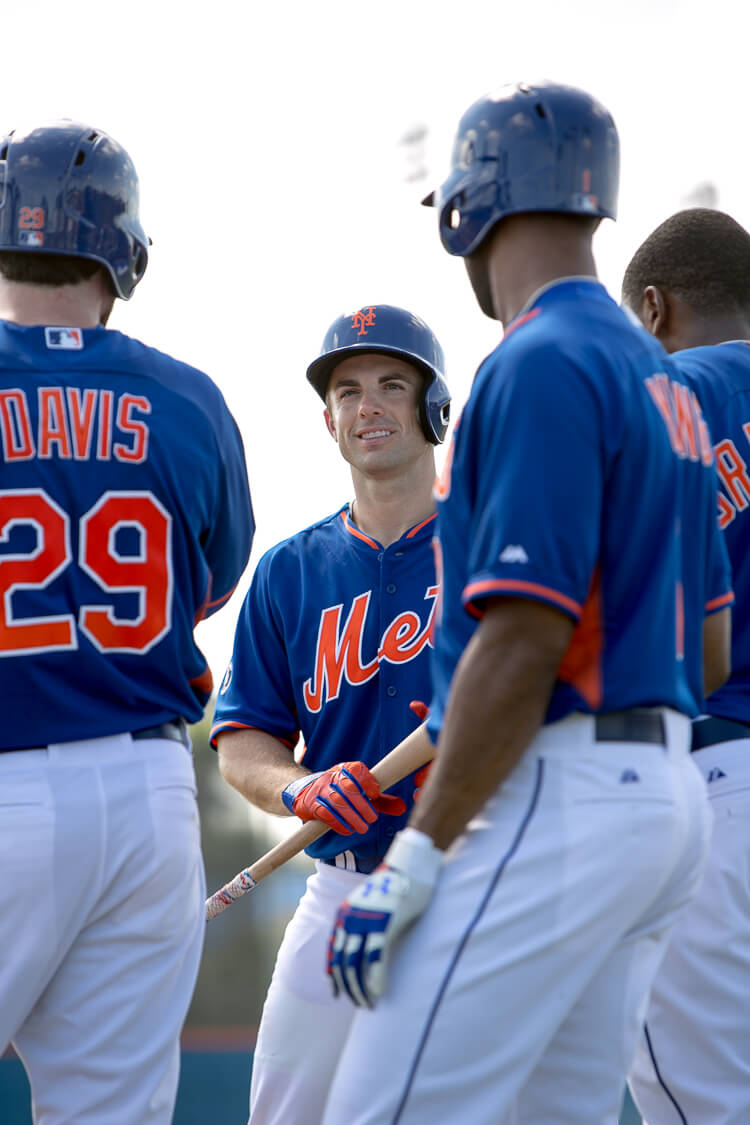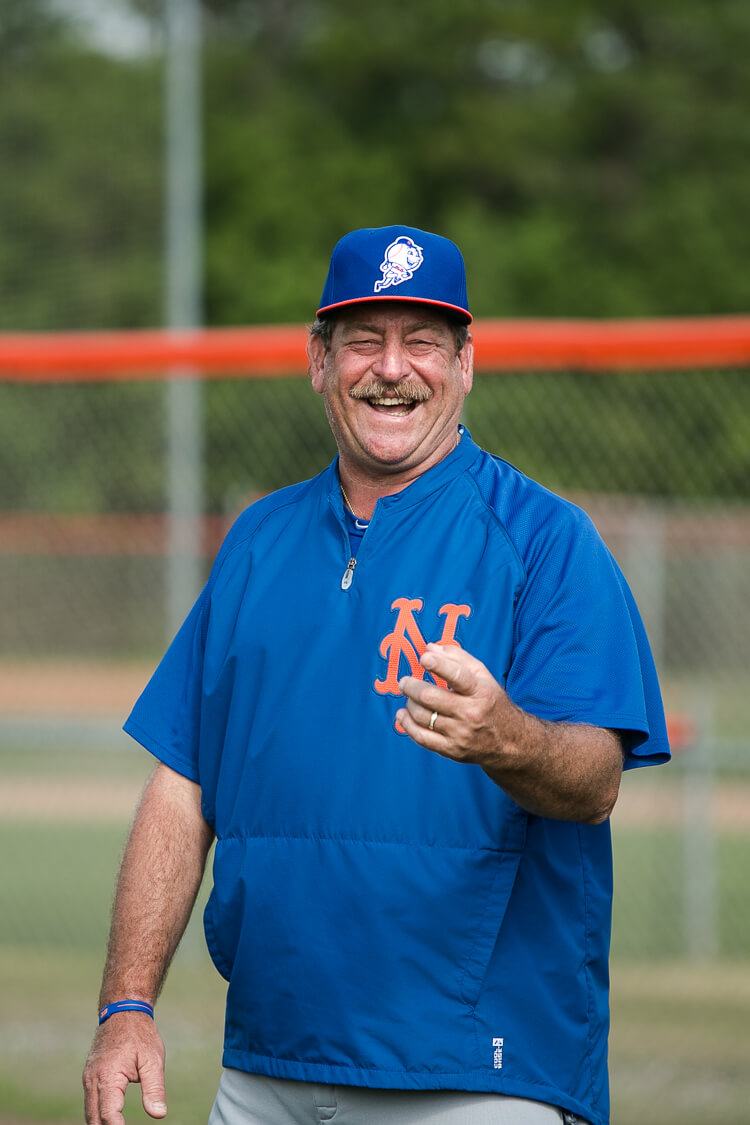 ...And now a little break from the on-field action. These images were taken on my fishing trip experience with Mets Pitchers, Vic Black and Ryan Reid, alongside Robert Brender of SNYtv.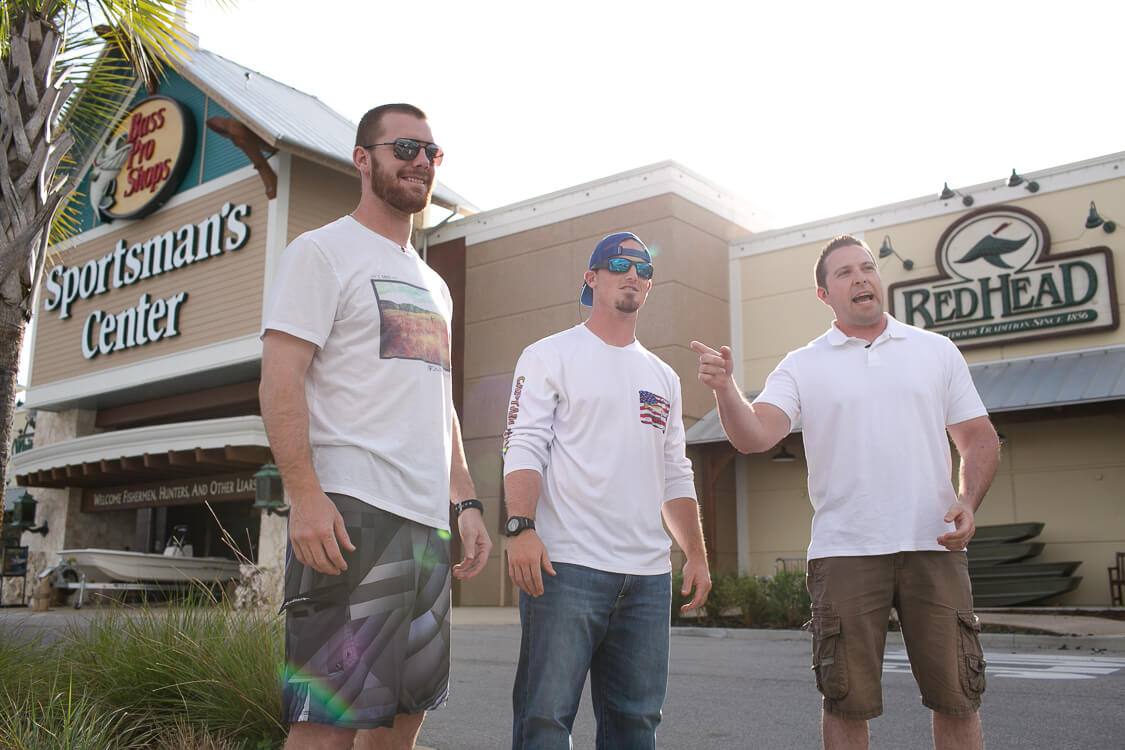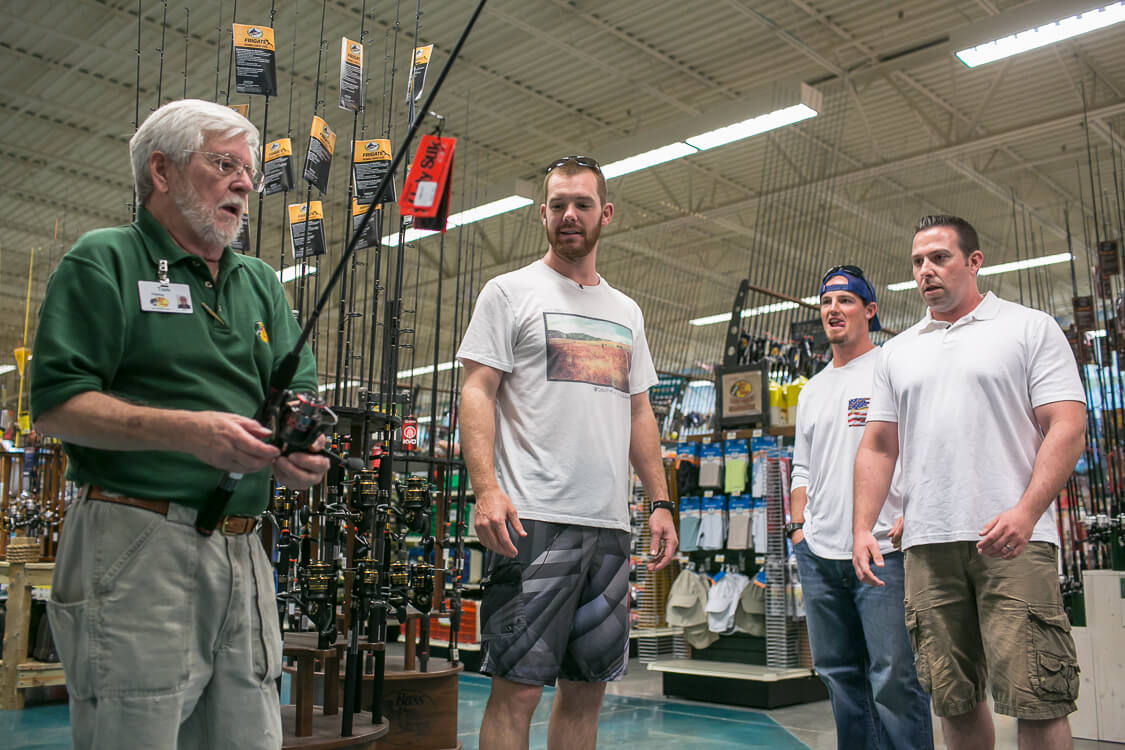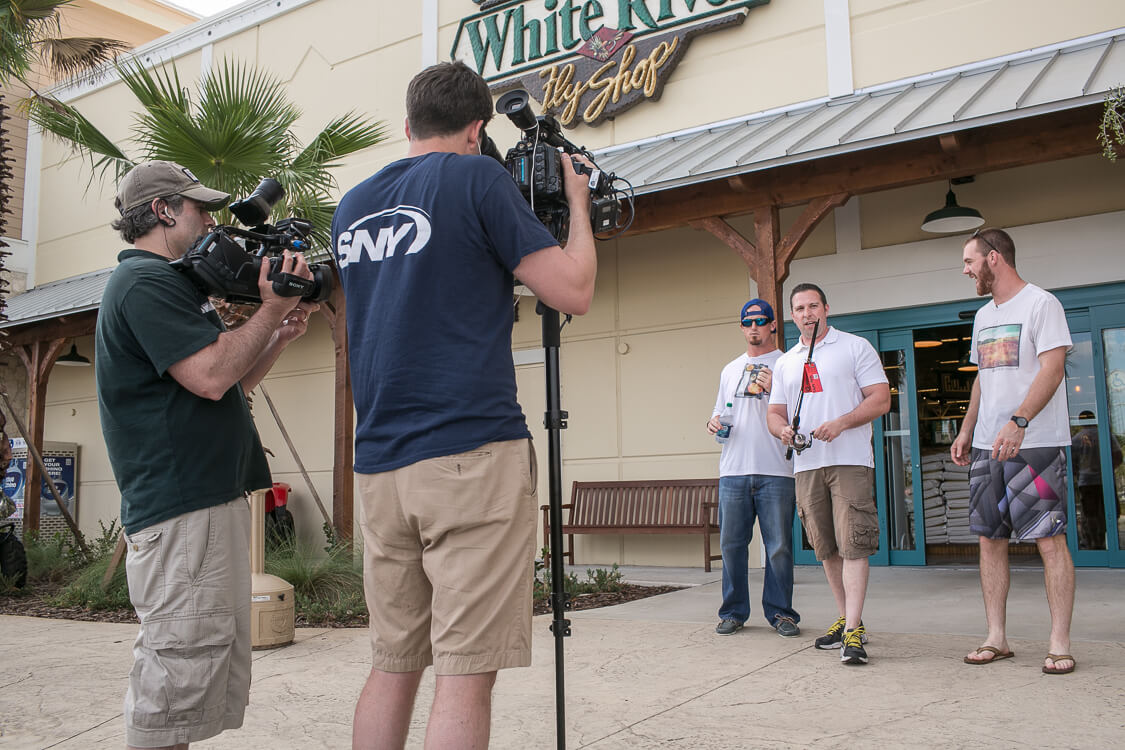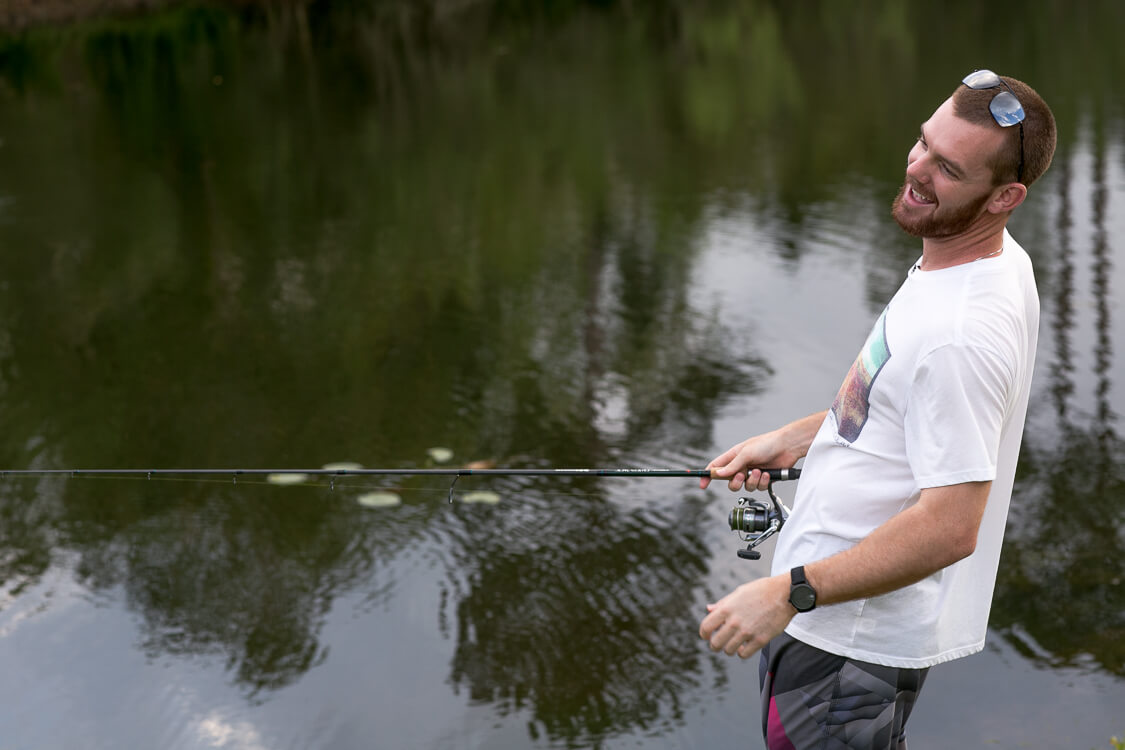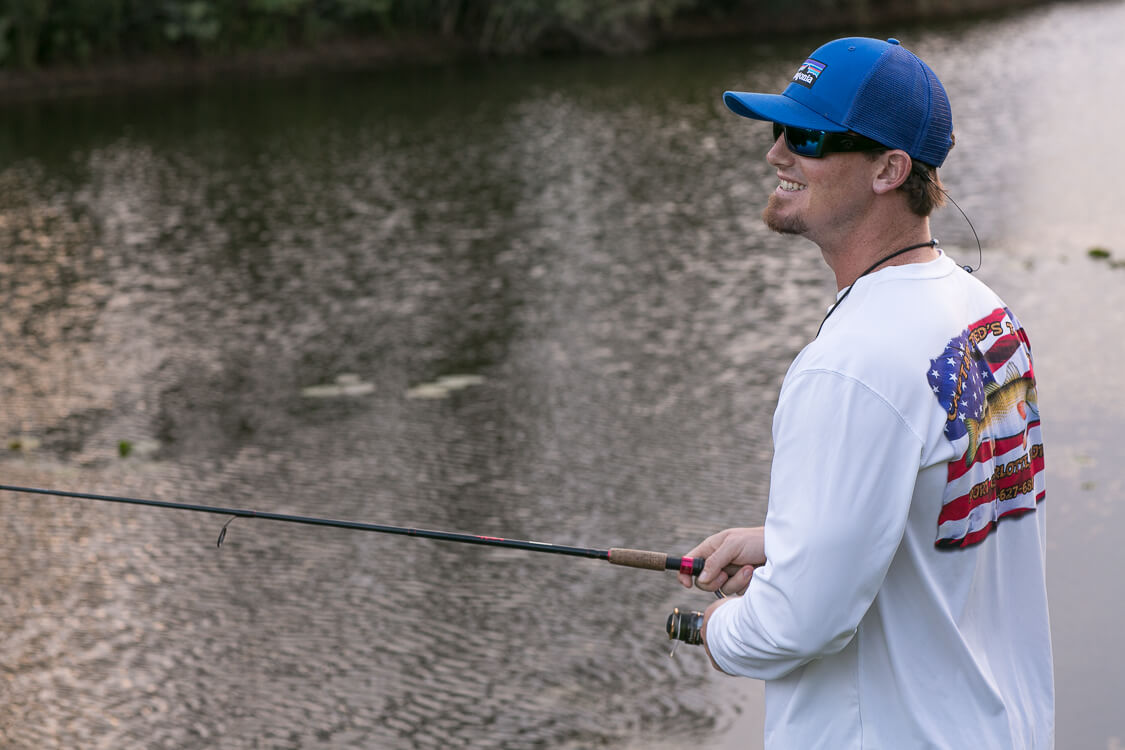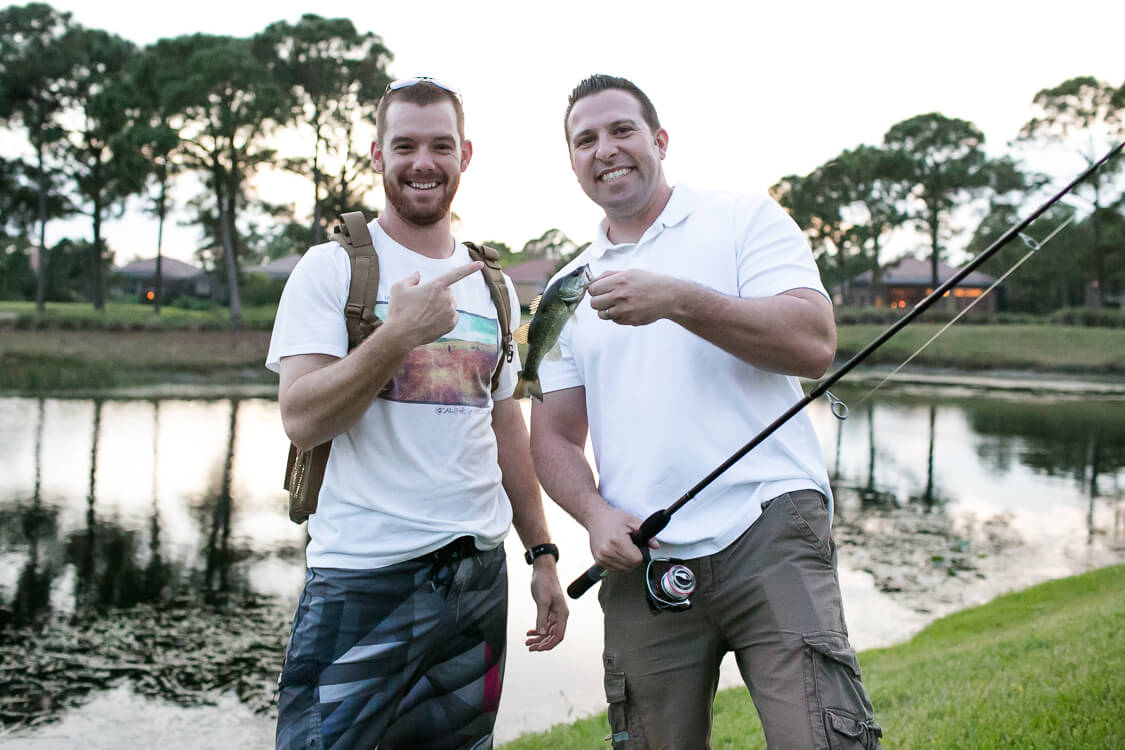 The next day, the workouts restarted, followed by some fielding and pitching drills.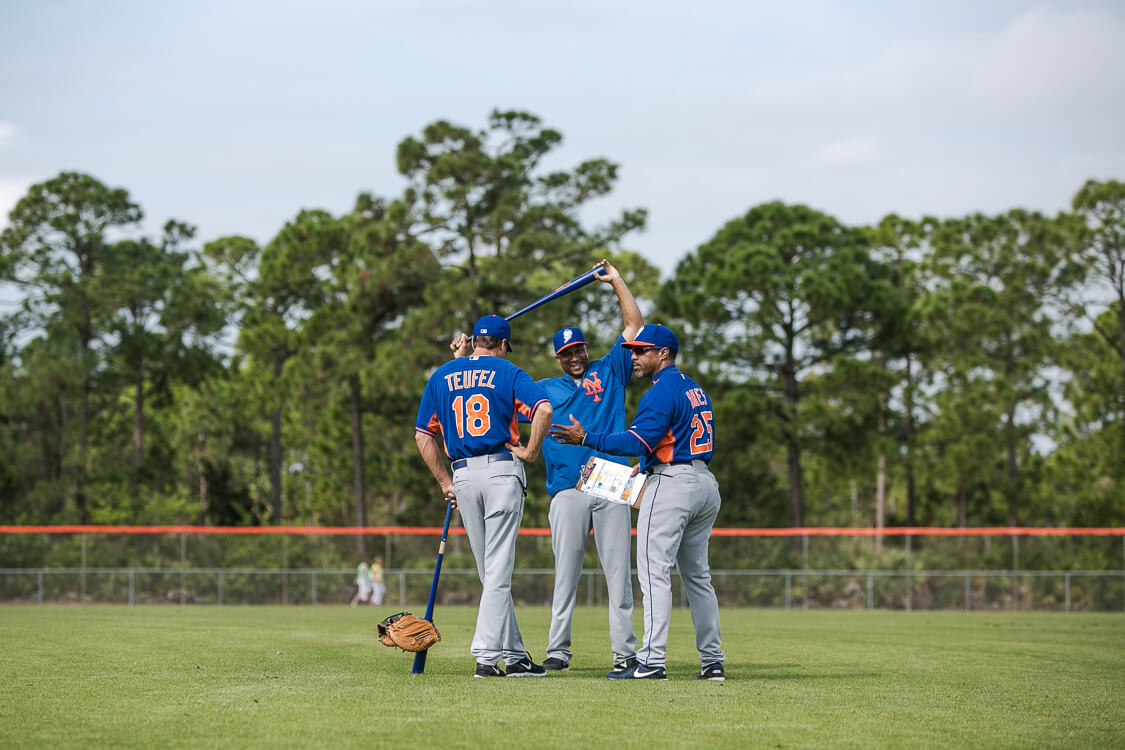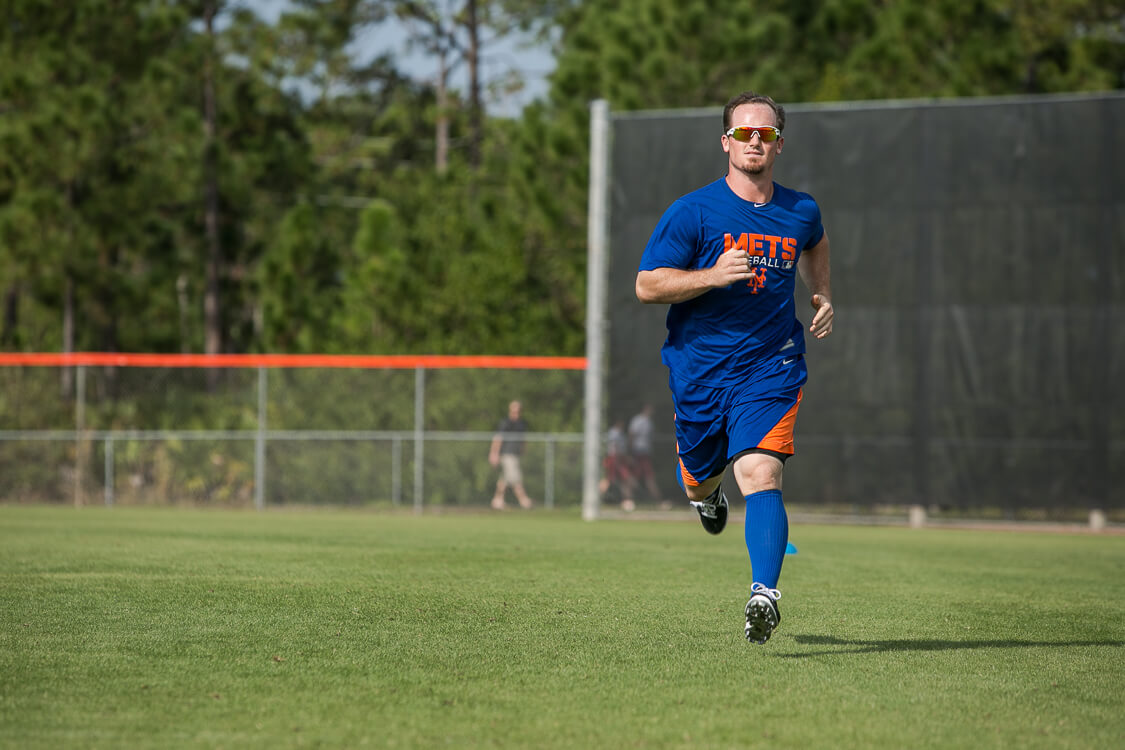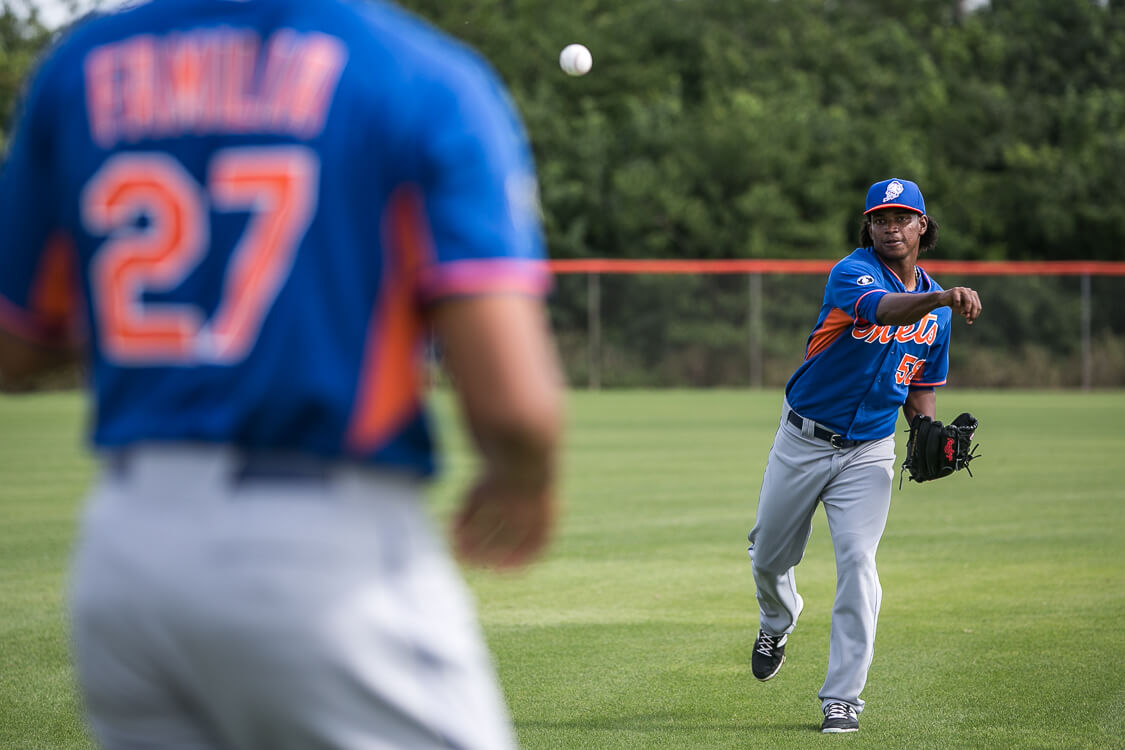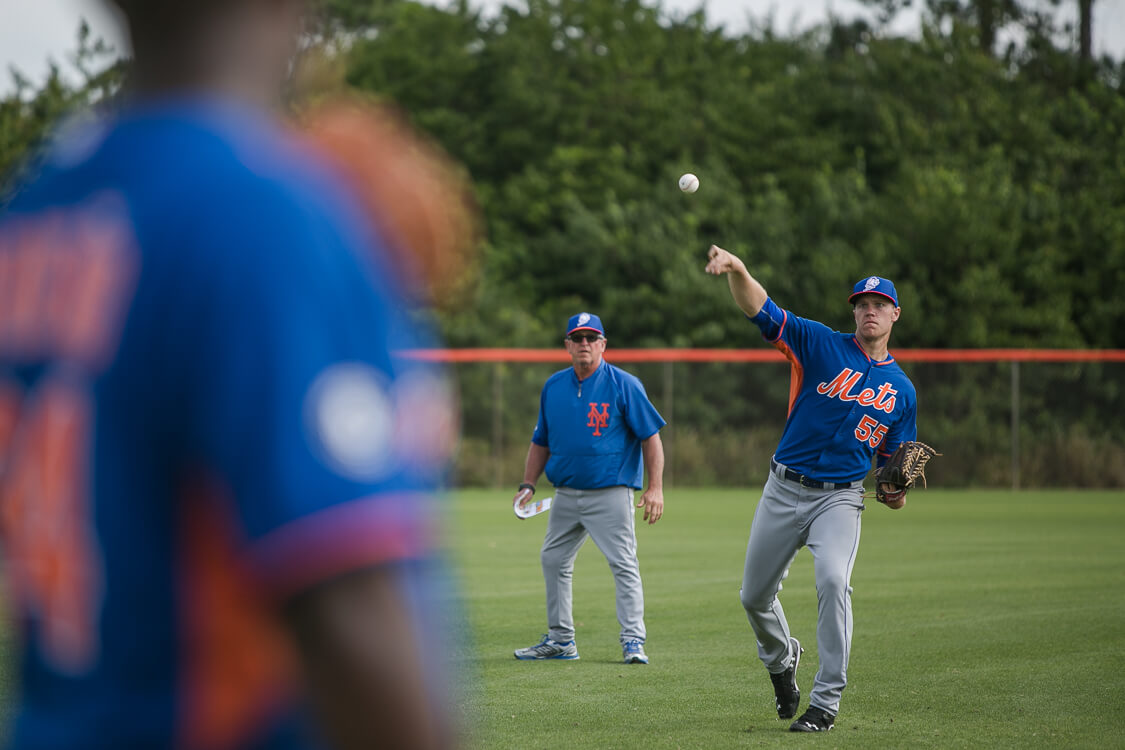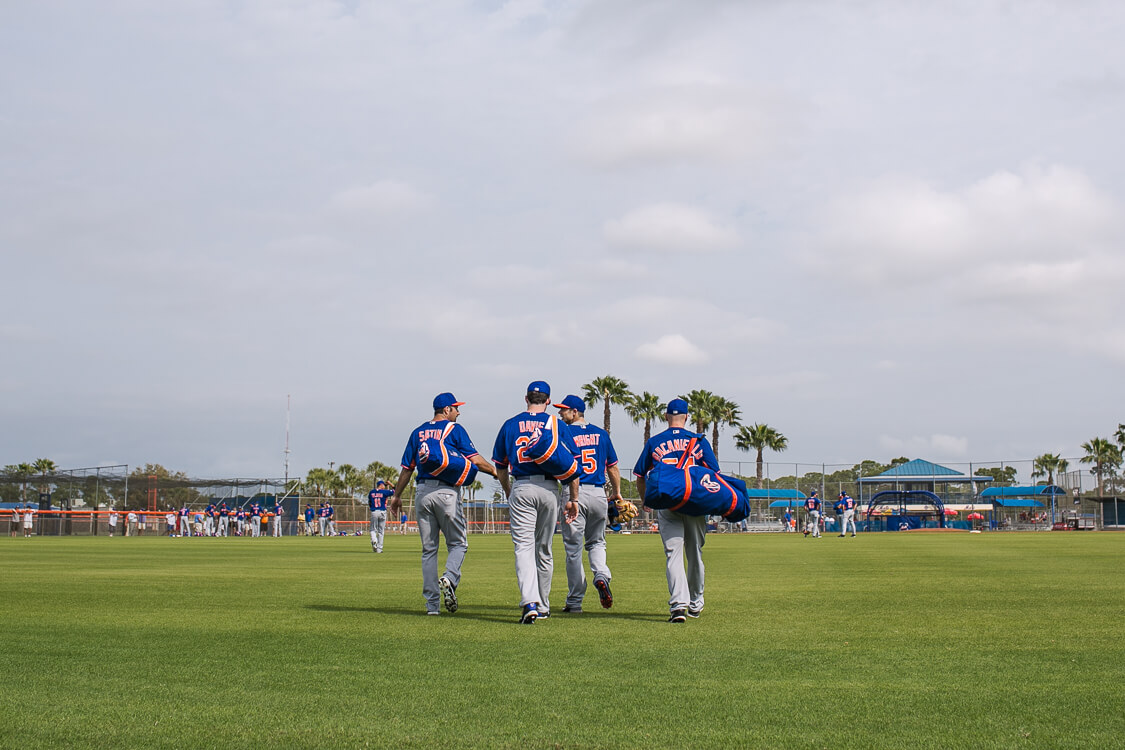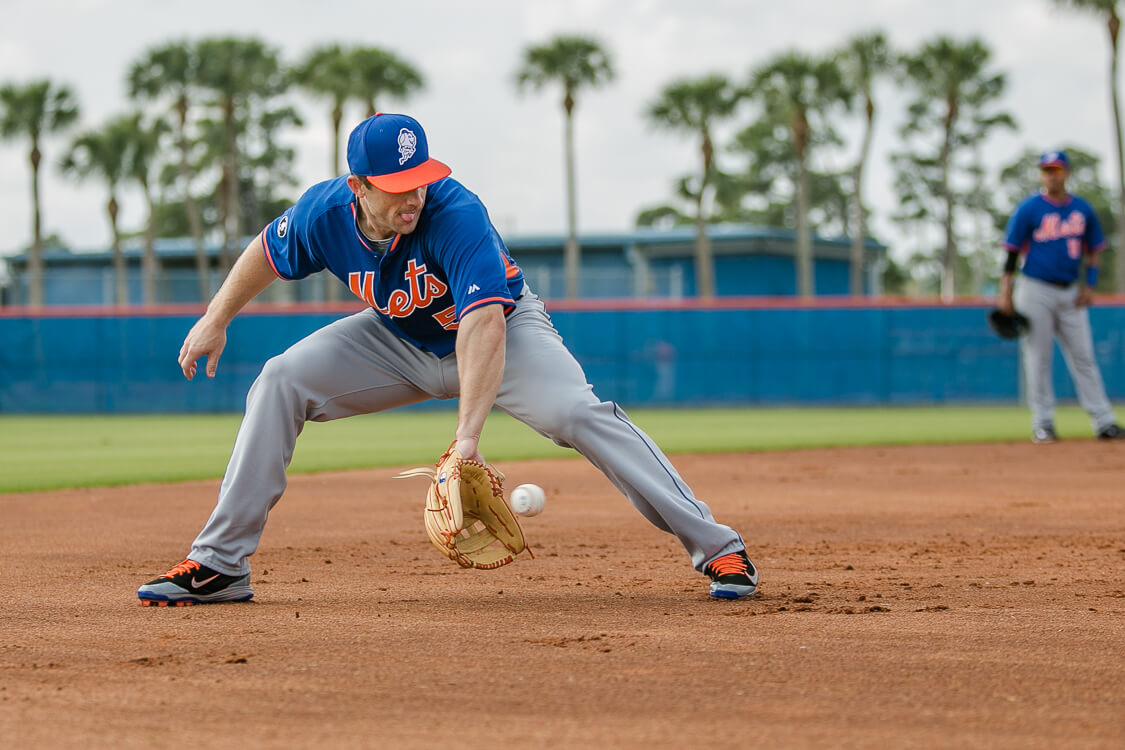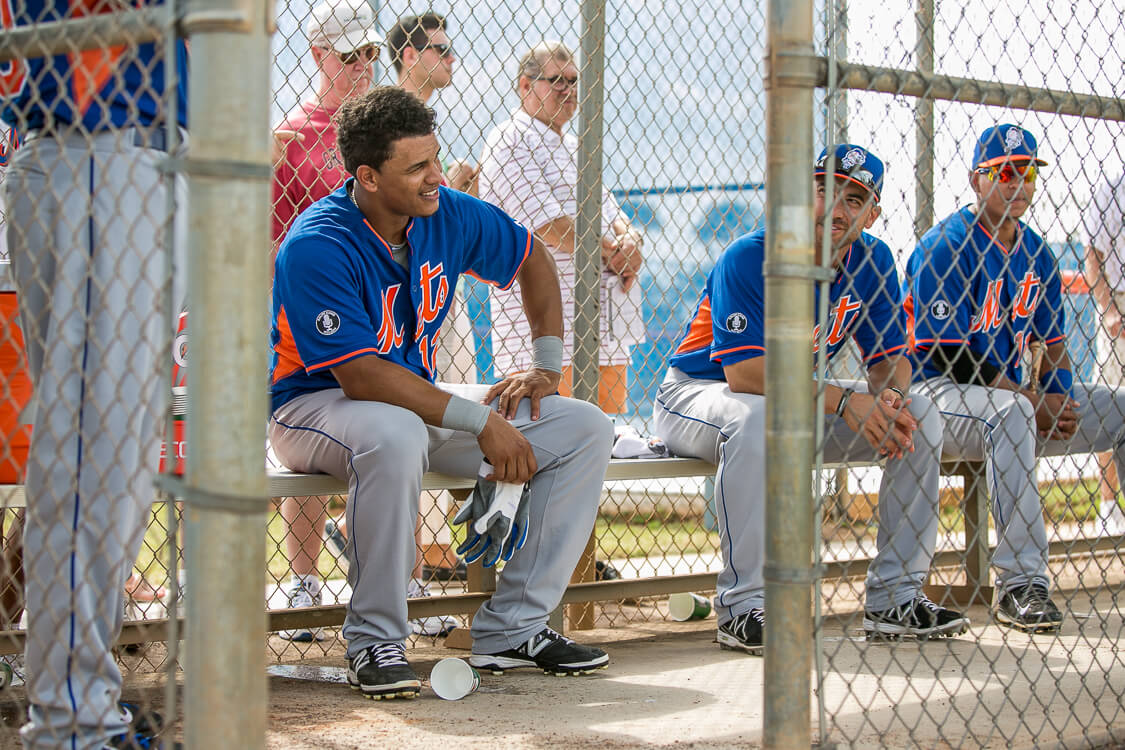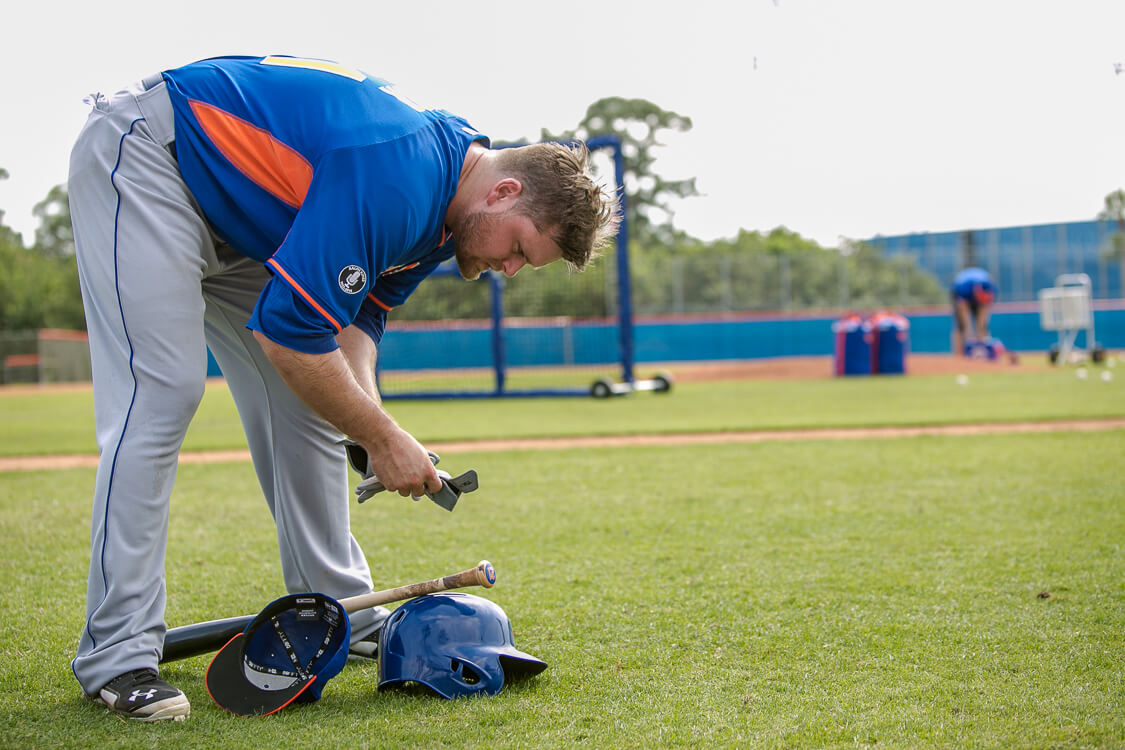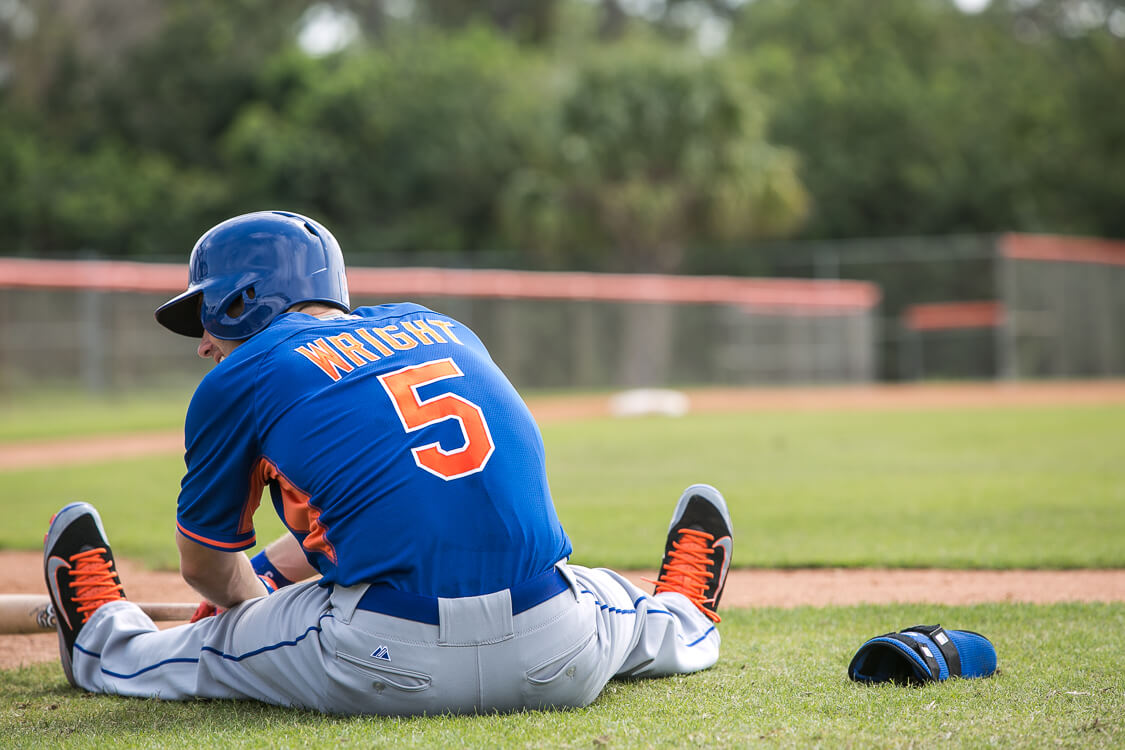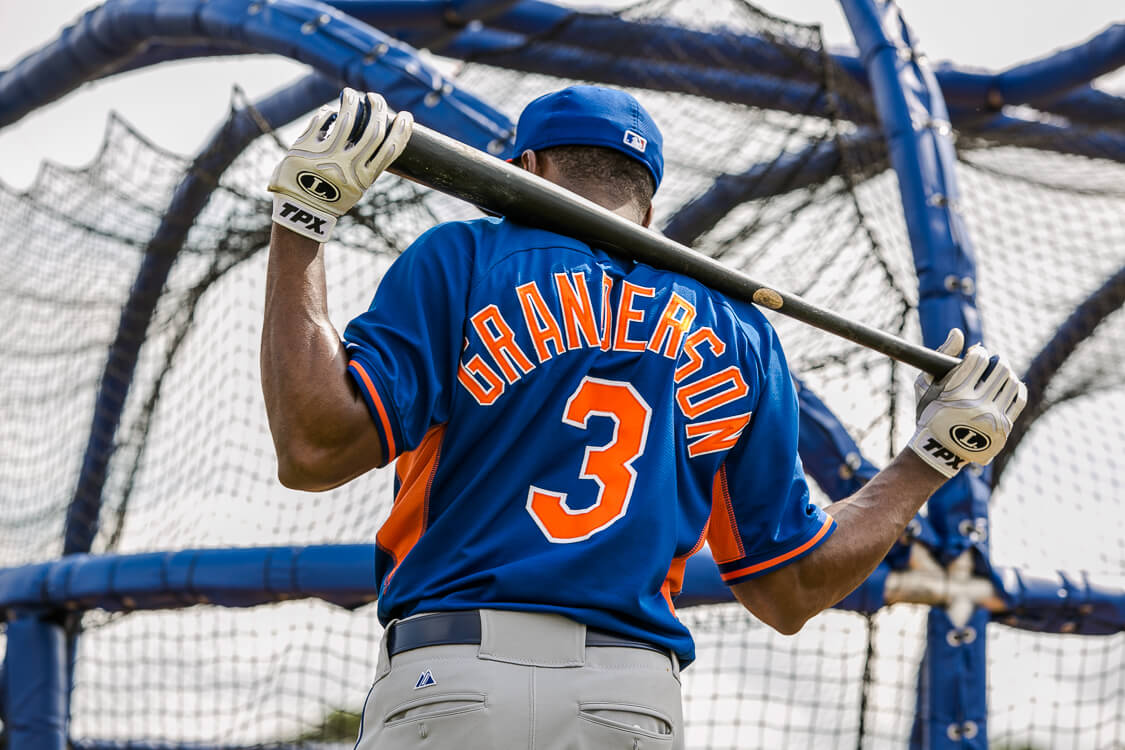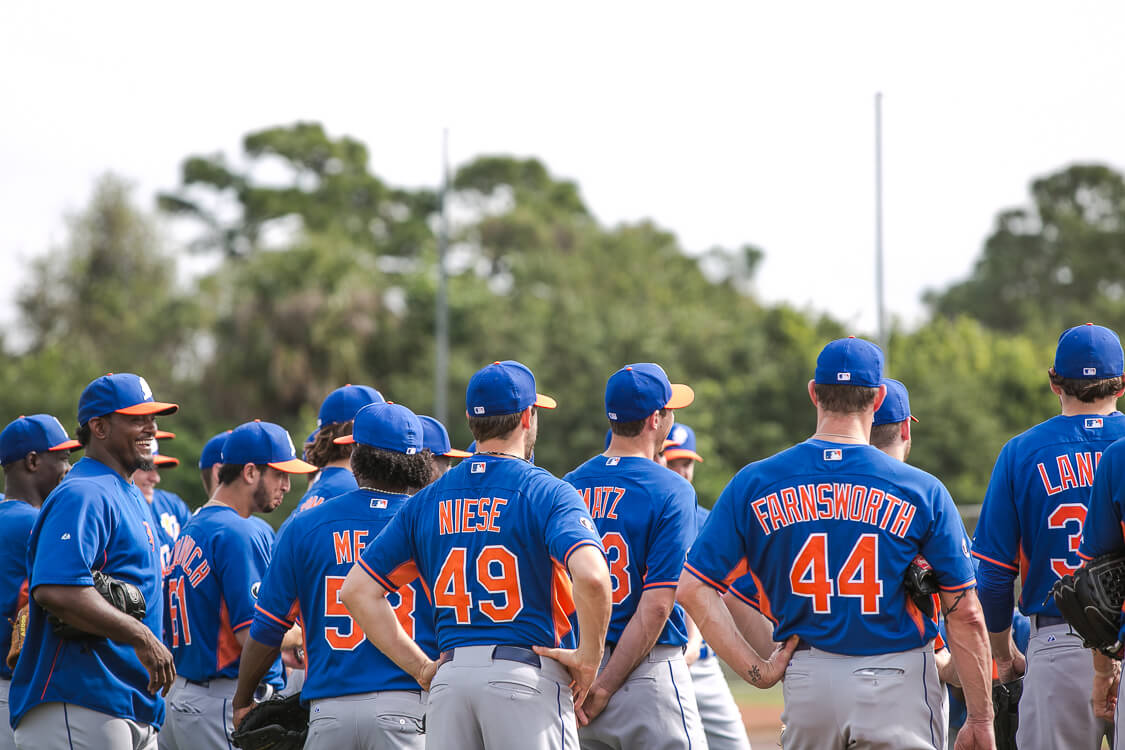 Then there was picture day. This was by far my favorite part of my Spring Training experience. Seeing the players off the field, interacting, cracking jokes, and having a great time. As mentioned before, I kicked back, floated around and picked up player candids. These are some of my favorite photos from the week.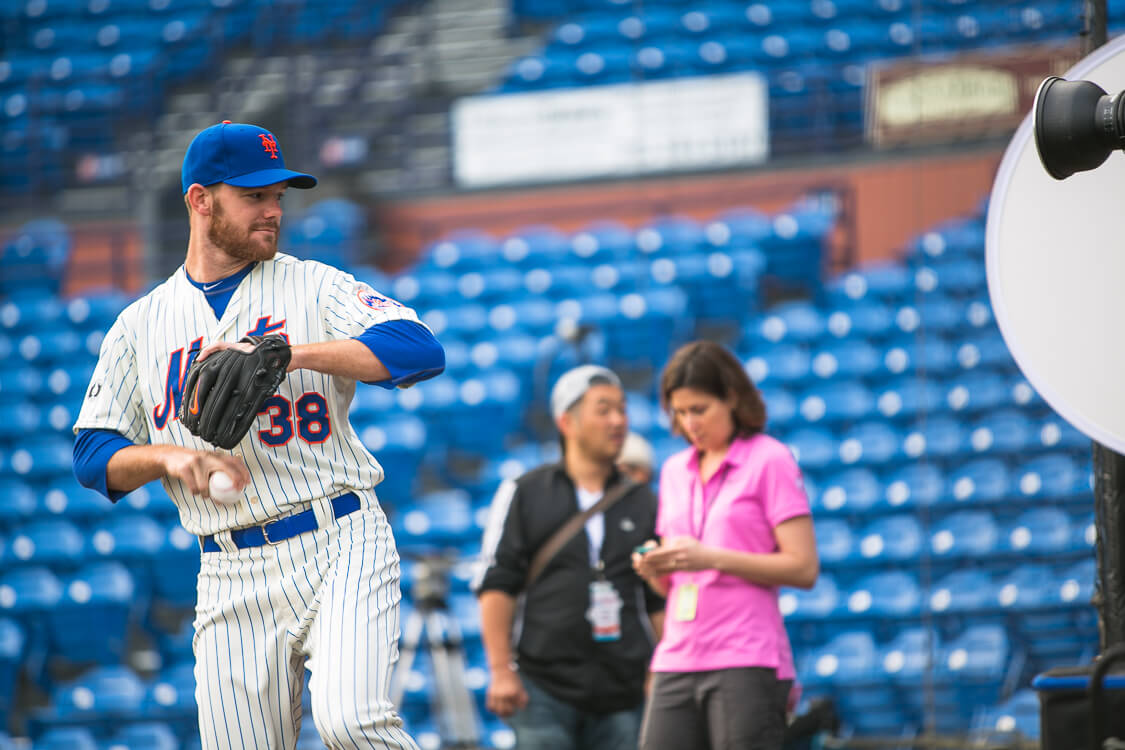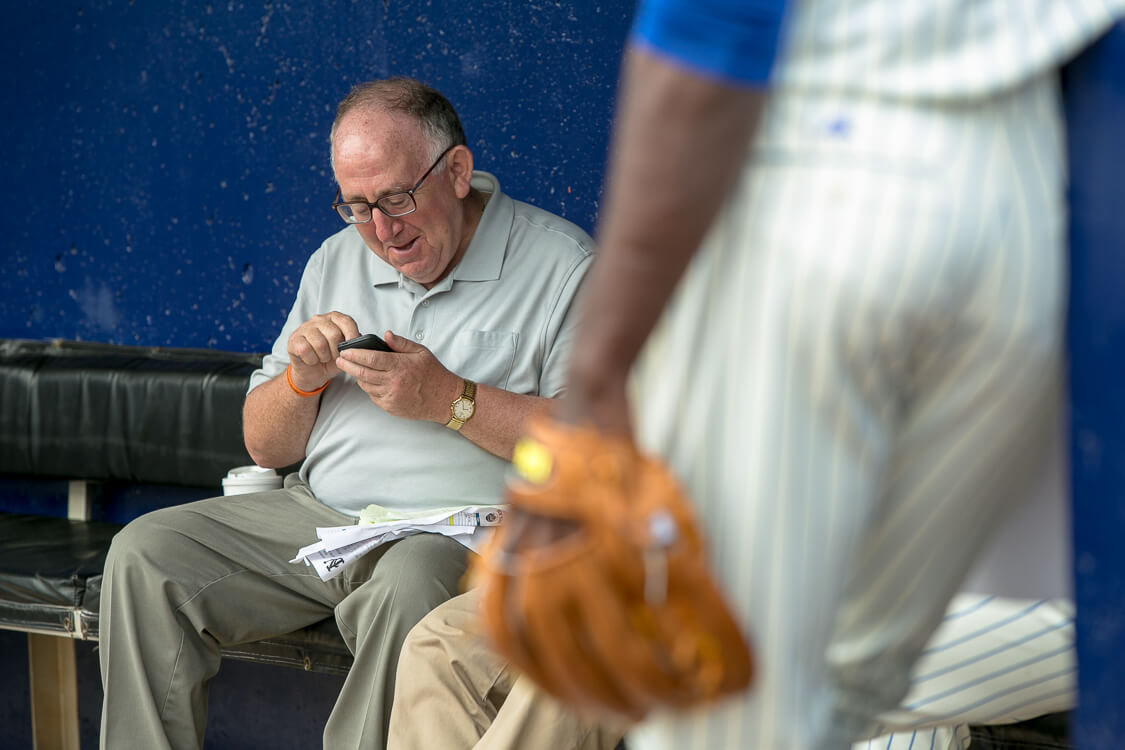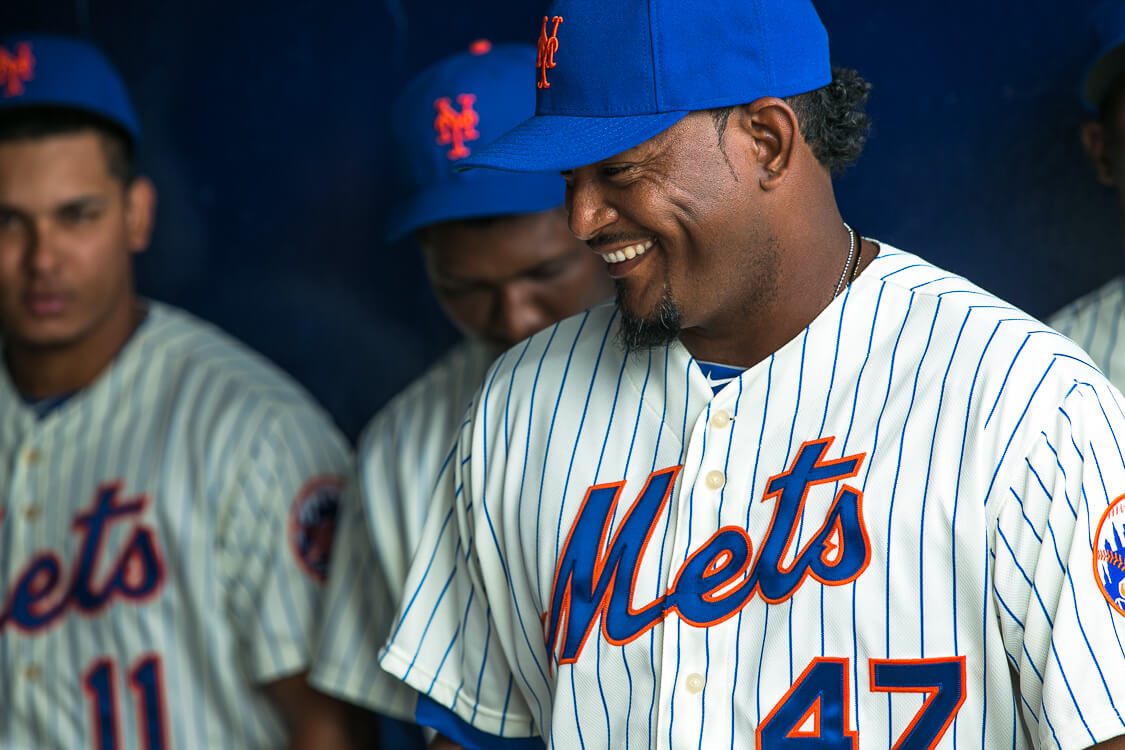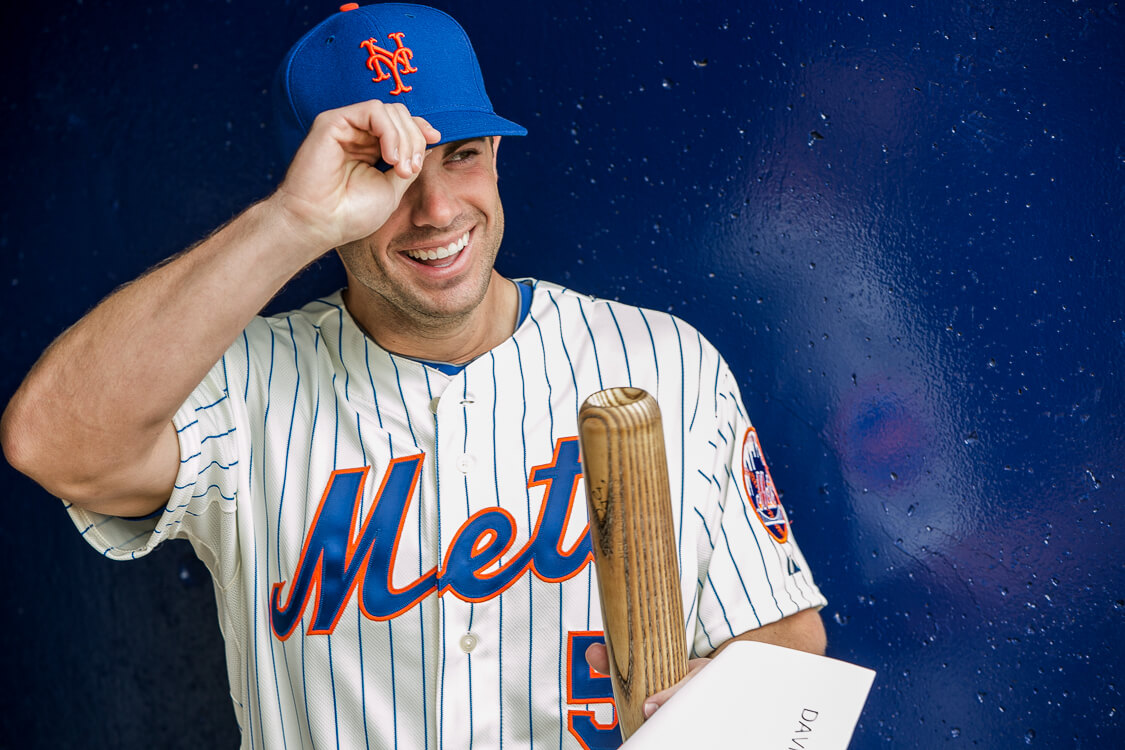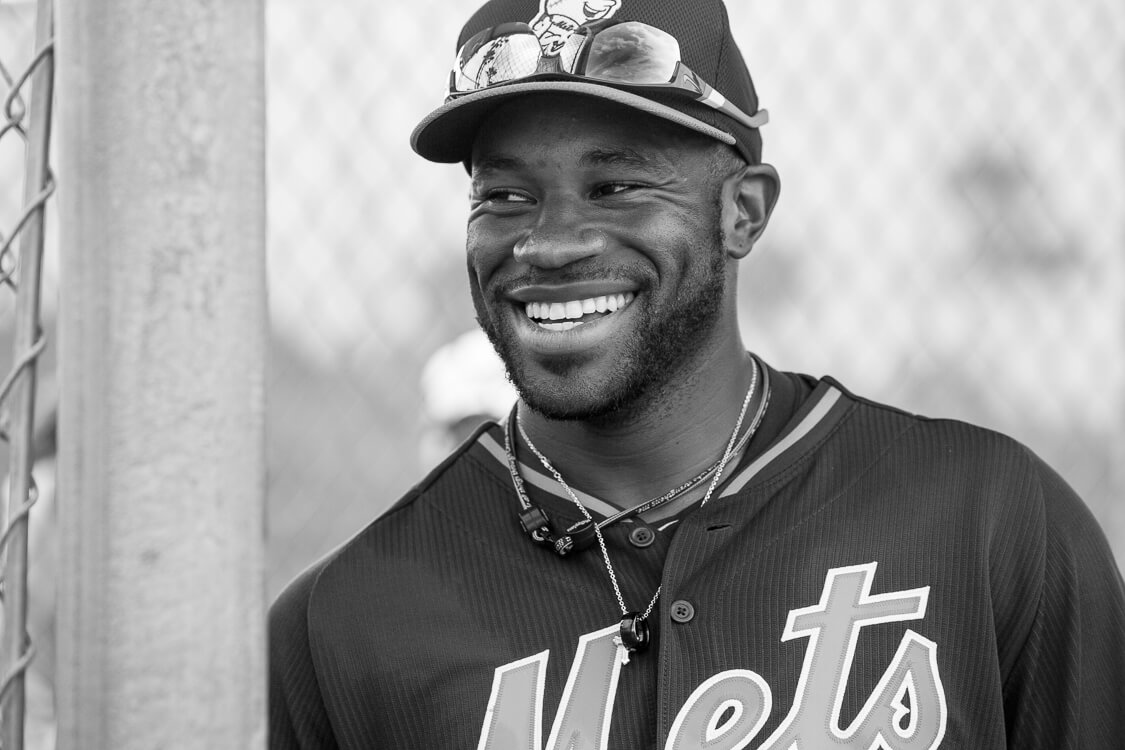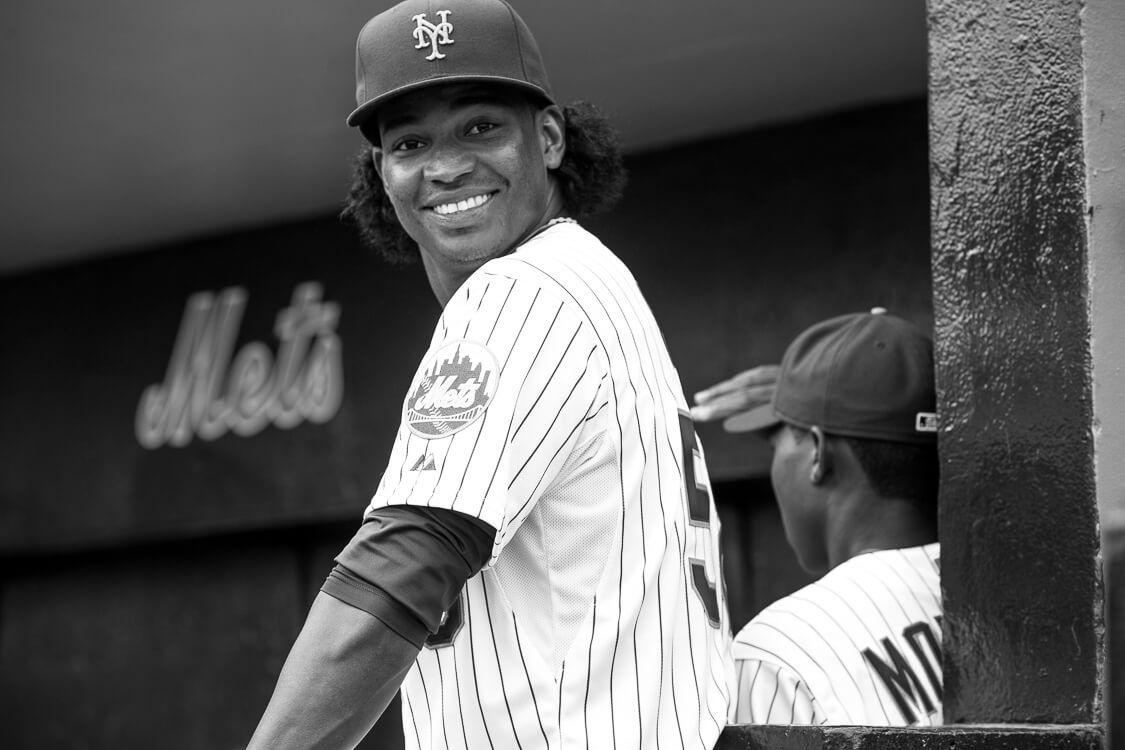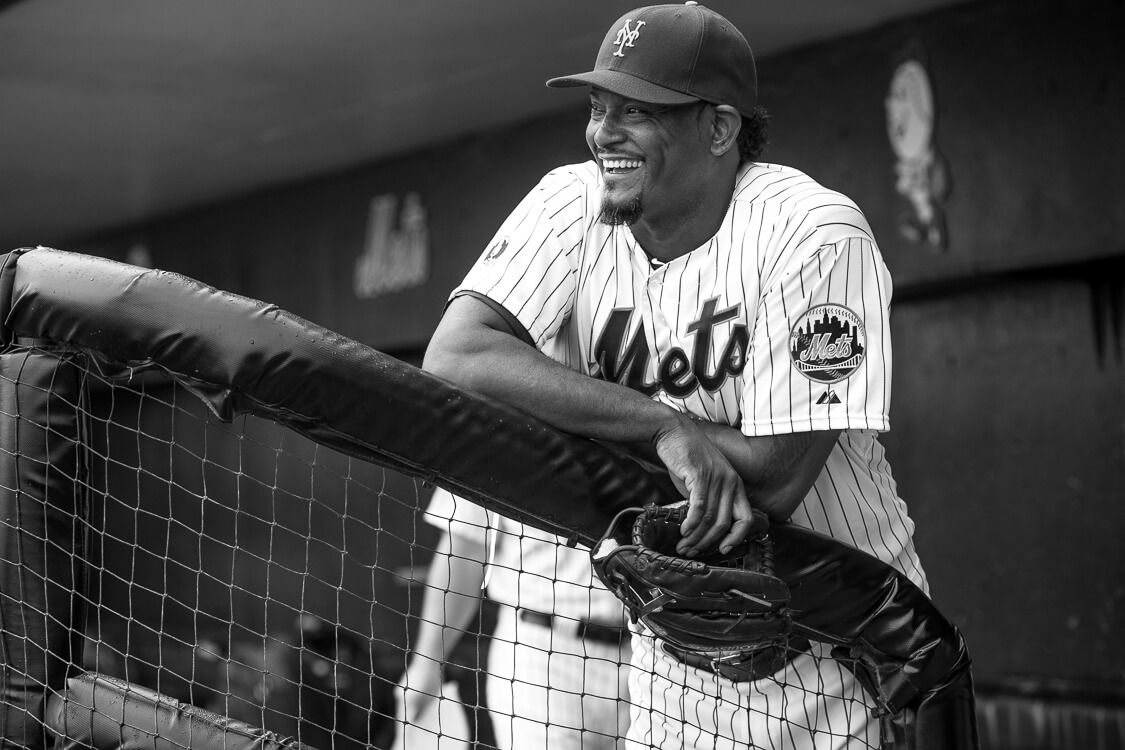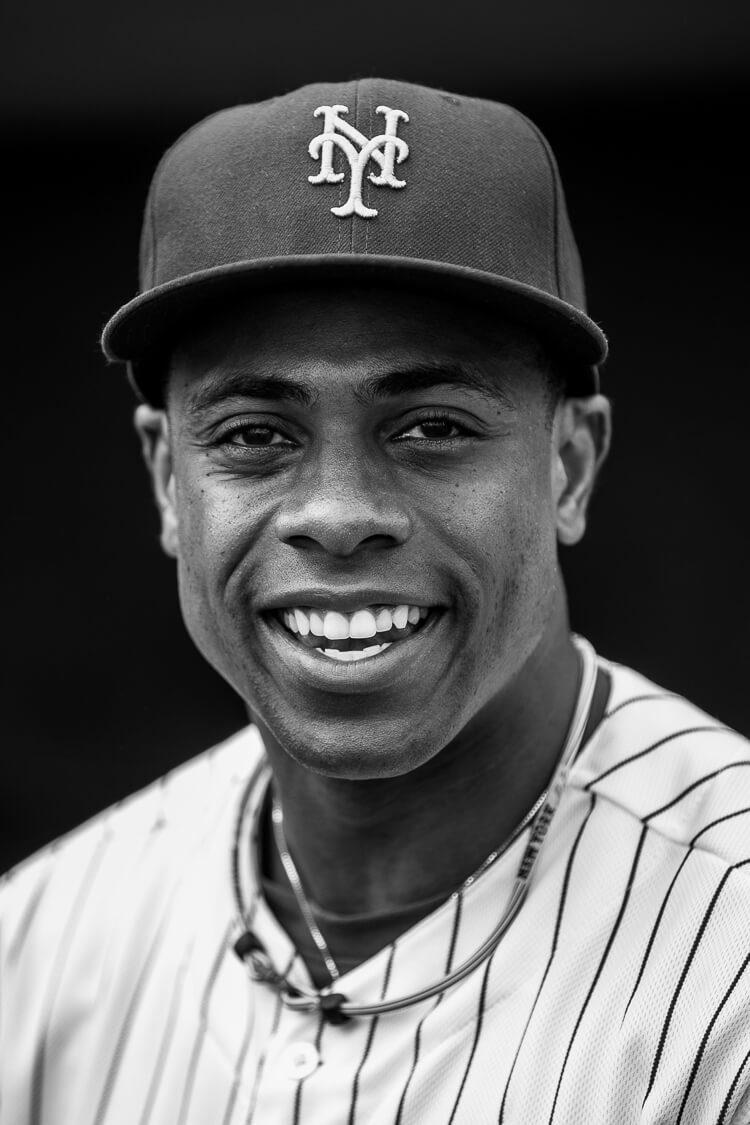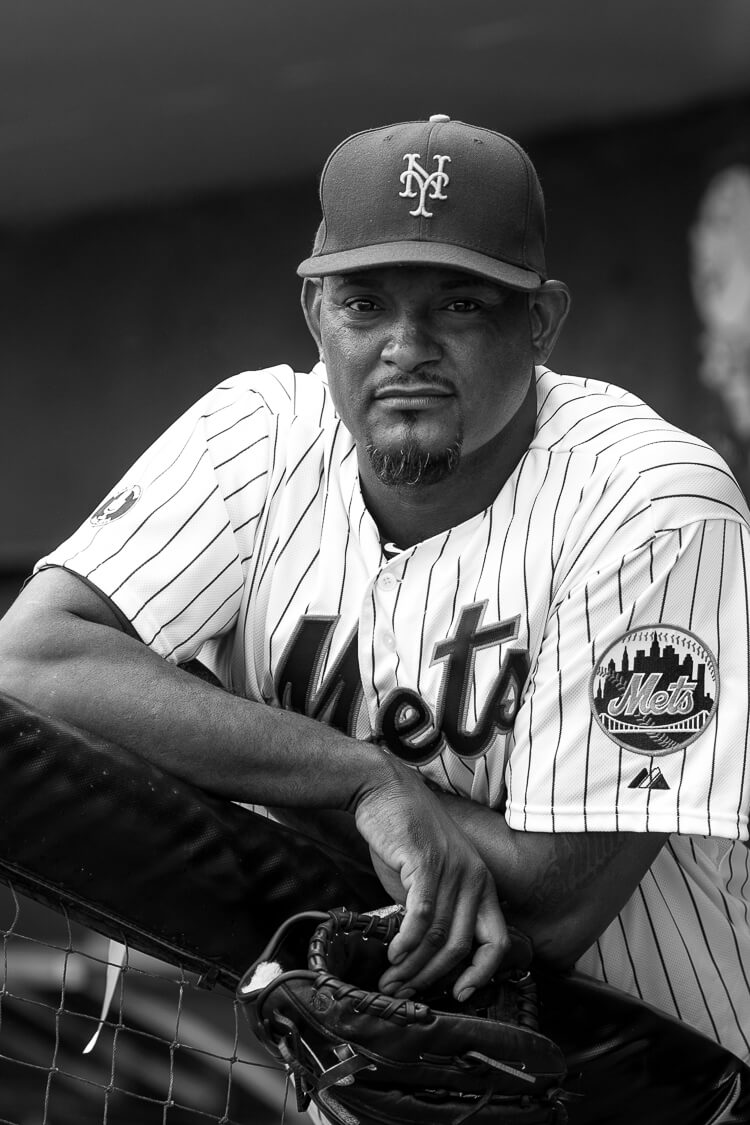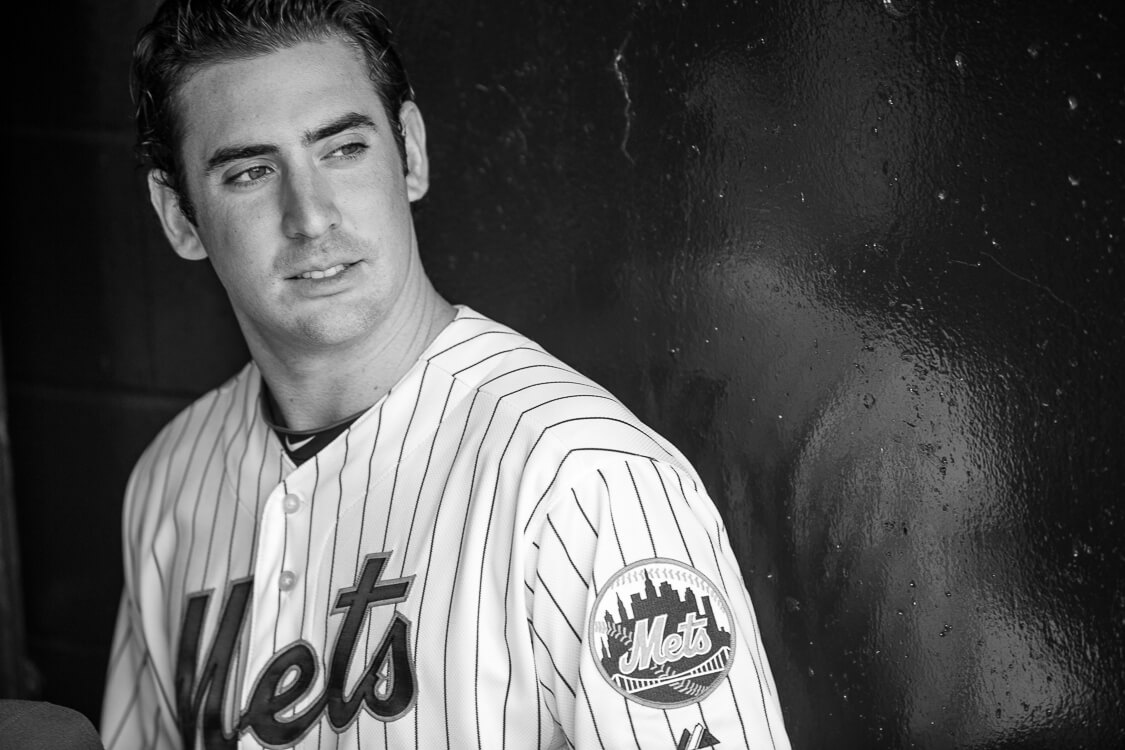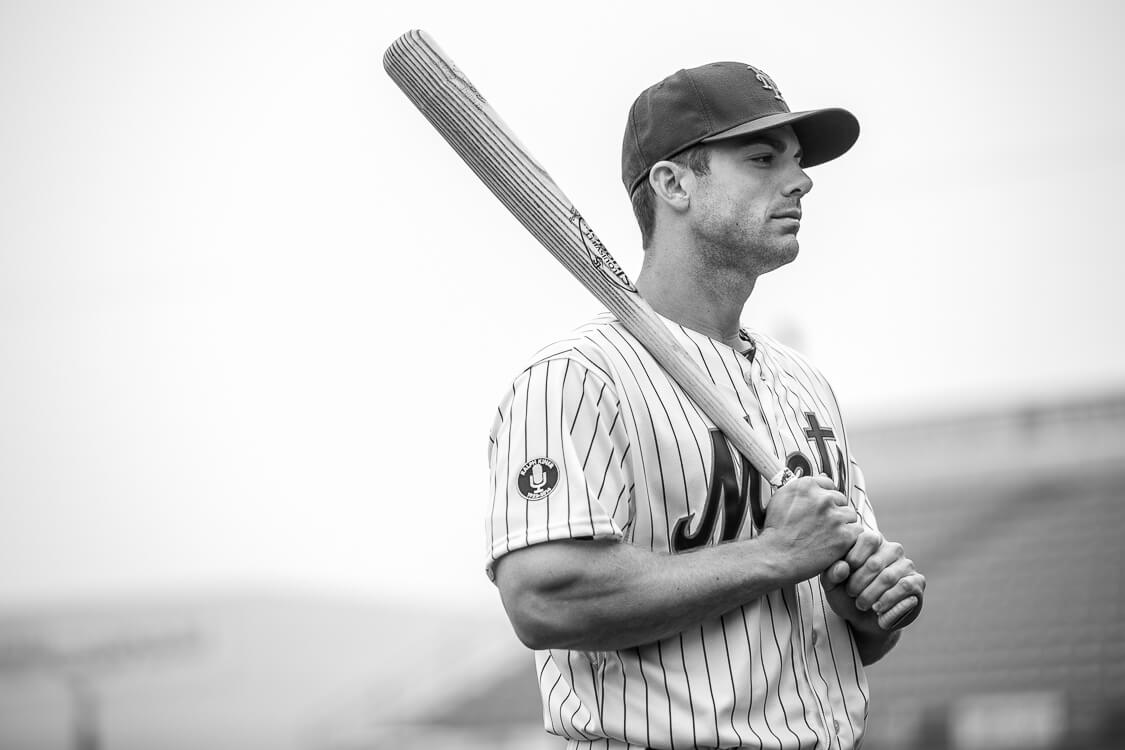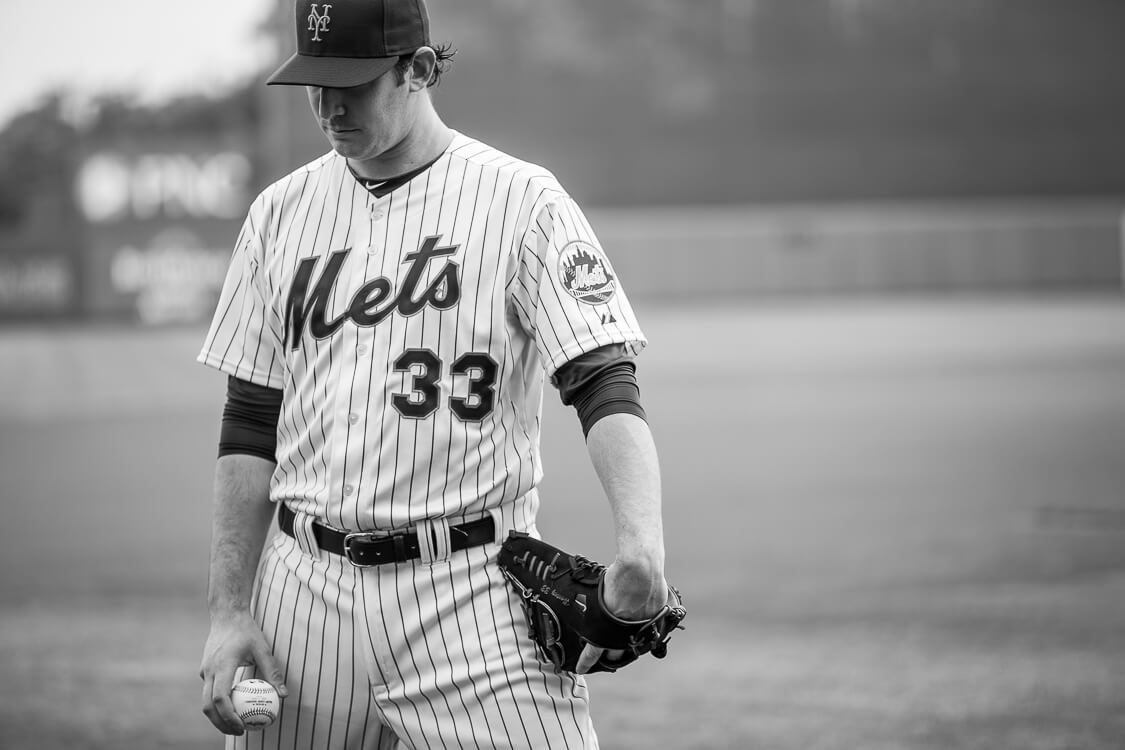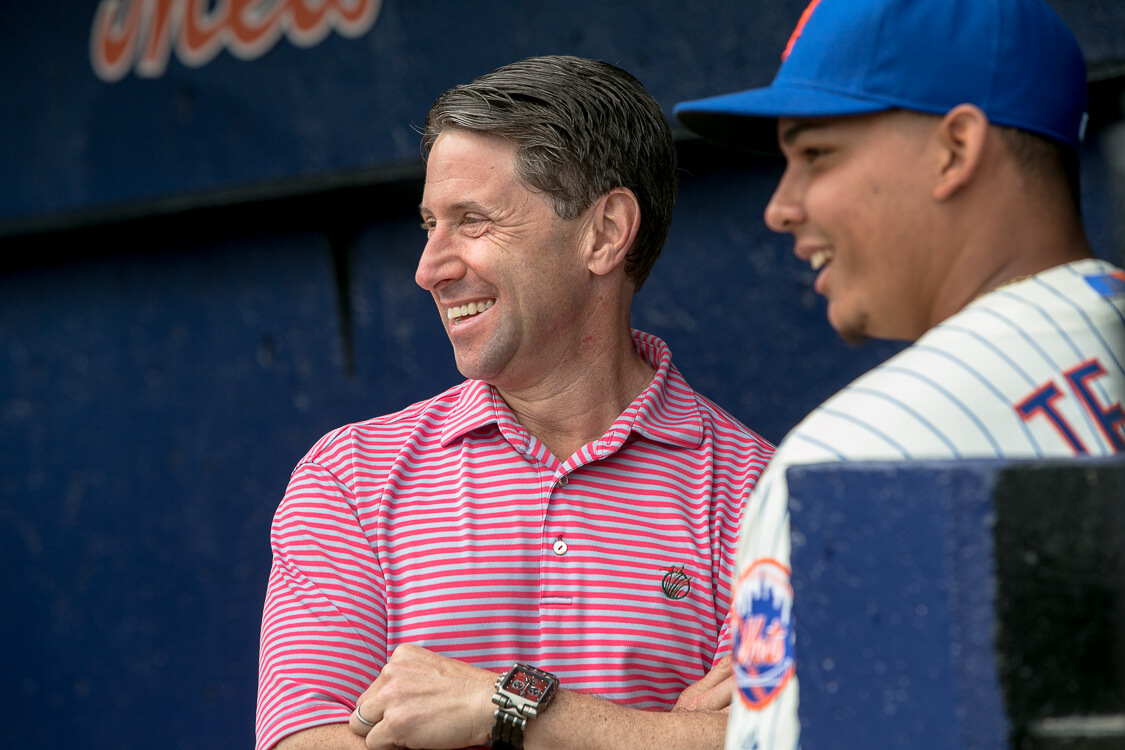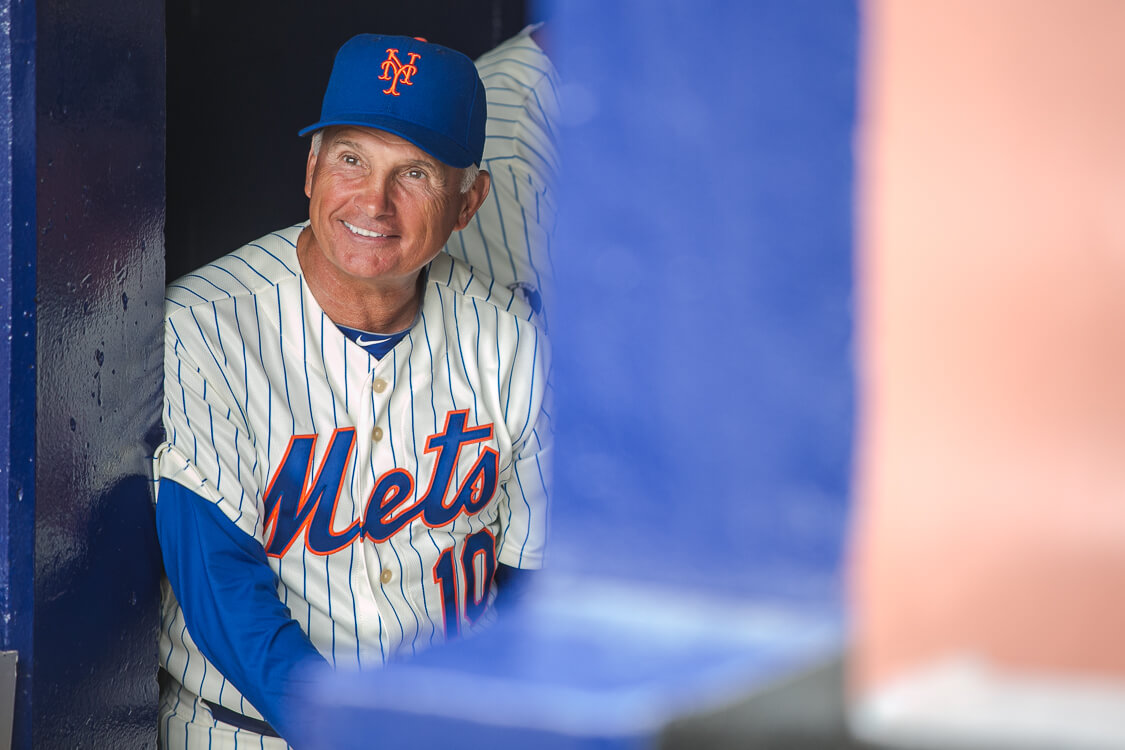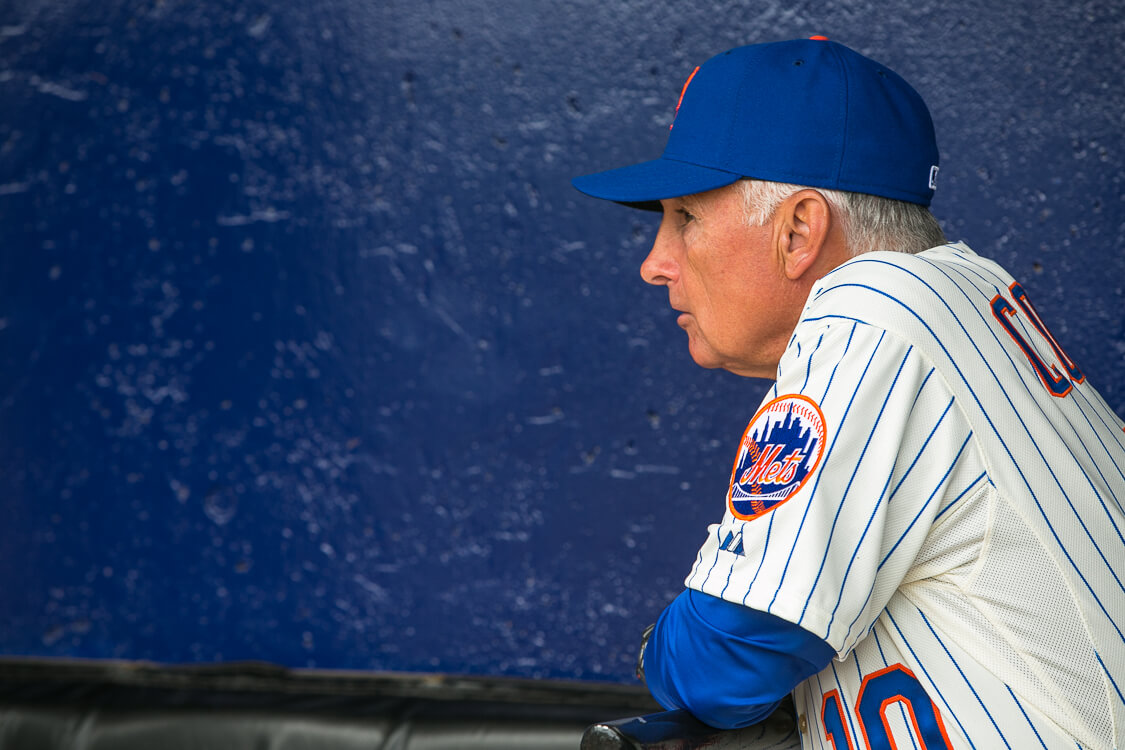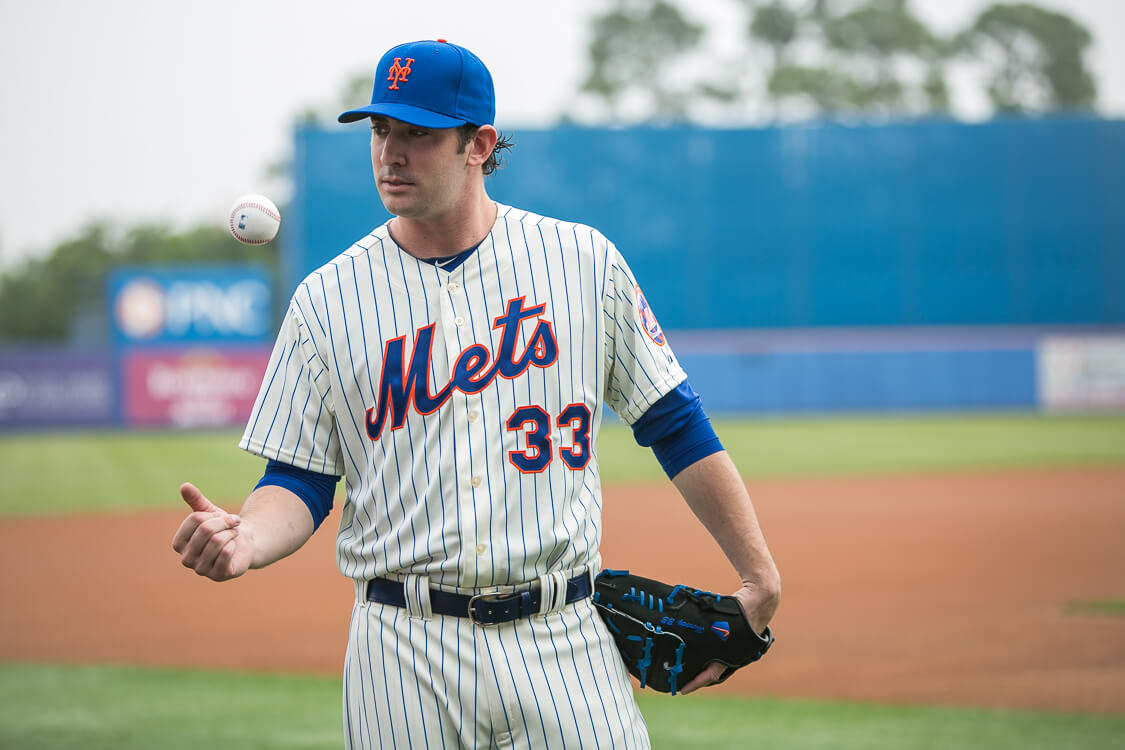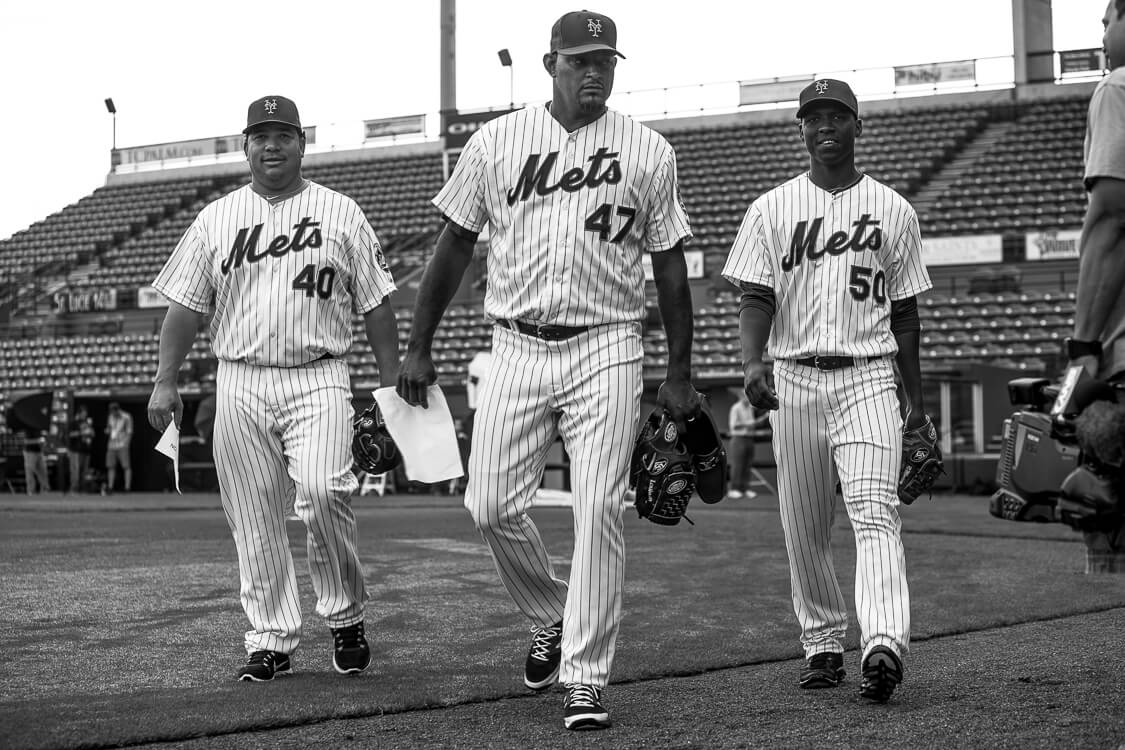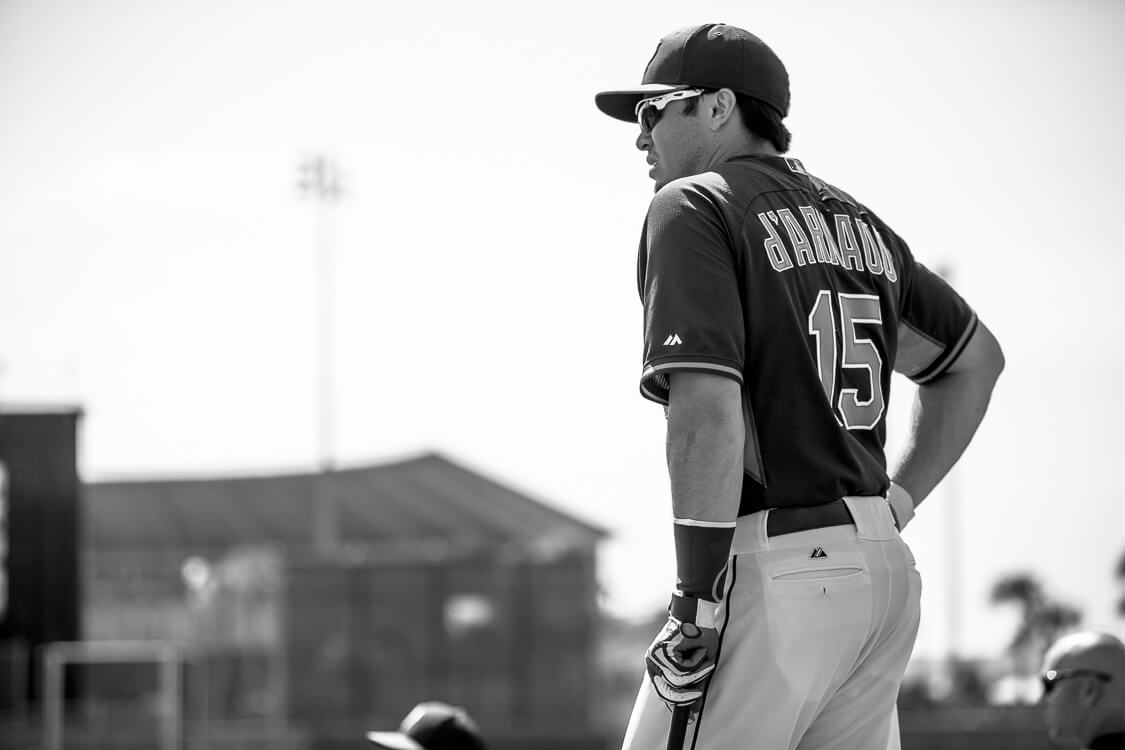 Once picture day was completed, the players had the rest of the day off and practice resumed the following day, along with an "intrasquad" game. For those not familiar, an "intrasquad" game is when the team plays against each other. There are two teams of METS players and play a full game against one another for practice. These types of games typically take place prior to actual Spring Training games being played against other teams around the league.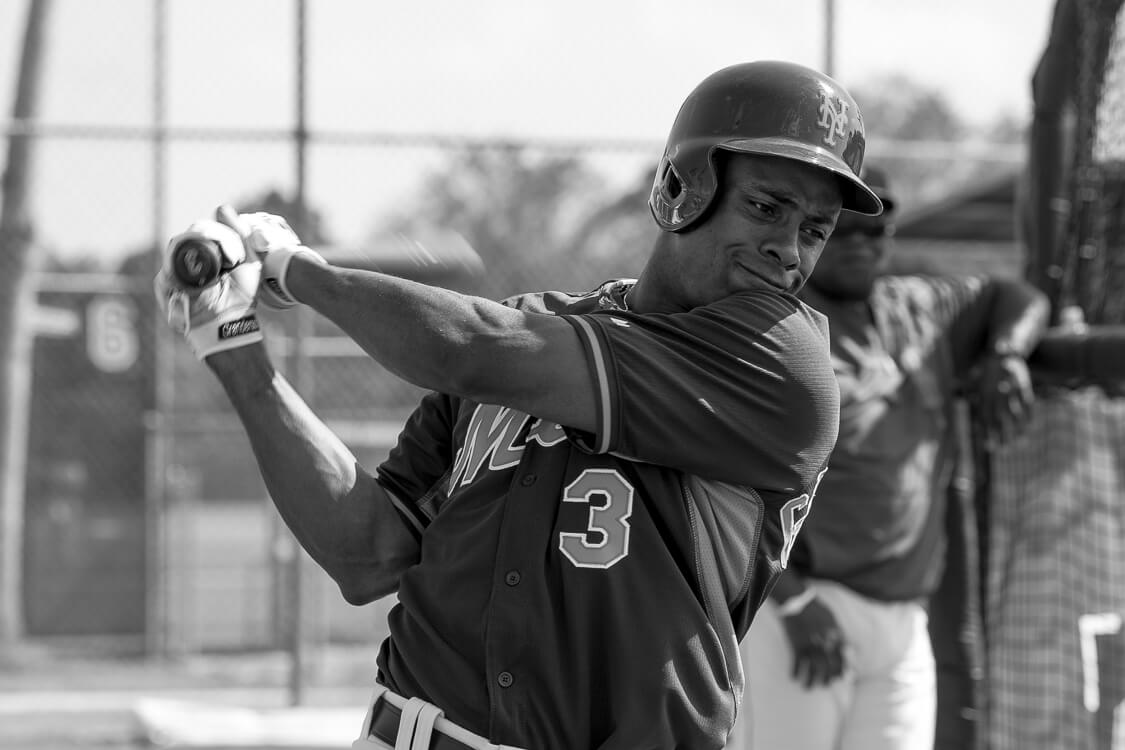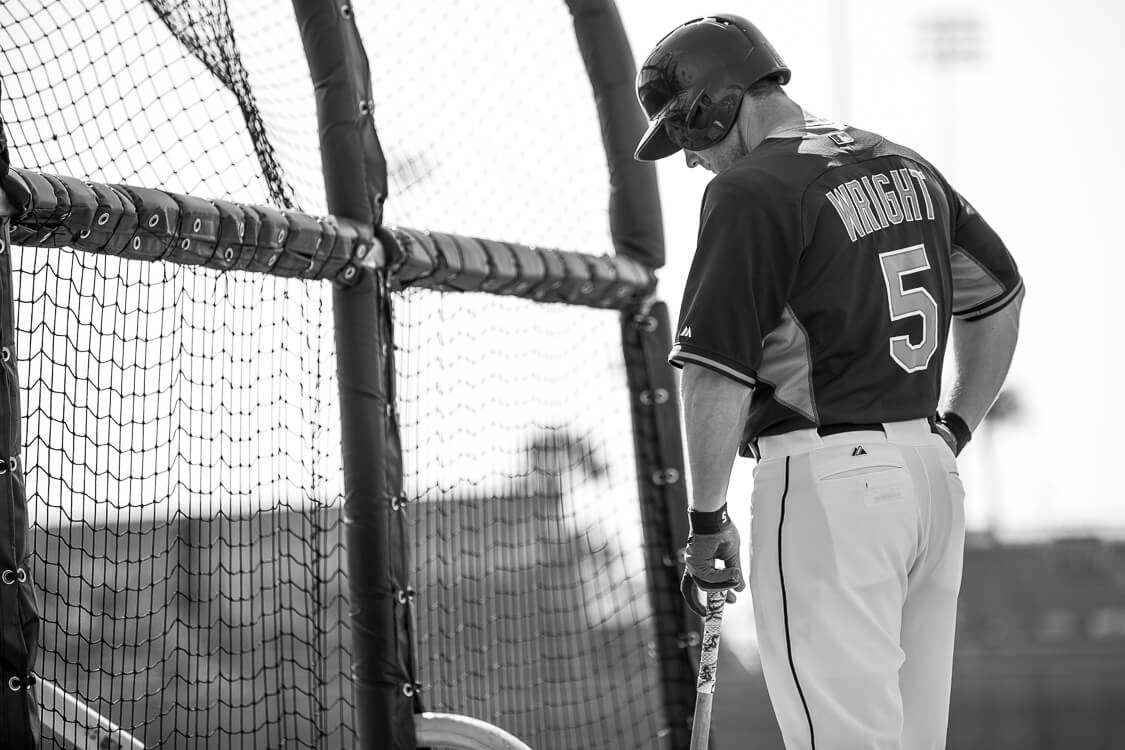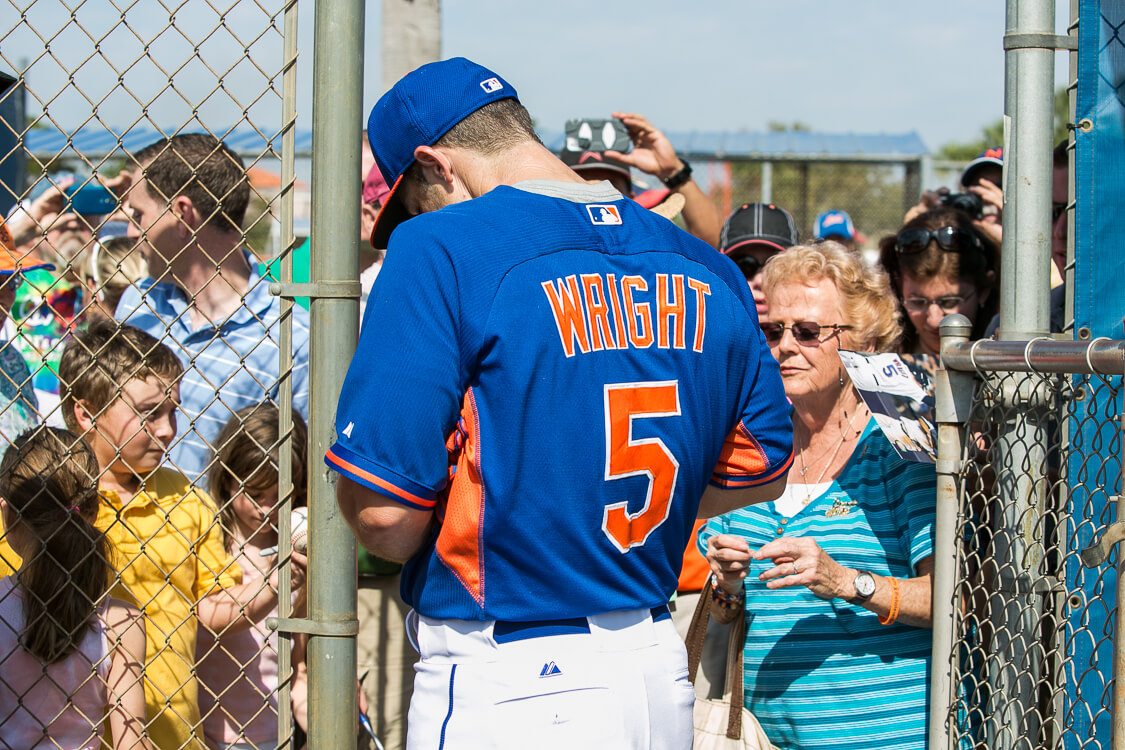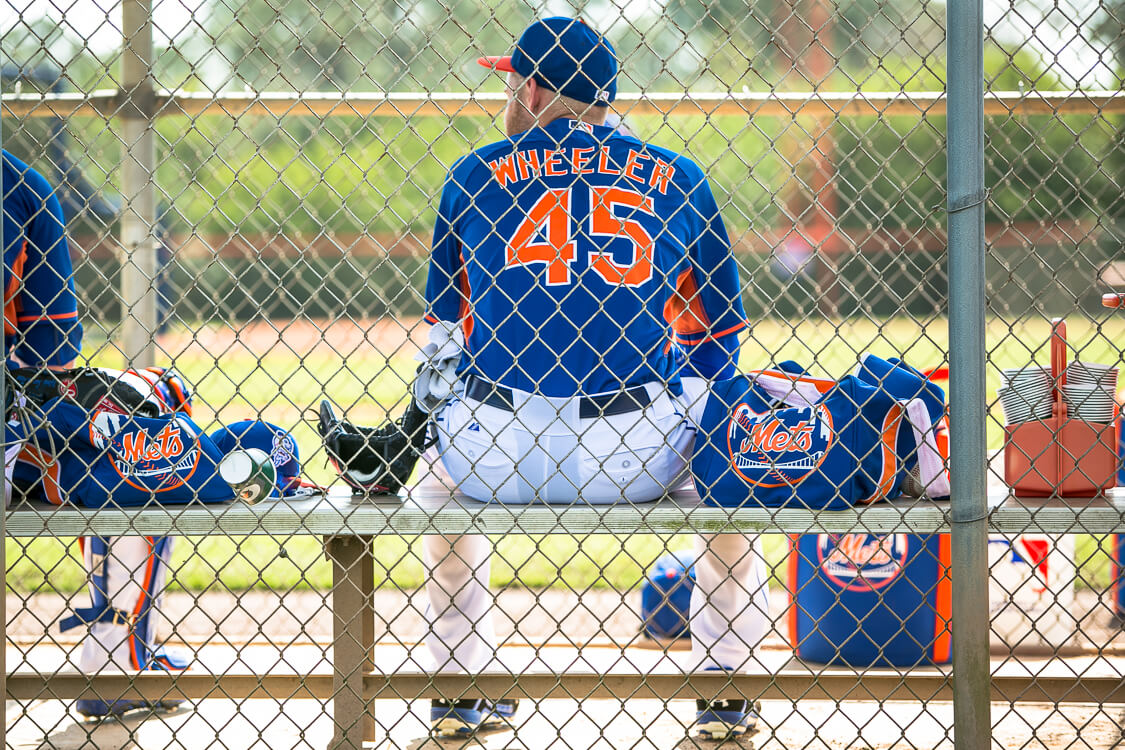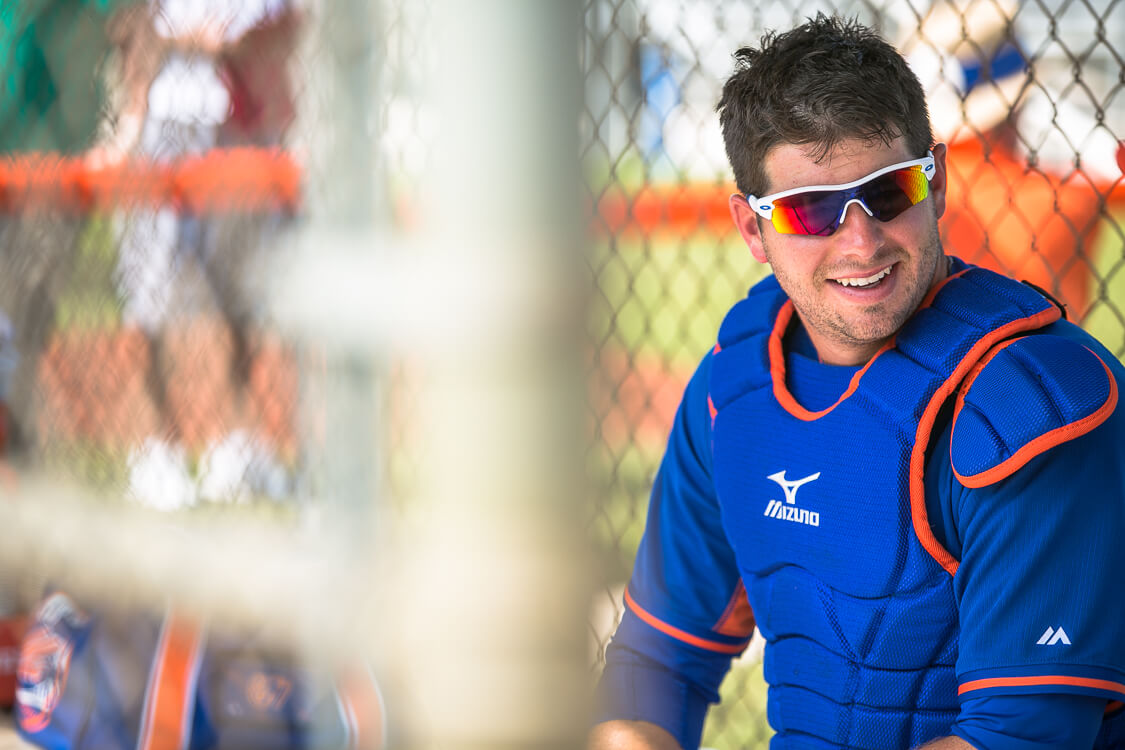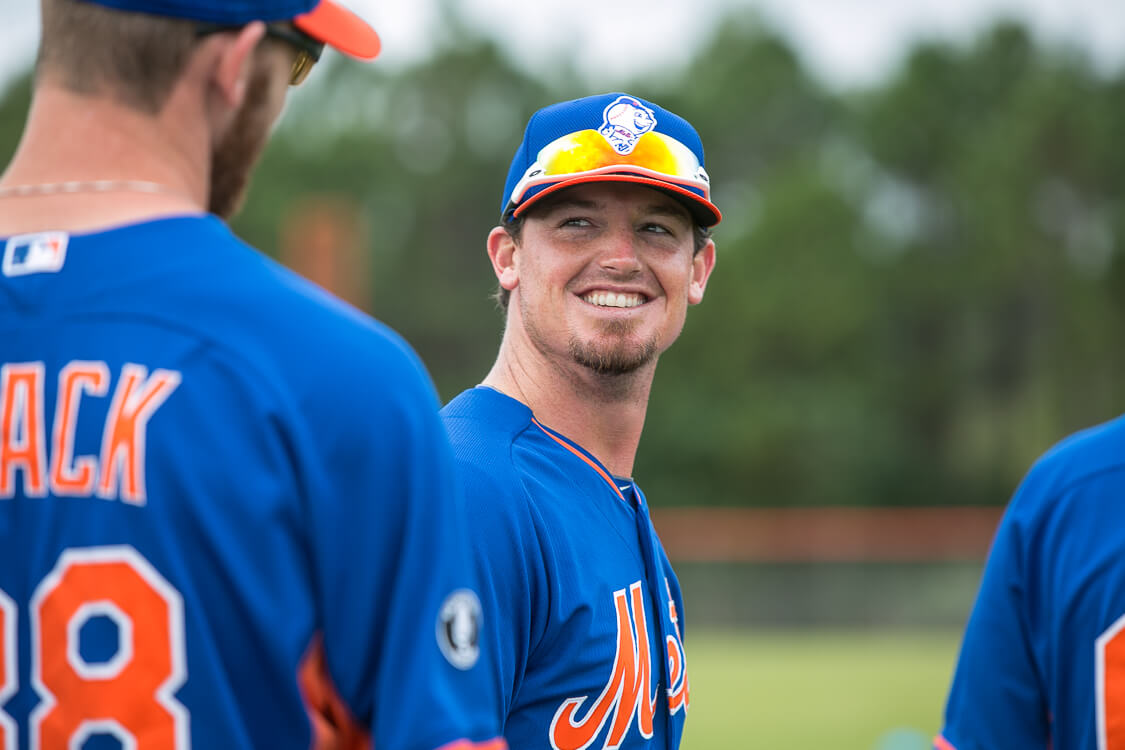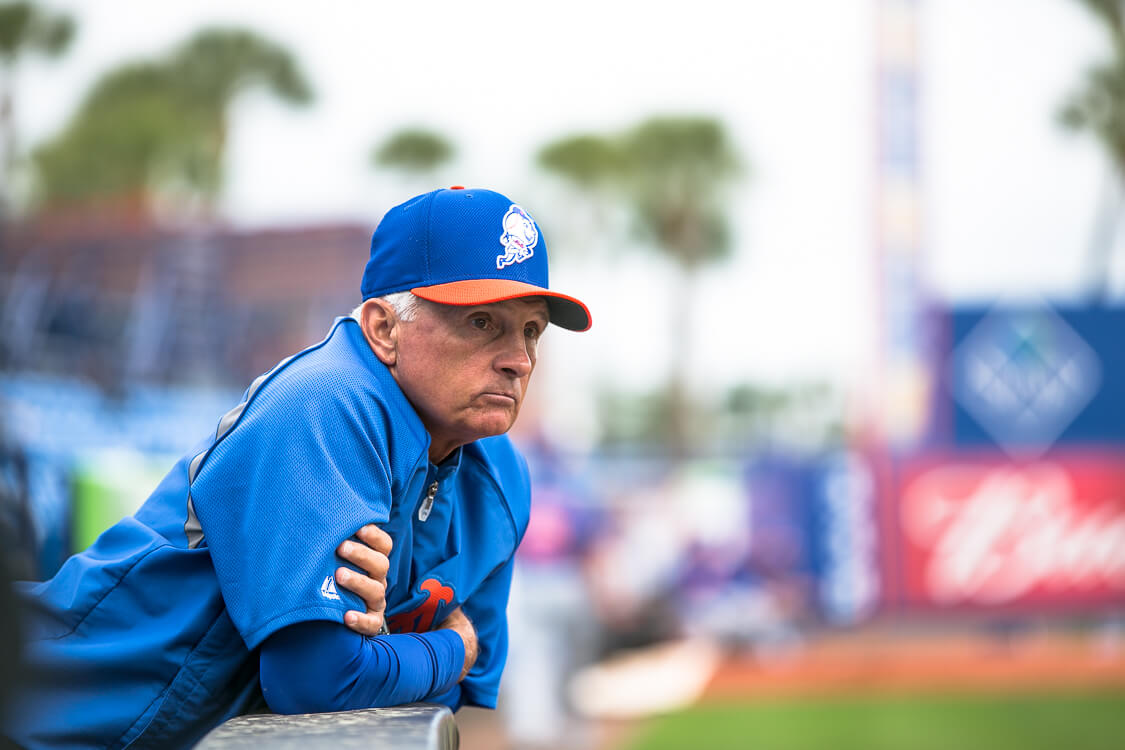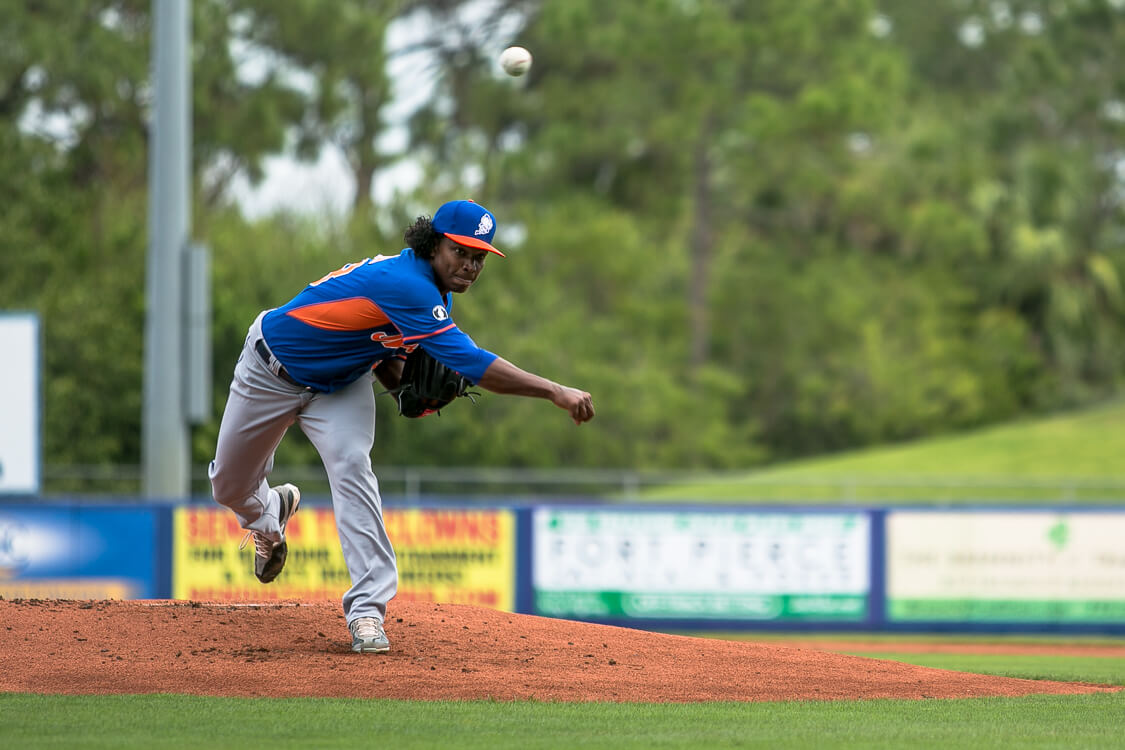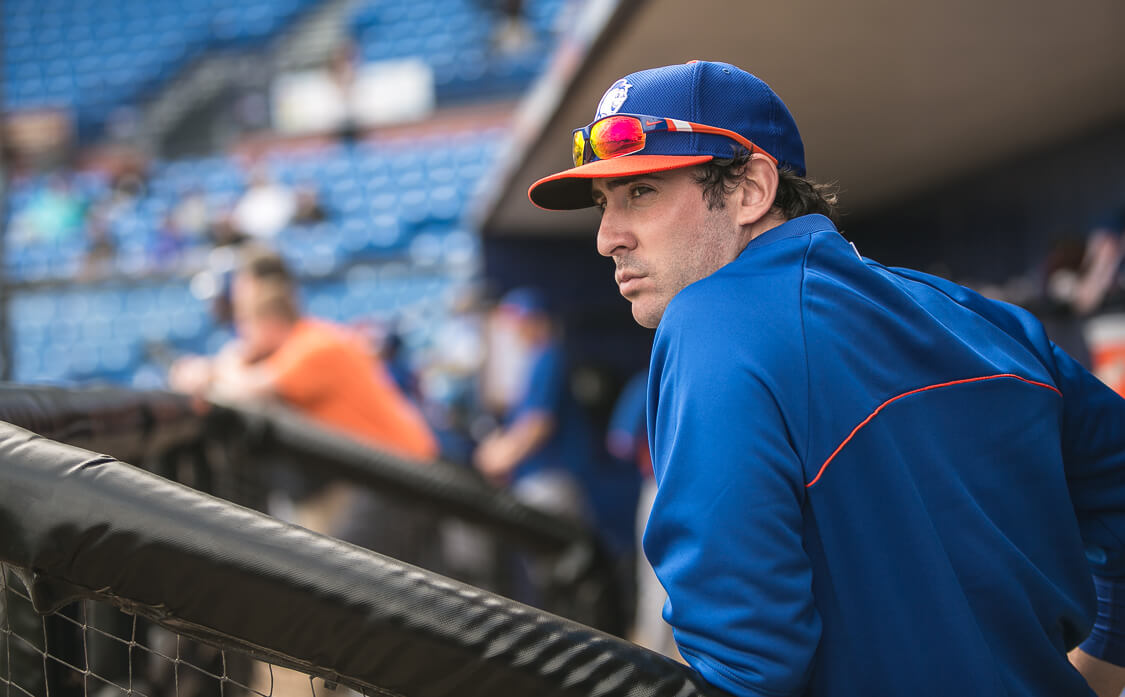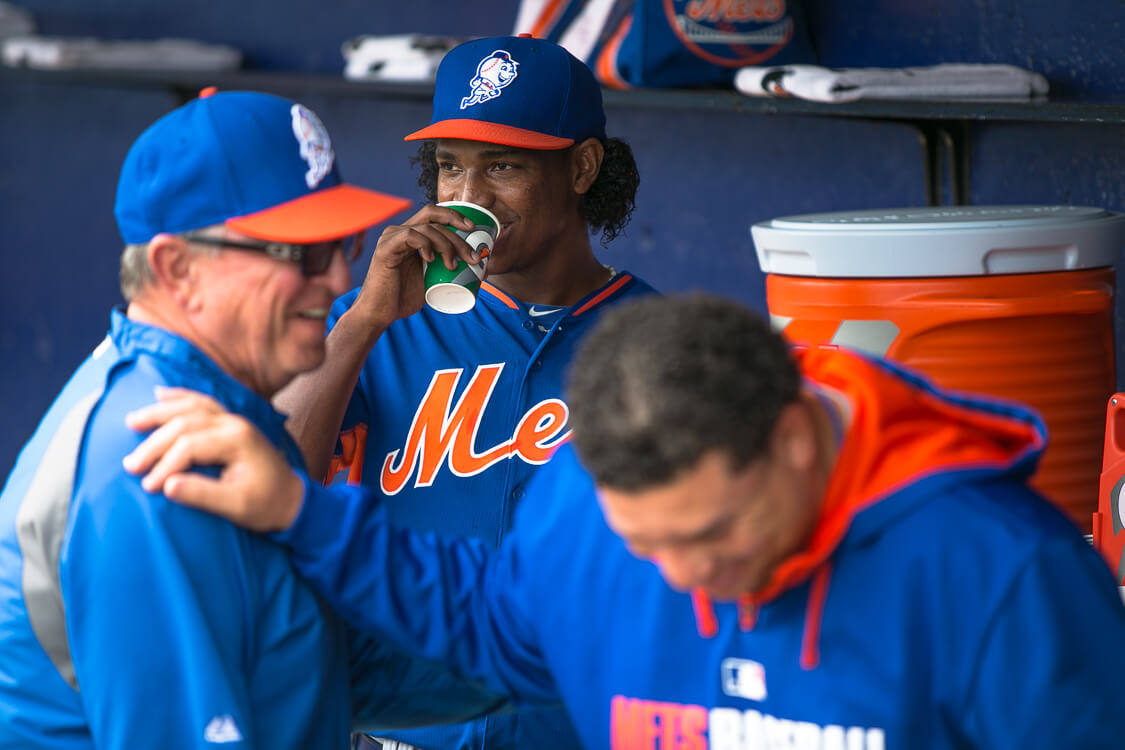 This photo was the final photo I took before leaving the intrasquad game on my final day of Spring Training. This is the the staff of SNYtv that I spent most of my time with, including Matthew Cerrone (far right).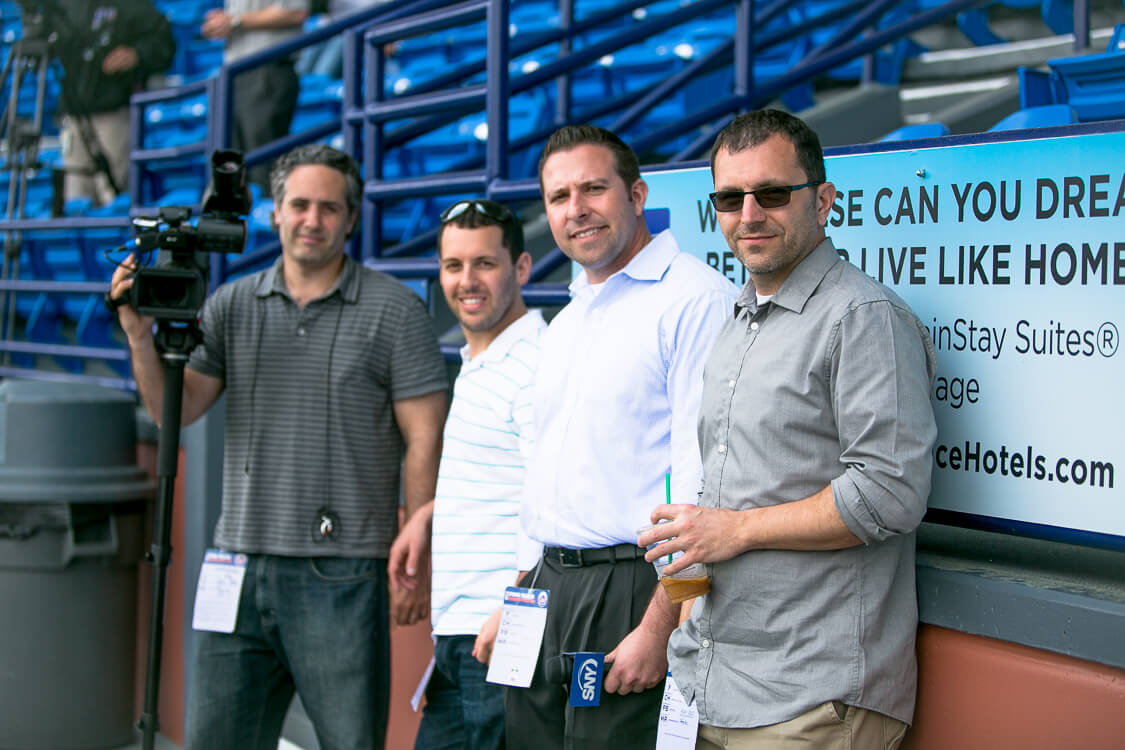 The final set of images are just a few details I grabbed on the go...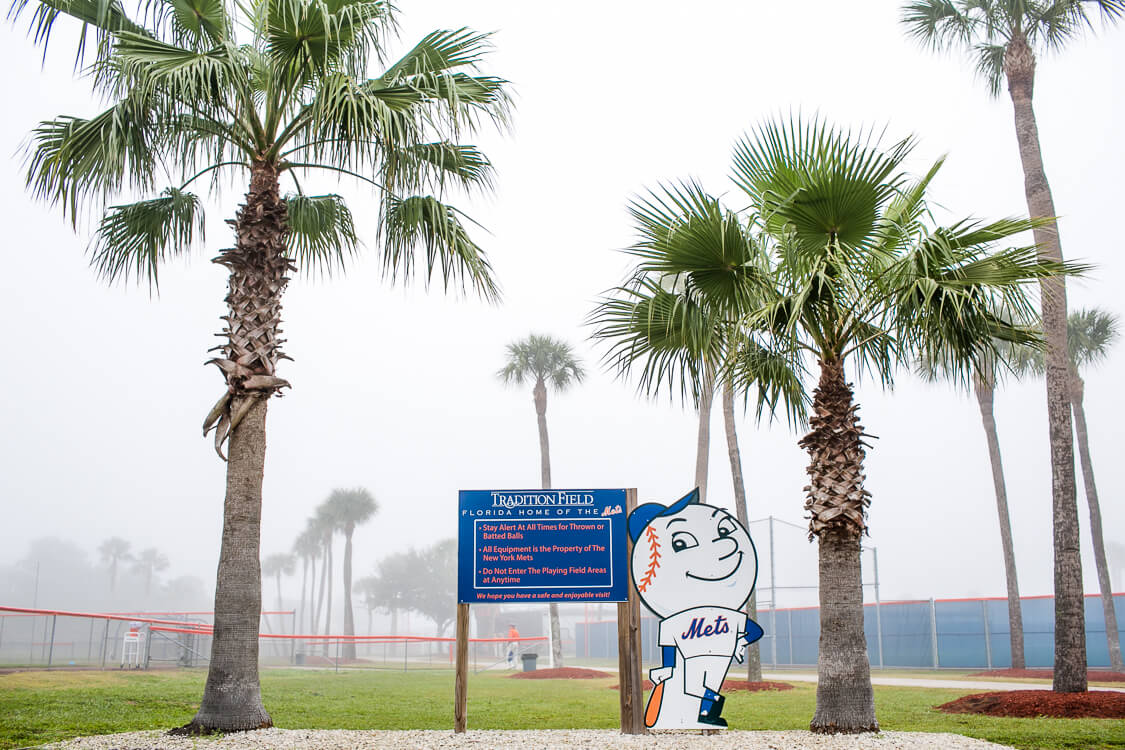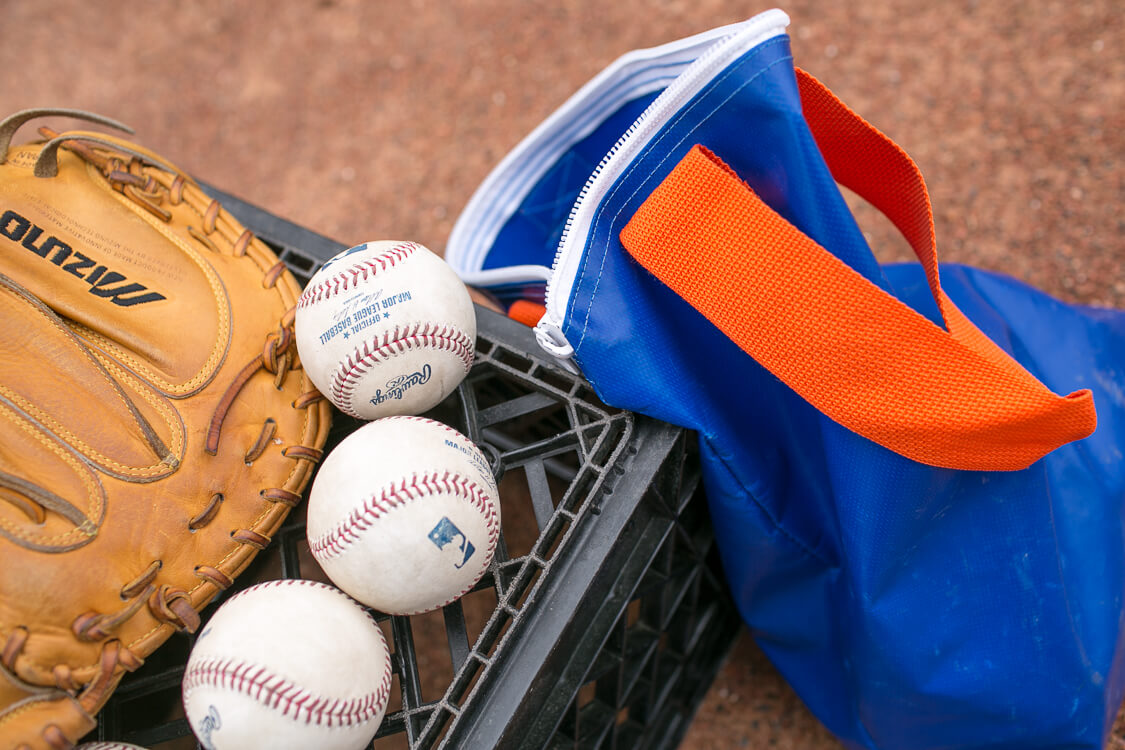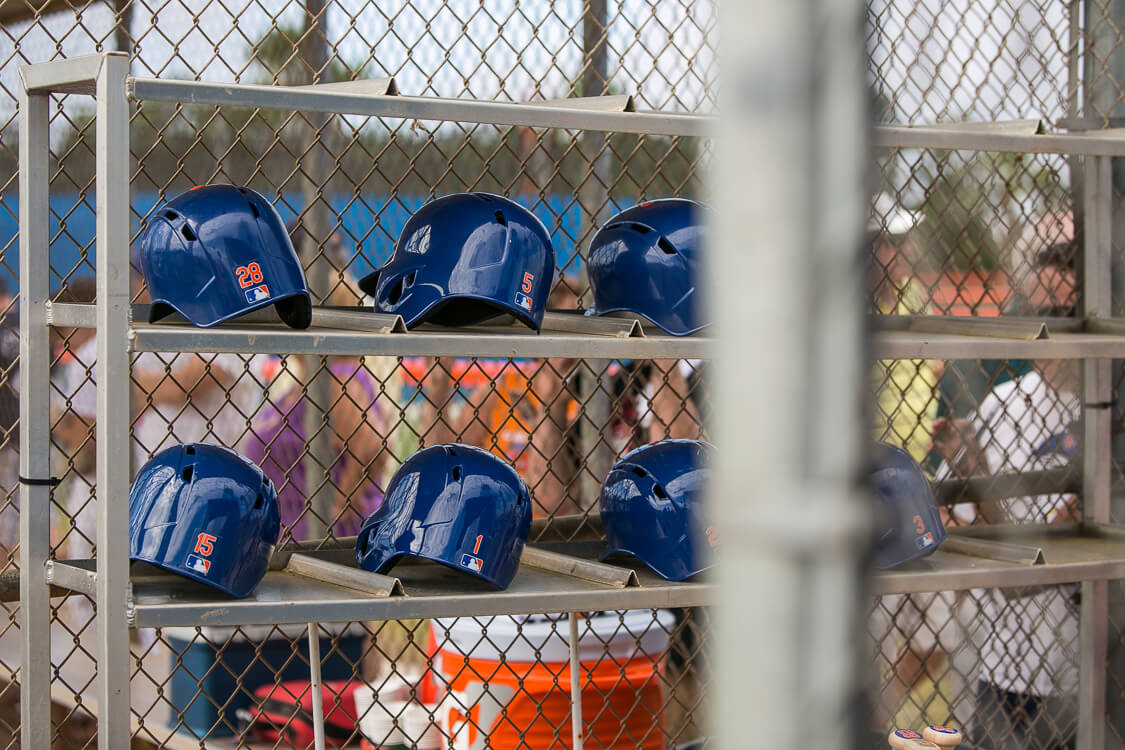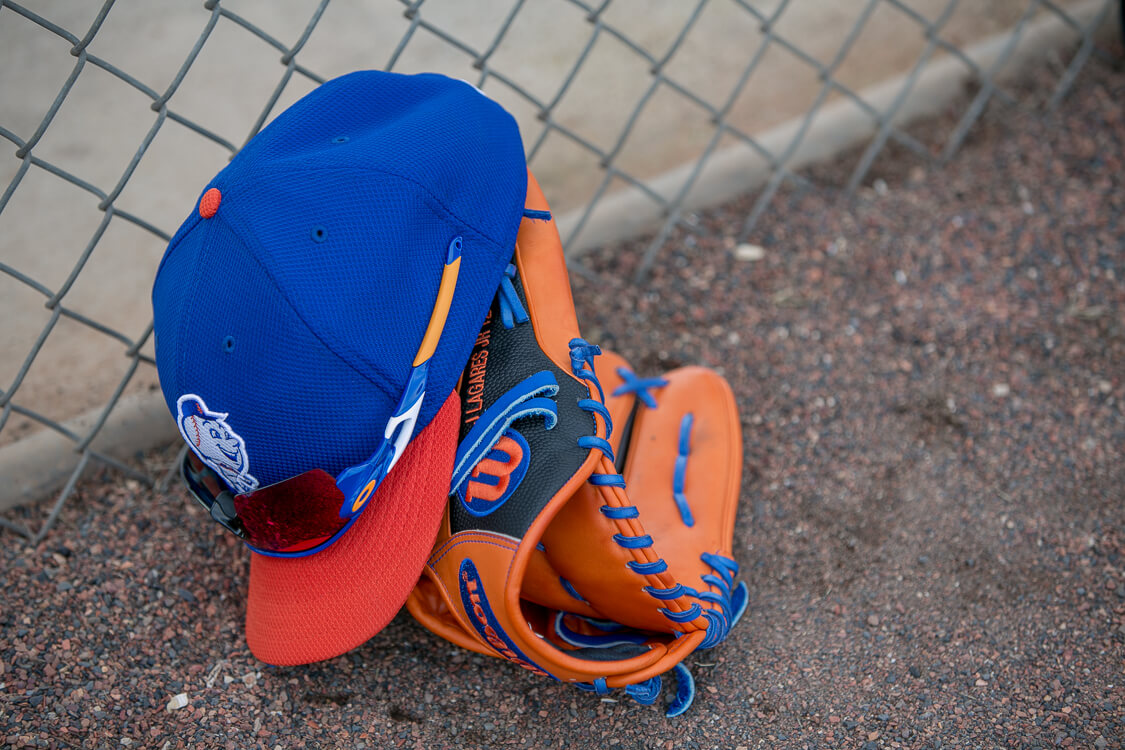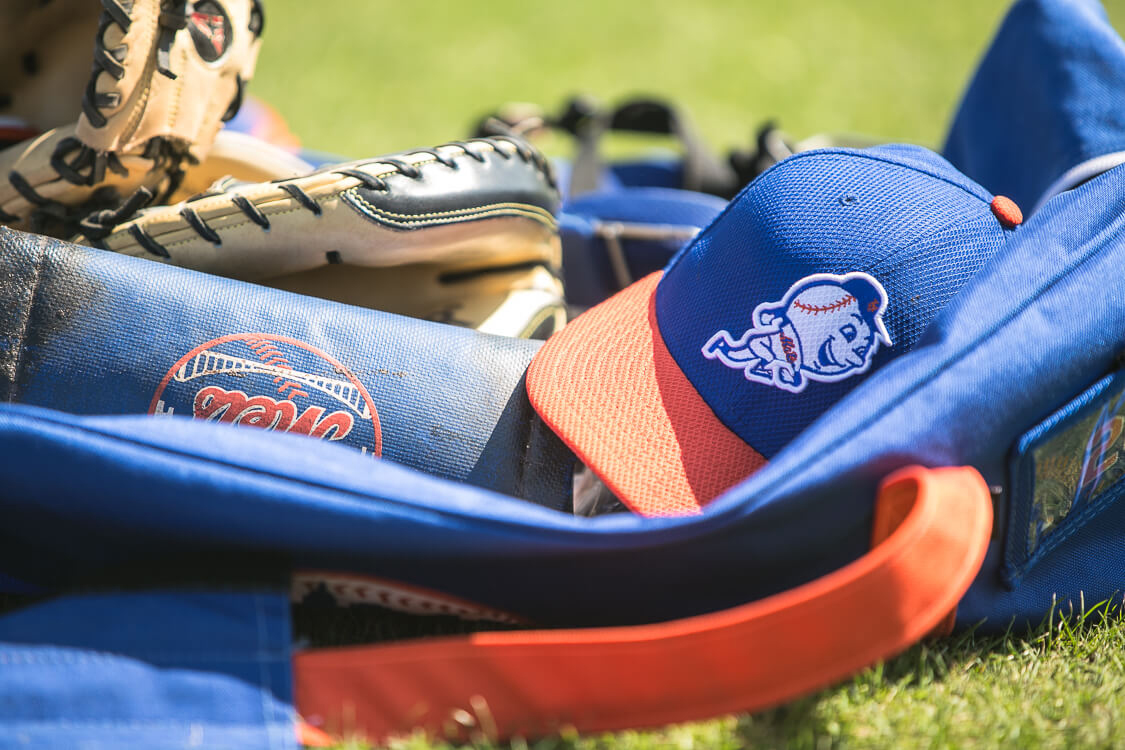 One of the final images I captured on the field was this. I snagged it on my way back to the press room before packing up my gear for the final time. Now, we're ready for baseball!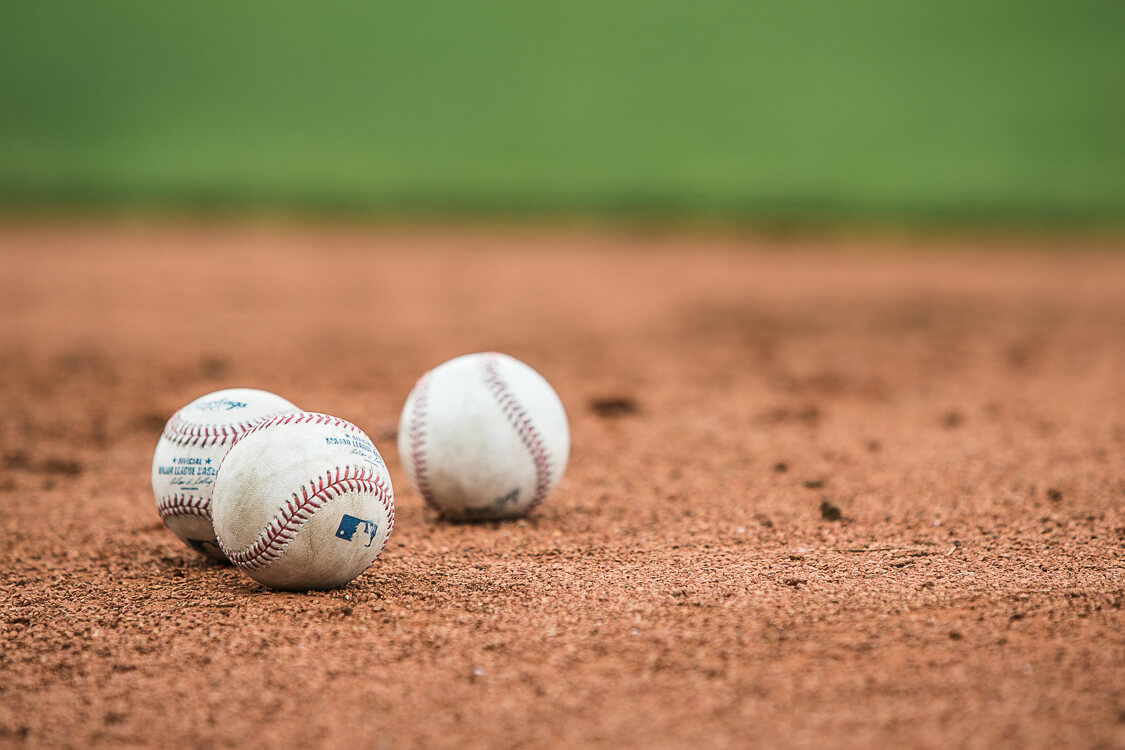 To read all about the first time I photographed a complete, regular season METS/YANKEES game, follow this link to A Citi Field Experience I'll Never Forget.